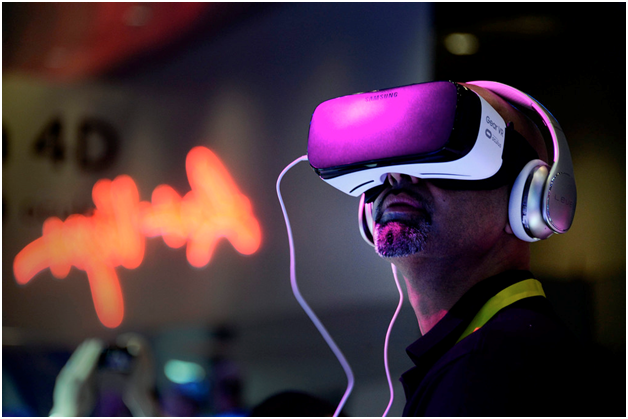 Why virtual reality is good?
Every modern person with a passion for technology probably has a good idea about virtual reality, even if they have not had to experience it for real.
Virtual reality is presented in the form of digital reality, is a way of using technology to create a special environment that would be designed to interact with humans. Accordingly, such an area would be different from our usual physical environment. Through the use of modern digital technology, virtual reality can be designed precisely for human interaction, to provide a specific experience that would not otherwise be possible.
So why is virtual reality good? Virtual reality technology is only at the beginning of its development, because it was impossible to imagine today's achievements a few decades ago. Perhaps everything we see today is a kind of entry to digital reality, which one day will reach new heights.
When we talk about virtual reality, we should understand that it is a completely different world, full of possibilities. VR is a fairly versatile technology that is capable of adapting to almost any field.
Currently, virtual reality is presented as a means of entertainment, which is associated with various video games, but in fact, the technology is involved in various industries, like administrative, educational, scientific. After all, much exists beyond what is perceived by the naked eye with a VR headset.
To get a closer look at what virtual reality as a technology is, it's worth looking at its main benefits.
Eliminating risks and reducing costs, the possibility of optimizing processes through the use of special simulators in the processing and construction industries.
For the educational field, VR represents a suitable training method, with which it is possible to facilitate the perception of knowledge and to encourage self-learning.
It is possible to prepare staff to make decisions in an environment that promotes the development of competencies and skills, in order to reduce the risk of errors in the future in the execution of work.
There is an opportunity to improve marketing strategies and sales tools to achieve a higher level of engagement on the part of the potential customer.
The application of VR in the medical field will help patients recover from various injuries, including heart attacks, thus contributing to a rapid recovery of the patient.
Accurately assess a project before it is even designed and implemented by architects, identifying existing errors and making adjustments.
Gaining a unique experience in tourism and real estate allows showing immersive spaces and the opportunity to explore the environment.