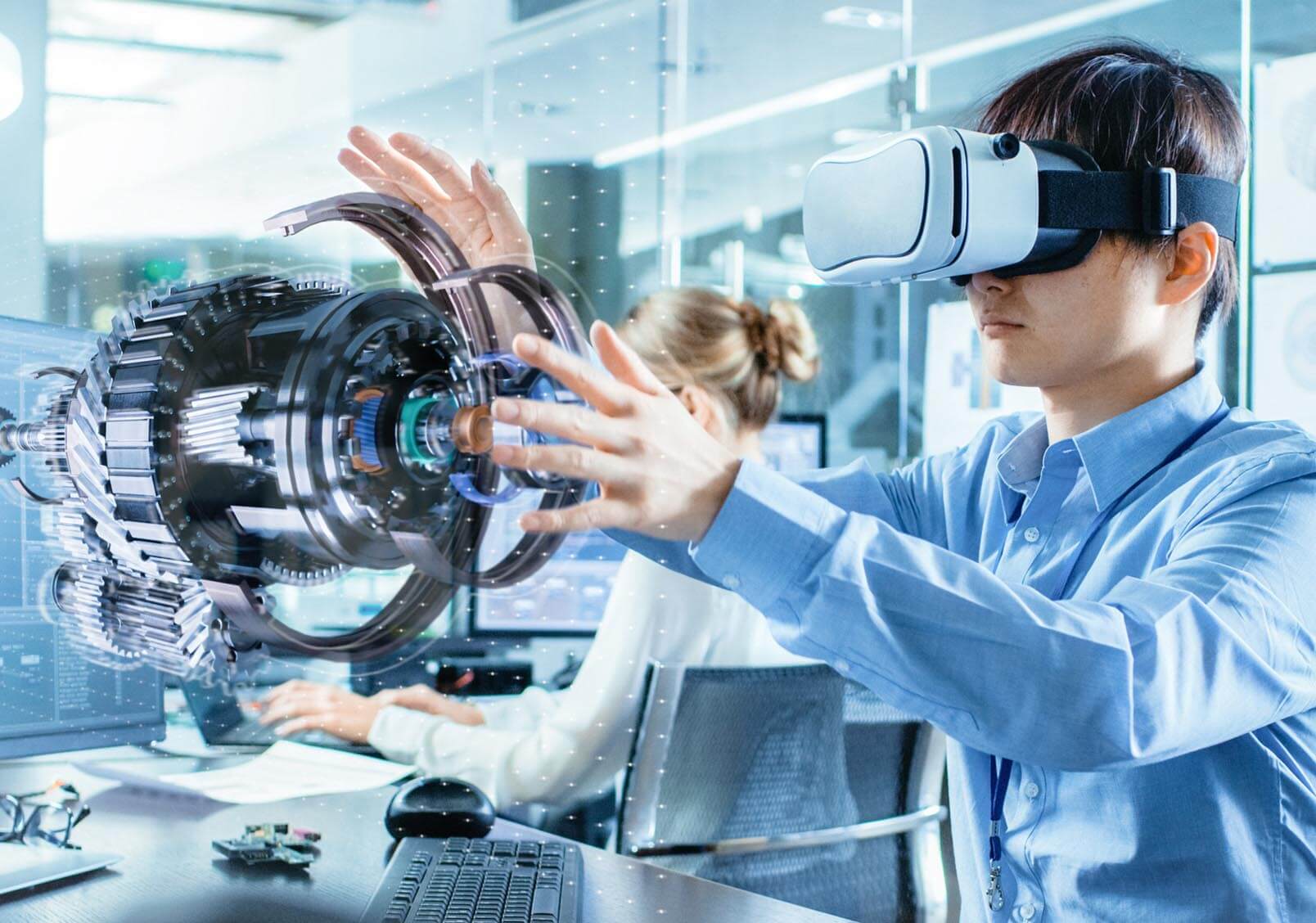 Who uses virtual reality?
Virtual reality is a realistic simulation of a world that does not exist. It is possible to understand that it is all fiction at once, but feelings of perception and emotions take over. Everyone who at least once used virtual reality has only positive impressions and an unforgettable experience. Virtual reality in its proper application allows you to give vivid emotions, will make you live fantastic adventures in the new digital world.
If there is a question about who uses virtual reality, then it is worth first to understand the concept of VR. Created environment in a fully graphic world allows you to get a sense of total immersion. The user gets this whole picture through virtual reality glasses and headphones. The interaction of hardware and software devices creates a VR space in which the user can move freely. Access to this virtual world became available only with the use of a specially designed headset.
The virtual environment in which the user is immersed can be explored down to the centimeter in each direction. It is enough to simply turn your head to see what is going on at the sides and lift up to see what is above your head. The software responds to the slightest movement of the head to adapt the view to the movements and provide the most realistic images possible.
It is because of such features that virtual reality is used in many fields. Many companies are actively incorporating technology into their operations to provide a fully immersive experience to as many people and customers as possible.
Given the characteristics of VR, it is being actively implemented not only in entertainment, but also in industrial production, commerce, architecture and medicine. For example, with the help of virtual reality technology, you can try on clothes on yourself without having to visit a dressing room.
Software and three-dimensional imaging allows you to explore, build various architectural objects in a virtual world to explore all the design flaws and repair errors that arise. As a result, it gives the client the opportunity to see the realization of the project of the future home even before it is built.
Applying virtual reality in medicine, doctors and surgeons can view the most complex steps in surgery. The technology is most often used in cognitive and long-term rehabilitation, therapy for mental disorders, and medical training.
Today, virtual reality is experimenting a lot, so we can expect it to be incorporated into many spectrums of modern life and become a relevant practice because of its accessibility and the benefits it can bring to various projects.