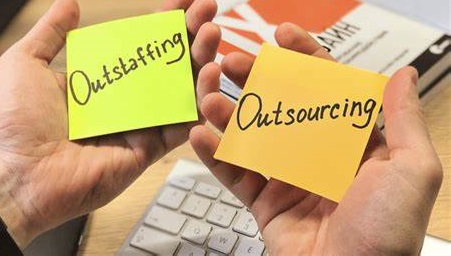 What is the difference between outsourcing and outstaffing?
Outsourcing is a process by which organizations contract with outside vendors to take care of their non-core business functions. Outsourcing can be used to reduce costs and increase efficiency in the workplace.
Outstaffing is a type of business strategy that allows a company to outsource all of its work needs by hiring an entire team under contract. A company hires a contract team if it wants more flexibility in its workforce and wants access to qualified workers for any project.
The main difference between outsourcing and outstaffing is that the latter means that the company outsources all responsibility for the task to an outside agency, that is, it takes over completely. Outsourcing is when a company outsources only a small part of the task. Outsourcing and outstaffing are not interchangeable terms.
What outstaffing is and how it can be useful for you?
Outsourcing is the practice of subcontracting an organization's processes to other organizations. Outsourcing can take many forms, including:
Outsourcing the manufacturing of goods or parts to a supplier

Outsourcing the service or business process to a service provider

Hiring a temp agency to help with staff shortages

Hiring outside consultants for specialized services
There are many benefits of outsourcing and it has become a popular trend in recent years. The benefits of outsourcing are often difficult to measure. Some benefits include:
Eliminating jobs in an inefficient department

Increasing efficiency and effectiveness of the organization

Decreasing production costs
Outsourcing can free up your time to focus on other aspects of your business that may require more attention. Hiring a team in another part of the world can also help you grow, expand and develop your business faster than you might otherwise.
Hire a reliable and talented team of professionals to work with you on your project, no matter how big it is.
Do you have a business idea and want to start it immediately? Do you find yourself overwhelmed with the responsibilities of managing a team? Outstaffing is the market for outsourcing your internal services. You can find talented freelancers and work with them remotely without the hassle.
Work smarter, not harder. Outstaffing is an easy way to find the perfect freelancer for your company and make sure you always get the best of the best!
Stop wasting time and money hiring new employees for every task, start outsourcing today!