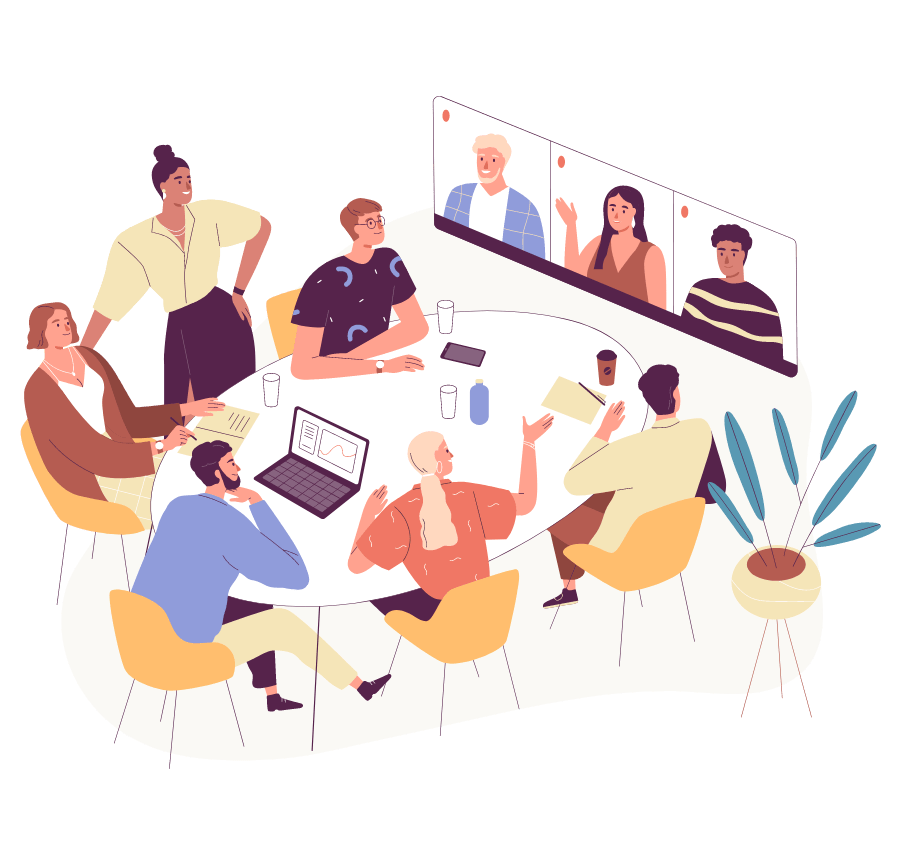 What is IT Outstaffing in simple words?
IT outsourcing, also known as outstaffing, is considered a fairly popular business practice where a company engages external IT service providers to help or support a particular area. These IT services can be one-time as the completion of a single project, or they can be based on an ongoing collaboration. Outsourcing opportunities provide companies with everything they need to focus on their core business while gaining access to resources that are not performed internally by the company.
This practice has been used by many companies for decades, but in recent years it has become even more popular due to the growth of remote work.
IT outstaffing is a unique way for companies to address their IT service challenges and needs. This method of partnering with outside IT staff can provide the additional resources needed to meet the needs of a particular area of the business. Unique capabilities help businesses keep up with the growth of technology and its ever-changing demands. Outstaffing services can be utilized as needed, thereby providing your business with experienced staff, ultimately achieving your ultimate IT goals without loss of quality or damage to the company.
IT outstaffing as a popular HR strategy
IT outstaffing involves the process of hiring qualified IT professionals on a part-time or contract basis to replace full-time employees. Many modern companies take advantage of this opportunity, as they receive services from highly skilled professionals who are specialized in a particular area, which does not require paying them a monthly salary and benefits. With the help of a freelancer or contractor, various problems in a company's IT infrastructure sector are set up, maintained and troubleshooted. The business, which is the hiring party, has the opportunity to select for cooperation those specialists who will meet the requirements of the project and the calculated budget.
Outsourcing and outstaffing are quite popular strategies used by many companies to cover their IT needs. This is now the norm for modern business, as it helps increase efficiency, saves money, and allows the company to focus on its main tasks and do what it does best.
How do you choose a qualified technical staff for a permanent partnership or for short-term projects?
An IT outstaffing company provides qualified personnel, manpower and staffing solutions to complete a project in a timely manner. By taking advantage of outstaffing opportunities, there is an opportunity to reduce overhead costs, allowing the work to be done as efficiently as possible and to meet deadlines.
Outstaffing companies will assist any business in finding and selecting the best candidate for a particular line of business. They will be able to conduct a thorough selection of the ideal specialist who can meet your needs and successfully resolve the necessary tasks on a short or long term basis.
A team of experienced, qualified recruiters are experts in their field, so they know how to select and correctly identify the best candidates for the company's needs. Only recruiters with experience will help you find the right people with the right skill set and qualifications that will also fit your corporate culture.
Benefits of IT Outstaffing
Outstaffing and outsourcing services have become increasingly popular and demanded in many industries over the last few years, thereby offering companies efficient and cost-effective solutions to reduce costs and workload as much as possible. This can be considered a great option for those companies that are in constant search of talented professionals for fast and high-quality project implementation at a lower cost in comparison with hiring in-house performers.
In addition, outstaffing offers more advanced capabilities compared to traditional outsourcing. Such advantages include access to talents from a particular field, which cannot be found locally, scalability and flexibility.
Outstaffing is widely used today in a variety of industries, including software development and media production.
The main advantages of outstaffing:
companies get a cost-effective solution;
higher productivity and efficiency;
money savings;
access to a scalable workforce that can handle specific tasks at your request.
The main advantages of IT outstaffing include savings on operating costs, which will be beneficial to large and small businesses. In addition, the possibilities of outstaffing involve its use in a wide variety of sectors such as information technology, finance, healthcare, marketing, retail, and others.
As the growth of outstaffing is still expanding, the demand for manpower does not abate, so it is important to understand the benefits this practice has to offer. Many modern companies and organizations are resorting to outstaffing, regardless of their area of expertise, because it gives them ample opportunity and open access to specialized skills from all over that they did not previously have access to.
Servreality offers IT outstaffing services, which is an efficient solution for companies that need access to experienced IT professionals on a flexible basis.