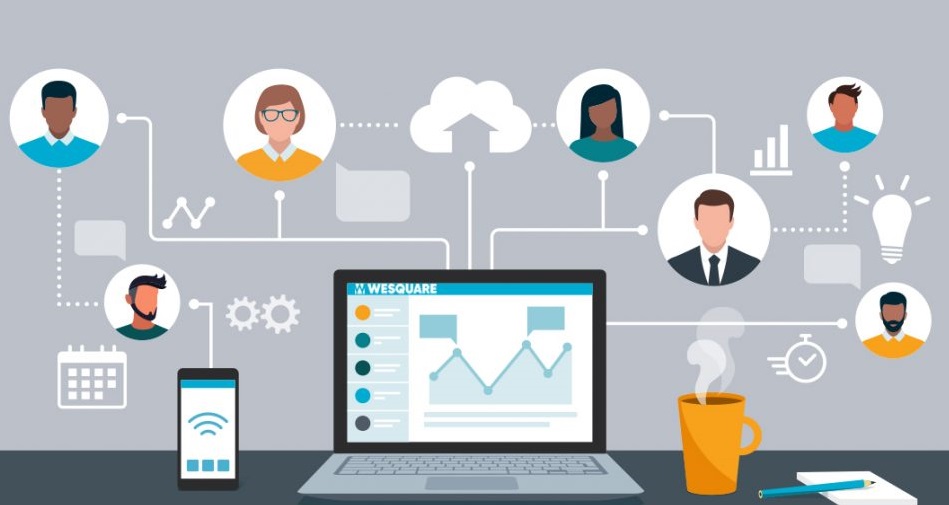 What is IT outstaffing and how does it work?
In many of today's industries, it is becoming increasingly popular to use customized business solutions that effectively solve a company's problems. One of such profitable solutions for business is outstaffing, which is a cost-effective way to implement a project without the need for traditional hiring of employees.
Using outstaffing by a company implies renting a team of workers for a given period, so payment will be made only for specific tasks. This type of cooperation allows companies to control the process of hiring specialists, at the same time managing the budget and adjusting the number of employees depending on the changing needs of the company and a specific project.
Outstaffing can also be considered a profitable cooperation model for an employer, as it is economically profitable to pay for a certain type of services while getting a high quality of work. Outstaffing opportunities imply savings on payroll taxes, various allowances and many other types of expenses that a business may face.
Outstaffing is a process by which certain IT services are outsourced to a third party. This can be done through hiring a third-party company or an individual specialist.
The first method is more common, as it is most often used when a company has its own IT team, but additional resources are needed to complete the project. The second method is less common and is used when the organization does not have its own IT team, and hiring several specialists would be beyond its means due to a limited budget.
What are the benefits of IT outstaffing for your business?
Outstaffing can be considered a unique approach to HR management, as remote teams will work closely with your in-house specialists. This is how you can get access to experienced developers, programmers, designers and other experts from around the world.
The outstaffing team is highly qualified and efficient, as they will be able to provide customized solutions that will meet your specific needs and goals. Outstaffing business model also allows you to control the process of project implementation and get the desired result in a short period of time.
IT outstaffing has been practiced for many years because it is beneficial to the company in many ways. What qualities are characteristic to IT outstaffing?
Low costs when hiring staff
Workforce and project process is more flexible and efficient
Access to qualified professionals and their skills, which may not be available internally
IT infrastructure is of higher quality and more developed
Why prefer IT outstaffing for your business needs?
IT process outstaffing is quite beneficial for modern businesses. First of all, this type of cooperation with outstaffing allows you to save your budget, as there is no need to pay for the work of regular employees or buy expensive equipment for work. Secondly, the wide possibilities of outstaffing will be most useful for those companies which want to concentrate on their core business and competence, and have no extra budgetary funds for the realization of IT-operations.
How to choose the right outstaffing team for your business needs?
Don't take such a decision as choosing the right outsourcing agency lightly. As it is important to make sure that you have properly researched the market and selected the right IT service provider.
When deciding on an outsourcing team, you can rely on factors such as:
What type of services you need
What kind of team you prefer to work with
What is the experience of the company providing the specialists
Whether the pricing model is right for you
Whether there are any guarantees for the services offered
Outstaffing offered by ServReality can be considered as a great way to make sure that your business has all the necessary resources to be competitive. With its help, it will not take much time to outsource processes. In the case of outstaffing, the hired specialists will manage and monitor the project, providing you with ready-made materials. Modern companies have the ability to choose IT outstaffing services on a short-term or long-term basis, allowing you to select the most suitable option for your needs.