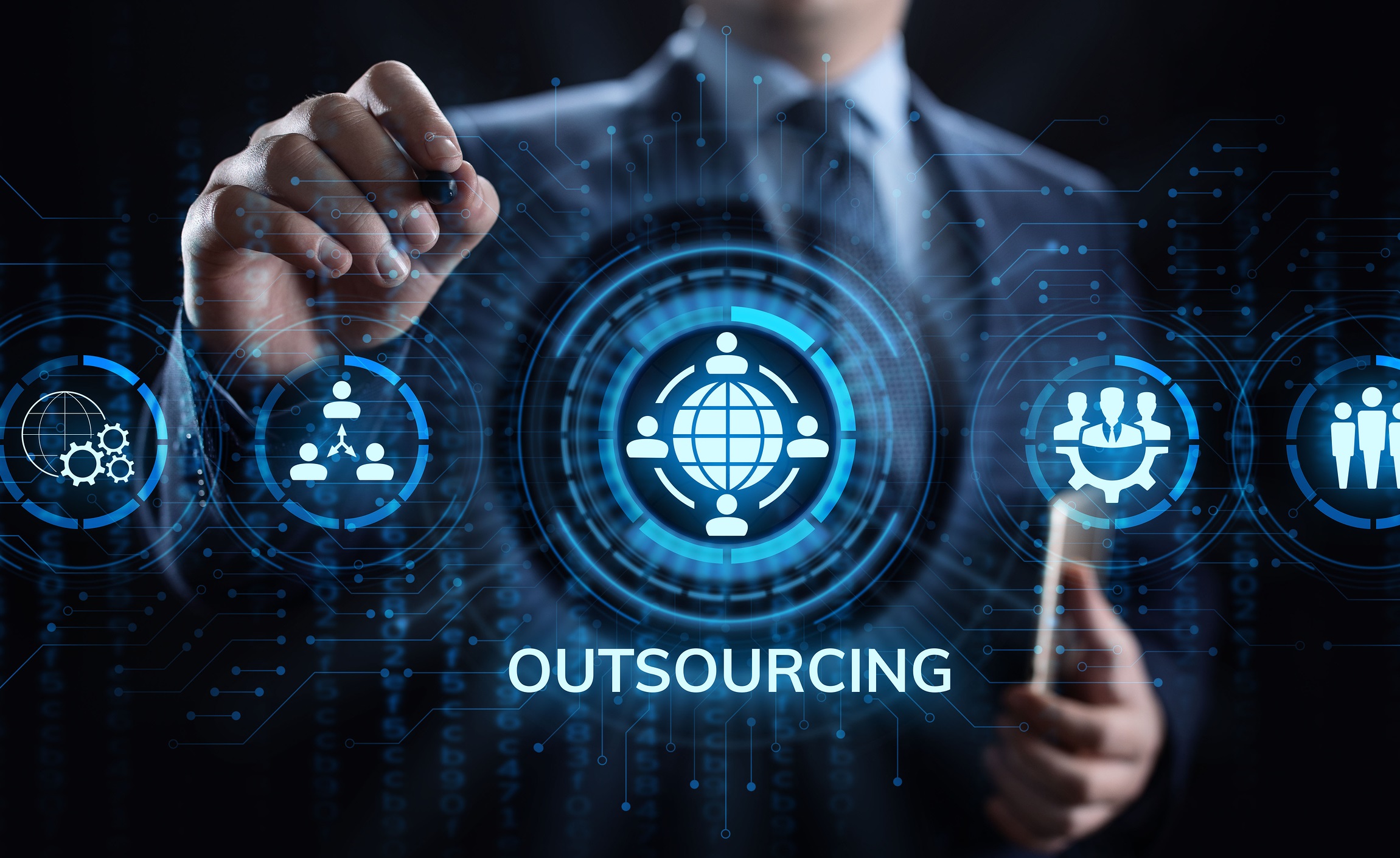 What is an outsourcing company?
Outsourcing means getting services from an outside source. Outsourcing services are the transfer of certain functions to specialists from an external company, usually this applies to narrowly-specialized industries. In the case of outsourcing, external specialists are assigned to perform certain tasks, which will require certain expertise that is not available in the company at the moment, and there is no possibility to hire a new specialist. Instead of trying to solve the tasks yourself, it is possible to use services from an outside source. 
The most important benefit of outsourcing is the ability to improve the strategic market position of your own company. In this way, each company can focus on its core business, which appropriate outsourcing measures allow, and also save on costs. Cost savings and optimization of the quality of the company's work are made by using the services of highly qualified specialists.
If a company wants to become more flexible in its capabilities, and to focus on its core business, it makes sense to turn to outsourcing. Tasks that cannot be effectively performed independently or their cost is high, then it is worth considering outsourcing to avoid time-consuming solutions to difficult tasks. 
The company can outsource selected individual tasks or business processes, thereby obtaining the result from an experienced subject matter expert. Whereas previously the company was responsible for the implementation of certain services on its own, they can now be provided by specialized service providers. Most often, such tasks may be certain secondary functions of the company, so that it would be possible to focus on its core business. 
Thanks to the use of outsourcing, it is possible to achieve maximum efficiency in the business processes of the company, as well as to guarantee the professional solution of tasks. Also, your company will be able to respond quickly to changes, as associated tasks will be transferred to a specialized third-party company. Often outsourcing allows you to improve the quality of the product your company is dealing with by means of a professional approach in a particular direction. With regard to related services, an outside company has a high level of specialization, and therefore it is possible to work with favorable offers and lower costs. 
Today outsourcing is an excellent alternative to hiring qualified employees in the staff instead of a highly specialized external specialist. Our outsourcing company can outsource every stage of the work, which is necessary for the successful implementation of a project of any complexity.