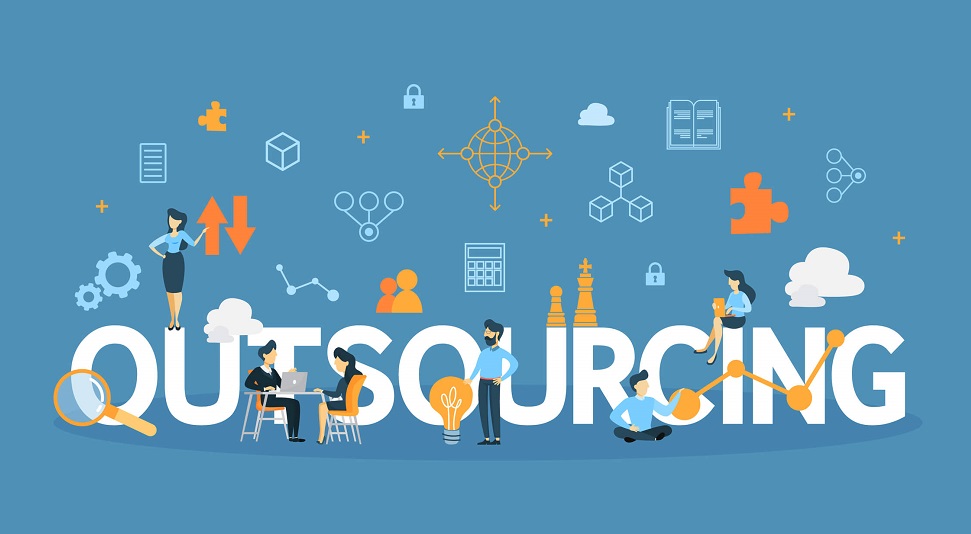 What are the advantages to outsourcing a development project?
In the past few years, outsourcing has become quite a popular practice among various companies, both for small businesses and large scale organizations. Due to the numerous advantages of outsourcing, companies can gain significant benefits compared to their competitors. The most important pluses of outsourcing are increasing the efficiency of the company, reducing the cost of hiring employees, cooperation with qualified specialists. To use outsourcing, it is important to consider many factors, such as the availability of resources, the size of the company, the complexity and conditions of the project.
Outsourcing is a common practice in business and involves using outside resources for work that other employees cannot do internally. Outsourcing can be involved for a variety of reasons, such as saving time and money.
Why should you consider outsourcing?
Outsourcing a project consists of processes that are handed over to other developers, they have to perform part or all of the tasks associated with the project.
Many companies today resort to outsourcing, and there are many reasons for that. First of all, they want to concentrate on the main tasks of their company, they need a professional approach and special skills to implement a certain project, and also to increase the opportunities for the project completion.
Modern project outsourcing has a lot of advantages, the main of which is the access to the knowledge and skills of experts which a company may not have, and it is not profitable to hire narrow specialists. The head of the company may also gain much more time and freedom due to cooperation with outsourcing team, since there is no need to hire new employees, which may lead to certain risks in the form of lack of commitment to the long-term goals of the company.
What should be done to outsource a project?
To begin with, it is important to decide what will be more profitable for the business to outsource. Usually such tasks are the projects which are not subject to independent decision, or there are a lot of such projects and their simultaneous implementation will be beyond the power of existing employees.
After making a decision to outsource a project, the next stage is the search and selection of a suitable team. In this case it is important to check the qualification of the specialists, examine their portfolio and reviews.
When an outsourcing company is chosen and there is a clear definition with the type of the project, a corresponding contract is made where it is necessary to set forth the expectations and obligations of each party which will participate in the project.
Advantages of outsourcing a project
Outsourcing for every project can be a very profitable business. Not only does it allow companies to save money and maintain good quality, but it can also provide faster project completion times compared to normal in-house work. One of the most important aspects of business development is figuring out what projects you can outsource and using those opportunities to keep your company running.
For any modern business, outsourcing any project can be a cost-effective and time-saving solution. The benefits of outsourcing include:
The ability to focus on the main goals and objectives of the company, doing what you do best.
It is possible to choose narrowly-specialized specialists with the necessary set of skills that are not present in the company's staff or are hard to find.
Thanks to the wide scope of outsourcing, it is always possible to get additional help with a particular project.
High level of productivity due to the fact that everyone will be engaged in their own business, thereby saving time and energy for more important tasks.
The ability to control the quality of work when someone else does certain tasks for you.
Outsourcing often saves a company money on hiring full-time employees and contractors.
The advantages to outsourcing a development project and cooperation with ServReality are endless, as it allows you to bring a fresh perspective on things, free up internal resources, increase your company's efficiency and save on its scalability.