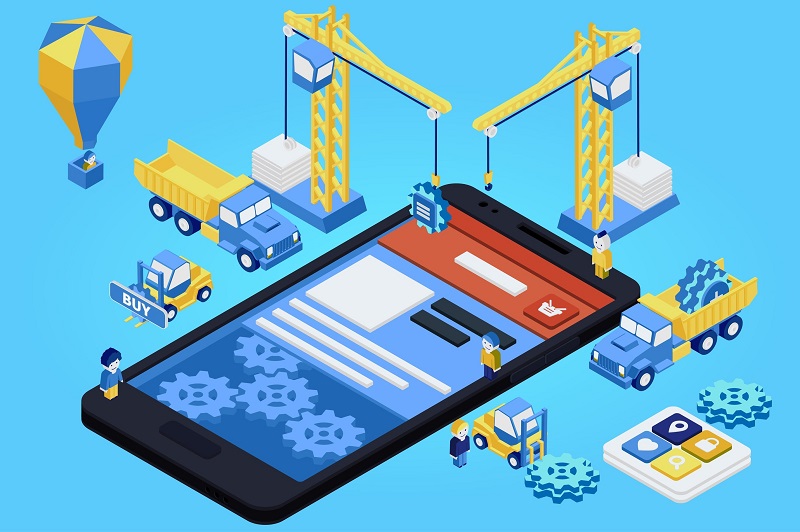 What are app development services?
With the advent of even more modern, feature-rich smartphones, the use of apps has skyrocketed in popularity. As far back as 2007, there was a major shift of users from using the Internet via computer browsers to mobile devices. Mobile apps began to actively take over the entire screen size as smartphones became more efficient, with increasing memory and battery capacity. That's why app developers are now able to connect directly with end users. 
App development services include the independence, usability and ease of updating add-ons. Whether your project is small or large, a company, large or small, whether you are an individual or an entrepreneur, app development services will give you the opportunity to grow and develop your company. 
With professional app development services, you can create custom and native apps for any operating system. This also includes user interface design, user experience, consulting, and app support and maintenance. 
The digital economy demands speed on which any marketing goal and strategy must be based. It's worth thinking about, why does your audience need an app? Is it possible to create additional value by developing a user-accessible app? Don't forget that every digital strategy needs to be implemented with quality, so only trust this kind of work to proven, experienced developers. 
Modern functional applications are needed to access different types of information, the ability to update content that is constantly improving, which is especially important for those providing information content. Depending on what product or service the company provides to its audience and will determine the type of application development. 
There are different variants of web and mobile application development, which have their own features and advantages. Applying to our app developers you can be sure that they have the proper experience in working with different projects. We use only high-level methods of design and development, due to which it is possible to make your application personalized for each user. It is also possible to work with the content of the application in offline mode if necessary.
The possibilities of application development services are limitless nowadays, the main thing is to create the concept of the idea and bring it to the final launch in the market, and our highly qualified developers will help you with that.