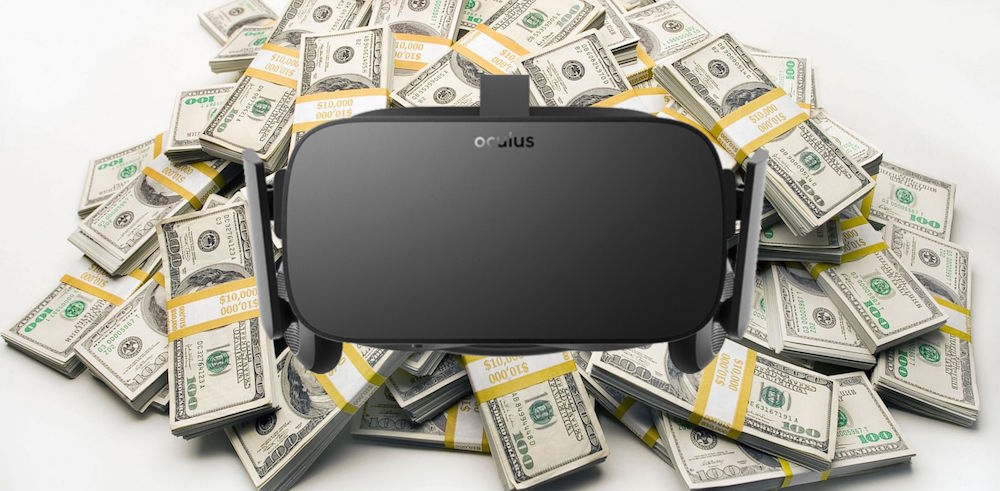 VR and AR in Banking and Fintech
It's not a secret that massive disruption in banking and fintech comes from AR and VR innovative technologies. Not only do these two technologies open up new opportunities for a great number of financial institutions and banking organizations, but also they are transforming them with VR and AR solutions that become more sophisticated in today's fast-paced digital world. As the opportunities of embracing technologies for banking and financial organizations are well-known, they started to incorporate them to deliver a more exceptional experience and make it more digitally-driven. According to new research, VR/AR solutions present golden opportunities to boost productivity and enhance the bank's efficiency ratio. Additionally, 82% of organizations state that AR/VR technologies have shown payoff after trial implementations. Sounds impressive, right? Let's delve into the details below!
VR and AR technologies in Banking and Fintech
Banking and financial organizations started to adopt AR and VR technologies into their services to embrace new approaches and techniques. Here you can discover what benefits they can derive from them:
AR-powered apps improve customer service
Many banking organizations of any size use AR-powered apps that help any individual to find the closest ATMs or nearest banks. Not only can clients scan the area with their smartphone cameras to get relevant data about the nearest branches and ATMs location in real-time, but also they can see the distance to them and discover what services they offer. What's more, organizations can encourage clients to make payments using e-wallets or cards as well as keep them engaged with the banking services.
More meaningful data visualization
Thanks to AR/VR solutions, any financial organization can organize complex and large amounts of data easily and fast by creating and presenting a fully immersive environment. Not only does it help financial employees to explore the intricacies and correlations, but also it enables them to drive more accurate decisions.
Invest smartly with AR/VR
With VR and AR-powered solutions available, clients can see and measure their portfolios' performance as well as seize the opportunities of buying or selling stocks that greatly depend on the market trends. Moreover, by sharing essential information about accounts, historical stock prices, and other data can investors identify diverse scenarios before making a major decision with the help of virtual advisers.
Provide payment experience through AR and VR
Online payment potential keeps on growing, and some companies even allow clients to make payments in a virtually-organized environment. Only by organizing a virtually-powered environment can they make transactions from their homes and without a need to do it physically. In addition to that, thanks to AR-powered applications, clients can get essential and relevant information about their accounts, online payments or loan transactions. What's more, these solutions may be helpful for scanning their credit or debit cards just via their smartphones.
Great trading opportunities
AR/VR solutions come into play as investment and capital growth trends are emerging. They can be utilized to provide clients with the necessary data in an engaging way. Not only can banking and financial organizations deliver virtual experience by adding 2D and 3D layers to their existing processes, but also they can utilize VR to offer better trading algorithms.
Securing the new reality
Only by connecting the AR system and immersive VR world can you deliver an experience powered by biometric security.  With these sophisticated solutions, users can access banking services, make ATM transactions, and see a visual representation of the balance – categories the clients have spent most on and their future payments. What's more, VR and AR create an immense amount of data about their users and make sure that sensitive data does not fall into the wrong hands.
Delivering financial literacy with AR/VR
AR and VR show massive potential for training people on how to use new systems in the finance environment. You can create a user-friendly virtually-organized environment. That helps potential customers to learn all the exact details about lending financial products. In addition to that, they can understand the difference between short, medium, or long-term loans that can be offered. Moreover, you can train employees by teaching them how to serve clients better and keep them happy and loyal.
Bottom line: Are you ready to develop VR and AR solutions with ServReality?
Undoubtedly, the future of banking and fintech will be dominated by AR and VR emerging technologies. Moreover, they have already affected how banking organizations and financial institutions interact with their clients, train and hire their staff and manage essential financial data. If you are in a banking or fintech business, it's imperative to opt for augmented and virtual reality solutions and find a reliable tech partner who can develop and implement them to derive significant benefits from them. We, at ServeReality, can help to turn your idea into robust AR/VR solutions that help you to drive growth, increase revenue and minimize the risk of losing customers.