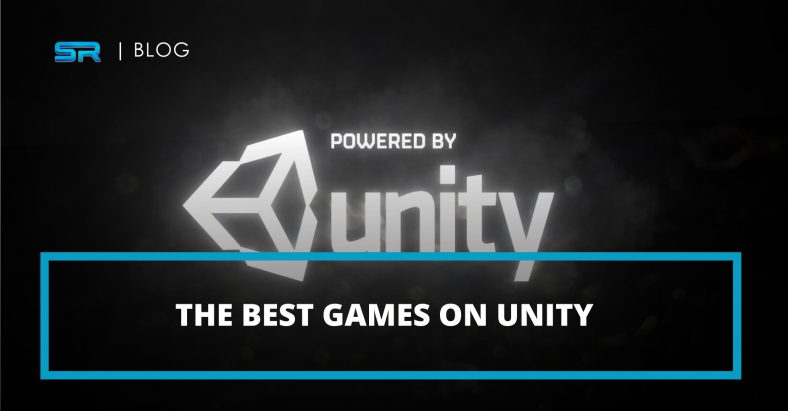 The Best Games on Unity: What Does This Platform Offer for Android Users?
Every year there are more and more games on the Unity engine, and it has long been transformed from a tool for independent developers into a technology that industry leaders have been quietly using. Then you and Might & Magic X: Legacy from Ubisoft, and Pillars of Eternity from Obsidian Entertainment, and Wasteland 2 from in Xile Entertainment, and finally Hearthstone: Heroes of Warcraft from Blizzard. Everything is no less rosy among mobile projects because more than 50% of all mobile games are developed on Unity.
Unity makes life easier for you and your players. Working as a complete solution for mobile games, Unity's modular tools allow to develop and to release popular 2D and 3D games around the world, and powerful tools to support and monetize released games will ensure their popularity, performance, and profitability.
Unity allows you to develop gaming applications for various mobile platforms. And Android, which is popular all over the world, was also not ignored. Therefore, we decided to put together our own small rating of particularly successful games implemented on the unit engine for smartphones and tablets on Android.
Since the Unity platform is very much loved by indie developers, the number of games that are released on it annually is very large, and among them are real gems. We will reveal them to you in our review of the best Unity games Android users can play.
Top Unity Games
The Room and The Room 2
The first of these Unity platform games back in 2013 was recognized as the best British game for mobile platforms. Intriguing tasks, turning one into another, and the classic atmosphere of the quest room ensured her dizzying success. All that provided the spatial puzzle from independent developers popularity fully turned into a sequel. Although the statistics of The Room Two is still more modest than that of the original source (1.5 million copies sold "only"), this in no way detracts from its quality.
The Pokemon Go!
Not to mention this famous interactive game with elements of augmented reality is simply impossible! Released in 2016, Pokemon Go has become a real obsession for millions of people. And yes, Pokemon Go was created on the Unity engine.
The Monument Valley
Stylish design in pastel colors and beautiful, laconic drawing – all this is about this game. But Monument Valley is, after all, a puzzle. Together with the silent Princess Ida, you have to go level by level, solving optical and spatial riddles and fleeing mysterious raven people. The only minus of Ida's story is its brevity. The original game features a total of 18 levels (taking into account the recent addition of Forgotten Shores).
What Are the Unity 3D-modeling Programs Existing Today
Unity 3D is a whole ecosystem, to work with which you need to be able both to program and to understand how are game models and animations created. Just as in working with code, various graphics environments are often used when creating graphics, which should be familiar to every game developer.
Unity 3D has its own three-dimensional graphics editor and often its capabilities are enough to make a full-fledged game model.
However, in the game development industry, the programmer and model maker are often different people who can work in different environments. If you are interested in 3D modeling in Unity, you should familiarize yourself with other well-known solutions for modeling in 3D. Most often, three key applications are used to implement all the principles of modeling.
Blender
If you are just starting to get acquainted with the world of modeling in Unity 3D, it makes sense to look towards Blender. This is a cross-platform 3D graphics editor, which is distributed under a free license. Blender has an active user community that will help with solving questions and finding lessons.
In order to create characters in Blender and successfully transfer them to the Unity 3D models format, it is enough to install the latest versions of both programs (Blender requires a 64-bit version). Working in Blender is very simple – there are many assets in this program that can be taken as a basis, and you can build characters or details of animated graphics on them. The build process in this version of the software is also simple – just configure the compatibility of some features with Unity and get to work:
• Create a character's skeleton and tie it to the mash.
• Modify a character with accessories and other objects.
• Export model to FBX.
• Import Blender Models
• Animate a humanoid in Unity.
All these procedures take place during the creation of any project in Unity 3D, and experienced professionals can easily create even the most complex characters and animated environment using Blender.
Autodesk: Maya and 3Ds Max
Autodesk 3ds Max and Autodesk Maya modeling software are better known than Blender and are much more commonly used in commercial modeling.
The purpose of these programs is generally the same, but they are used in different fields. Modeling in 3ds Max is used to create game models, and Maya is more often used as an editor of three-dimensional graphics in the film industry.
Maya – An Indispensable Software for Three-Dimensional Graphics in Business
First of all, it is a powerful weapon of 3D animators, film and television workers. Maya is valued for its great set of tools for animating, texturing, and creating various special effects. This is a serious editor of three-dimensional graphics, widely used in professional circles. In it, the function of visualization of ready-made models is correctly implemented: the program is equipped with four built-in visualizers, in addition, there is the possibility of installing various plug-ins, including V-Ray.
According to the method of work, Autodesk Maya is close to another company product – 3DsMax. But compared to him in Maya, the animation functions are implemented more thoroughly. In addition, the program is interesting to work with the dynamics of hard and soft bodies, the simplicity of texture mapping and convenient UV mapping.
With Autodesk Maya, you can do the following:
• Work with curves and NURBS;
• Perform polygonal modeling;
• Overlay textures in several ways;
• Use sculpt brushes to create landscapes;
• Apply high-resolution animation tools – up to individual strands of hair;
• Use a lot of special effects for realistic images of water, wool, fog, clouds.
All this finds its place in creating 3D models for Unity as well as in other areas of animation.
3DS MAX – A Loyal Assistant for Game Developer
If Maya is a software that is very much appreciated in projects for business animation and cinematography, then 3ds Max is a favorite tool of those who develop games. This is one of the first three-dimensional editors, especially in demand in the design and architectural environment. But due to the wide possibilities, this software can do much more!
So, in the program, a particle system is well implemented, as well as tools for animation. Due to a well-thought-out mechanism for calculating physics, modeling the behavior of hard and soft bodies is not difficult. Users control 3D models taking into account the actual laws of physics, so it turns out to achieve incredible realism. And we cannot say about the module Hairand Fur, with which the creation and "styling" of hair and wool occurs in two clicks.
The main function of the program is the creation and editing of 3D graphics. The remaining options are designed to complement the created objects and bring them to a realistic appearance. The program is equipped with a huge variety of modifiers, tools for working with models. 3Ds Max offers these types of design of three-dimensional objects:
• Polygonal modeling. The most common type of 3D modeling, found in many packages of three-dimensional graphics. Can be used to develop models of varying complexity;
• Simulation modeling based on primitives. 3Ds Max contains a built-in library of standard objects, the so-called primitives. In many cases, the creation of models begins with them, because various modifiers are applicable to such primitives;
• Based on splines. Also one of the basic modeling methods. It consists of building a product frame from three-dimensional curves (splines). Based on it, the 3D object itself is generated;
• Based on NURBS curves. NURBS, or heterogeneous rational B-spline, is a special technology for developing 3D models. Ideal for modeling organics and objects with a smooth surface;
• Based on Bezier surfaces. A special way of 3D modeling based on Bezier curves. Often applied to individual parts of the 3D model for which a network of control points is created. With their help, the surface can be stretched in any direction.
Such opportunities are very actively used in Unity modeling.
Which is the best 3d modeling software for Unity? This is a matter of taste of a particular developer, and it repels from its own skills and tasks because projects in Unity modeling can be very diverse!
Animated Characters With The Mecanim in Unity 3D
That engine contains a convenient complex part (sometimes it's named 'Mecanim') that performs animation process without use of the other kinds of software. Unity animates the objects of a project with such abilities:
Convenient settings for all elements, including objects, characters, environments UI even!
Forming clips and transporting them inside Unity.
Unified use of human-like toolset presets.
Tool management with visibility.
Animate single parts in the frame of the whole project.
Animated clips are a key part of the Unity's kit suitable for animation. User's an ability to import them from external ways, or edit&create inside Unity itself. There you can animate:
Position, rotation and scale of GameObjects
Component features
Call custom component functions
Taking to note the convenience of users to know properly how to animate in Unity, windows with separate functions are integrated into the built-in Unity editor.
The View window makes it possible to create and make modifications in the animated videos right inside the engine. It is designed to work as a powerful and direct alternative to external 3D programs. The editor also allows you to animate the diversity of materials or components (Unity animated textures f.e.) and expand your projects using special Events features, functions that are called at certain points in time during the clip runtime.
The window named 'Animator' allows you to create, watch over, and modify the Animator Controller. It consists of two sections:
The section for editing states interactions, animating sprites in Unity.
The window for editing layers and parameters – Unity animated shader and its prepositions f.e.
The State Machine's goal is the participation of objects and heroes in any usual type of action at any time planned by the developer. Action's number and diversity depend on the scenario and the kind of game the creator has to follow, typically that's staying still, walking, jumping, sitting etc. They are so-called states, in order to fix a state where a character goes and from what state he goes. The character will be limited to the following state, in which he will be able to go instead of going at the right moment from any state to the right state.
Blend Tree is used to mix at least two different animated models precisely combining them. The value that each motion puts into the result is under control of that option constantly being in touch with the Controller. Having goal to form a mixed movement to appear meaningful, the actions to be mixed must be approximately equal in length and in their nature. That kind of options in the Unreal engine is a specific kind of process in the window of State Machine. Making an example of such movements are walking and jogging performing. If you need the blending to work normally, movements in the clips must occur at the same place with normalized time. For example, standard moving animations such as steps, jogging or jumping can be tied at the moment of contact of the legs with the floor, they remain in place with ordered time. Because normalized time is in use, the duration itself does not matter.
The fundamental step in an animation creation is a correspondence between the simplified structure of humanoid bones understood by Mecanim and the real structure of skeletal bones.
It is also worth remembering, no matter what software you use for modeling, Unity just needs to consider compatibility with the direct engine – itself.
Specific of A Modeling for Unity
There are several principles that the developer needs to follow in order for his modeling object to be well-suited to be animated in the Unity project:
Follow a reasonable topology. The concept of the "reasonable" structure of your mesh is quite subtle, but in general, you should remember how the vertices and triangles will be distorted during the animation.
Do not forget to try importing the model and matching its size with the "metric cube" (the length of one side of the standard Unity primitive "cube" is one conditional unit, so this primitive can be considered as a one-meter cube in most cases).
Position the mesh to put the feet of the model is in the centre of rotation.
If possible, model in T-pose. This will provide additional room for manoeuver when working on hard-to-reach places (for example, armpits).
Keep the model in order. Do not leave holes in the surface, merge the vertices and get rid of hidden surfaces that will never be visible. This will help with skinning, especially if skinning is automated.
To animate a character in Unity you have to learn a lot. And the practice is necessary! Despite the integrated soft is very intuitive and gives lots of tips to its user, there are lots of specific features you need to know while creating a character and while integrating it into the Unity space. First of all, that's the soft choice between the internal Unity means or some graphical editor such as Blender or Maya. Then – that's the choice between the types of animation you need and then – the choice of the main means you need to perform it into reality. So, the process of animation via Unity can be performed with various variants but for the beginners, it's more suitable to start with the integrated toolset to understand the capability of the engine.