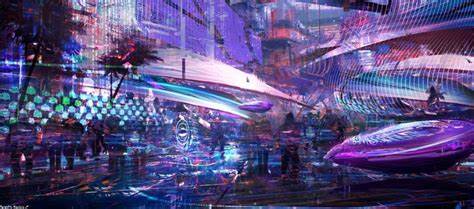 How to do metaverse?
As we know, the metaverse created as a result of technological advances in computing, robotics and digital media creates a virtual reality. Many people compare the metaverse with the real world and the Internet.
The possibilities of these technologies are actively used for a wide variety of tasks, from game development to improving education or business growth. It's not just about 3D graphics, the unique opportunities to create immersive experiences can be shared with others. In short, it's a place where you can be anywhere – on Earth, on another planet, or even in another galaxy!
The history of the Metaverse and how the developers created it
In a virtual reality metaverse people are able to interact with each other via their avatars. The metaverses first became known in the 1990s from a certain group of scientists, programmers and artists.
It was not until 1993 that the world learned about the first metaverse, which was created as a project by the Institute of Creative Technology at the University of Southern California. It was called the Virtual Reality Modeling Language or VRML. Existing technology allowed developers to create three-dimensional environments and objects that could be viewed on computers or interactive three-dimensional displays, such as specially equipped head-mounted displays.
In 1995, the company Cybermind developed its own virtual reality system, which was called VirtuAble, in which users could create their own three-dimensional worlds and avatars. Based on this, it is clear that the story of the metaverse is multifaceted and fascinating because it shows how software engineers were able to create digital worlds that were both innovative and imaginative.
Developing a metaverse is quite a complex yet fascinating process, so not everyone can create one. These processes require experience not only in programming, but also in game design, virtual reality and more. After all, the metaverse is not limited to a simple game or app, it is a whole world that people can explore in different ways.
This article will help you understand the steps needed to develop a metaverse and implement it in different types of businesses that will only benefit from its creation. The first step in developing this new digital space is to create a metaverse design document that will provide the development team with guidelines and rules for the structure of the game. This document should include everything from how levels are structured and what items can be found in them, to how players should interact with each other and what level of wagering they are allowed to participate in:
To create your own metaverse, you'll need these basic criteria:
a good idea for creating your own alternate world;
a domain name for your metaverse website, and the ability to use HTML;
some programming skills, or access to a development team that can do it for you;
some free time to implement the project in the best possible way.
Since the core of the metaverse is your own world, it's worth thinking about a place or idea you'd like to offer for people in your metaverse to explore.
With the advent of virtual reality, it has become easier for game developers to create immersive and interactive worlds, as the possibilities are more realistic and engaging than ever before.