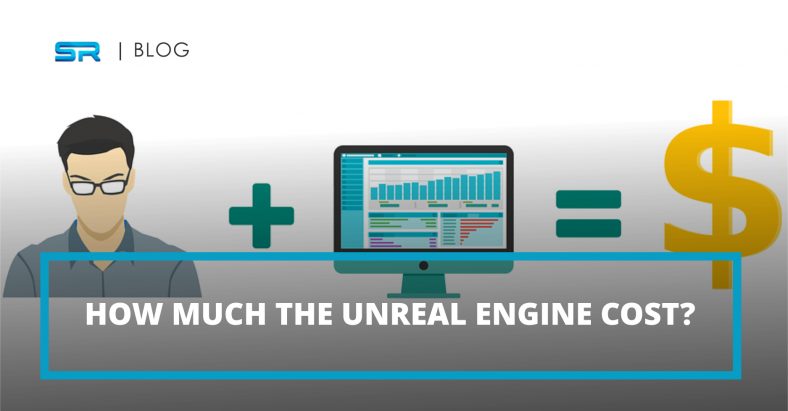 How much does the Unreal Engine cost?
Unreal Engine is a dominant game engine nowadays. The latest version of it is known under the name of Unreal Engine 4 (UE 4) which appeared in 2014. Servreality is an Unreal Engine company that is proficient at Unreal engine app development and uses the latest version of Unreal Engine.
At first sight, it could seem that you need a big amount of economic resources to create a computer game or an app based on Unreal Engine 4. But it is not absolutely true. Let's see some of the aspects that change the total Unreal Engine 4 cost.
First of all, income depends on some organizational questions. Here are some of them:
Team. Maybe the most obvious but important point. Behind any successful game or app, there are a lot of people who are taking part in the development of the product. And all of them need a salary for their work. It means more people you have in the team – more money you should pay. There a few exceptions but they are rare when we talking about big projects. It is undeniable that the price of the project also depends on how well the workers of the company are qualified in their sphere. Pros are usually more advanced and experienced than beginners or inexperienced starters. But, as you might guess, the value of their work is much higher and demands more financial resources. However, it is worth it because some superb game developers can be an advertising tool.
Legal side. If the purposes are big and include making money from the game or an app game developer should think about legal papers and documents. And it takes not only time but also a bit of money
Advertising. The vital direction of any company. It is better when a lot of people find out about your product every day. Because of serious competition, it is hard to promote the game among a wide range of people, especially, when the company is not popular. And for good advertising, you need a lot of money.
Investments into other particular things. It can include organization workplaces for the employees or unexpected spending and many other things.
Company reputation
Popular and well-known companies seem to be more productive when we talk about outstanding masterpieces. The name of a certain team can be crucial when you choose frames of the price of the game or app. Usually, a person thinks it is normal to overpay for the brand expecting a qualitative product.
Game engine
Unreal game engine costs should be taken into account of a company's budget. Usually, engines require rather a big amount of money. Luckily, Unreal 4 cost is shareware and you do not need to pay for it at first. When UE 4 and its further updates became free for everyone you do not need to worry about how much is unreal engine unless you have created it for commercial purposes. When you download the UE4 it is free. When you are making your computer game it is still free. Even when you start to sell your work it is again free. Do you have to pay for Unreal Engine is an average question at that moment. So how much does the Unreal engine 4 app cost?  You must pay 5% royalties when you get $3000 per product, per calendar quarter for the computer game created on the UE 4. So questions like how much does Unreal Engine cost have a particular answer if you know the company's income during an exact period of time.
Platform
PC, mobile, console, or VR determines the price of the game too. Big projects on PC often are more expensive than others. And mobile games are faster to create which positively affects the project cost making it cheaper. Servreality is a company proficient with Unreal Engine 4 development. Discover the Unreal Engine 4 PC games.