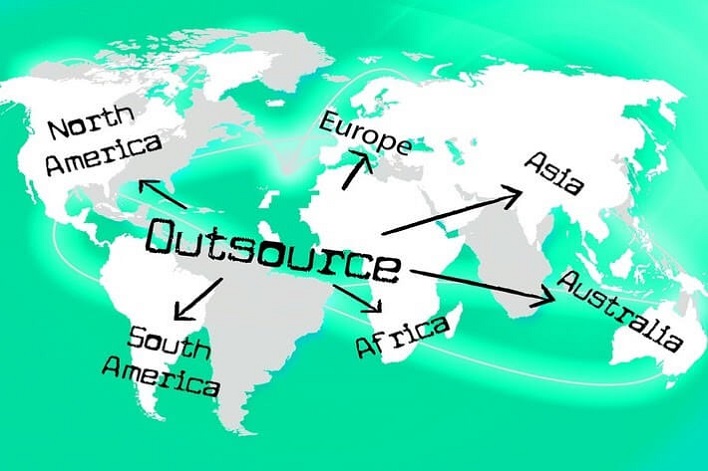 How does outsourcing help developing countries?
In recent years, outsourcing has been considered quite a controversial topic in many countries around the world. However, it should be understood that outsourcing is not such a new concept, and can actually be very useful, especially for countries seeking to develop in various sectors. Through outsourcing, for example, it is possible to create a lot of jobs, as well as to bring new and exciting ideas and additional technologies to many countries. Through outsourcing, developing countries can have access to new services and products, resulting in a better quality of life.
There are many advantages and disadvantages to outsourcing today. One of the major advantages of this opportunity is the sustainability strategy. Also, those companies that use outsourcing can remain competitive, which allows them to focus on core activities, leaving non-core and secondary tasks to other companies or individual professionals.
Many argue that outsourcing cannot be considered sustainable because it takes jobs away from those who need them badly, like low-skilled professionals. But the other side of the coin is that if outsourcing tasks are not performed, there may be no jobs at all.
The benefits of creating jobs through outsourcing
Through outsourcing, it is possible to outsource certain work or services to another company. Such services or tasks may go beyond the normal activities of the company, so instead of hiring a highly specialized in-house specialist, it is possible to turn to outside experts.
The advantages of using outside experts are that there is an opportunity to get a more favorable price for services, and the time needed for their implementation can be reduced at times.
What are the advantages of outsourcing for developing countries?
In developing countries, many companies can focus on what they do best, while allowing a third-party outsourcing company to take on other tasks. There is an opportunity to save money that could be spent on imports, allowing you to focus on infrastructure and development programs.
If necessary, many companies can have access to the expertise of many specialists that are not available in their own country and they would like to work with more advanced specialists.
Despite the many pluses of outsourcing, there are also some points at which disadvantages can arise, such as cultural differences between professionals, language barriers, or the inability to provide the expected results. Often, the lack of supervision and control over the work process can lead to unsatisfactory results, which is most often the case when working with inexperienced or poorly qualified workers. These disadvantages can only be compensated for by working with trusted companies that offer outsourcing services.
The Benefits of Outsourcing in Developing Countries
Outsourcing is in many ways an indispensable service in many developing countries. It can be used not only to create jobs, but also to improve the quality of products and services, thereby equalizing their costs. Outsourcing services are quite beneficial for all parties involved. The company can save money when hiring outside specialists, while the remote employee can get a chance to earn money.
The pros of outsourcing services in many countries:
savings on hiring an in-house specialist;
companies gain access to skills that none of their employees possess;
access to a wide range of specialties;
work through outsourcing is of high quality because the specialist focuses on specific tasks.
Is it possible to increase productivity through outsourcing?
Outsourcing is considered a popular way to increase productivity and reduce costs. Most often, the specialists whose services can be used through outsourcing are engineers, programmers, and developers. Companies, which need such a workforce most often can't cope with the tasks themselves and resort to outsourcing to reduce the time and financial investment costs.
Today outsourcing has many advantages of using it in developing countries. It can also be noted that developing countries benefit more from outsourcing because it can increase employment and wages. Also with the help of outsourcing it is possible to transfer new knowledge and technology to the country that needs it.
ServReality offers outsourcing services for developing countries, it is a number of specialists of different qualifications, who will work hard on a certain project, applying their knowledge, skills and accumulated experience.