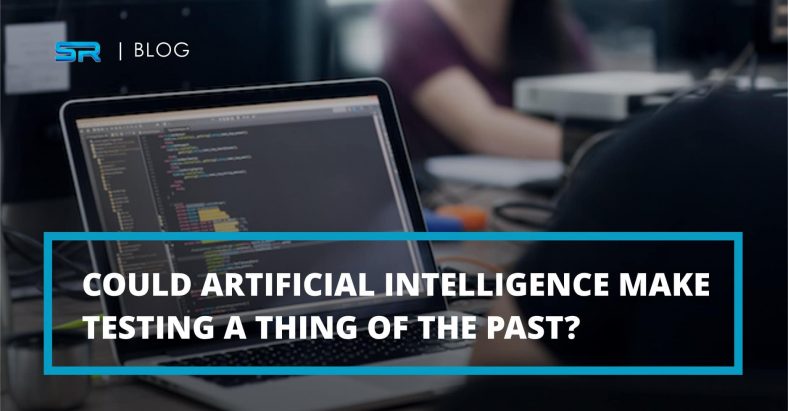 Could Artificial Intelligence Make Testing A Thing Of The Past?
Will AI programming Kill Software Testing?
Recent progress in machine learning and artificial intelligence programming showed huge errors and heavy dependence on training data. To solve diagnosing and fixing in programs, coders need abstraction and precision approaches. Plus, it's crucial to implement scale and semantic interpretation along with conventional problem-solving approaches. But theoretically, can AI become absolutely perfect meaning that it would make testing and debugging useless?
Let's try to figure that out. Here are the key considerations for a very dark future of the software engineering field:
AI develops and becomes smarter each day. Someday it's likely to become ideal as it would be possible to analyze and successfully predict everything.

You can write an entire inbuilt code for AI software testing and you would not need to check as it would give the necessary results.

We can develop General Intelligence which would replace humans as solution providers.
Why AI Would Not Make Testing a Thing of the Past
Despite the fact that lots of attention has been paid to artificial neural network programming, and it has been greatly improved and developed, making debugging and testing a past issue is impossible. Here is why:
Despite some progress on automated debugging (I worked on this too), humans are far ahead of machines today. Machines are indispensable for subtasks, such catching boilerplate problems quickly, but cannot guide the overall process.

Every piece of software that is written always involves some interpretation between an often ill-defined specification of needs, and the end code implementation.

When straddling the line between artificial intelligence development and software engineering, none of discipline has the power to assist let alone, eliminating the other since both of them are still in their infancy.
Key Takeaways
It's been long since people began using AIs algorithms and today, there are some great AI solutions on the market. People keep on improving artificial intelligence coding, and we know a lot so far. Today, with AI, it's easy to create an IS solution that can sort efficiently. And it will become smarter and powerful. But, it's hardly possible that AI coding will ever become perfect meaning that there would not be any kind of testing needed.
What do you think, does AI development have all chances to become absolute?