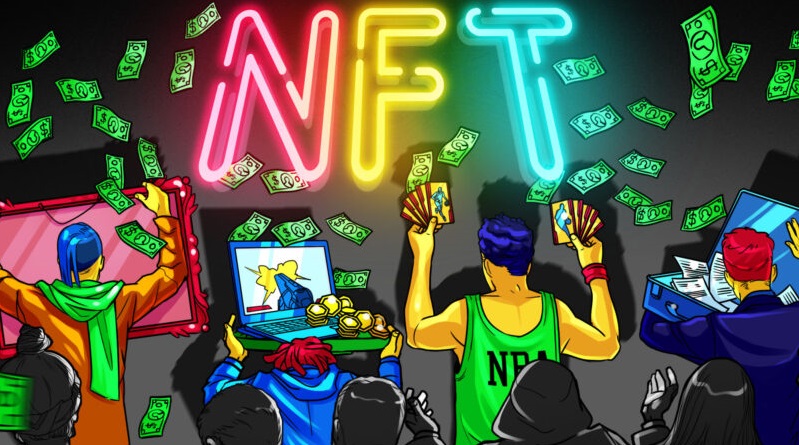 Are NFTs tied to Crypto?
Around the world, interest in NFT is only growing, but investors with good experience and knowledge of cryptocurrencies have a profitable position. There are also important differences between crypto and NFT that are important to learn about first.
NFT or non-interchangeable tokens are revolutionary in the cryptocurrency world because they have been able to change all the rules that are associated with the digital economy. Interchangeable objects or funds can be exchanged for anything with a standard value for its number, weight or measure. But non-interchangeable means cannot be exchanged, because they are unique and therefore inimitable. A painting by a famous world artist cannot be exchanged, for example, for another painting, as it will not match any other work based on its uniqueness. A token is like a constituent that is behind every digital transaction. 
Any cryptocurrency in turn, like bitcoin for example, is presented as a token specifically designed to be used as a means of savings or payment. 
In the cryptocurrency world, NFT is a unique certificate that can be used to ensure authenticity, which is above all safe and eliminates the possibility of fraud or transfer to third parties. Nowadays, it is possible to create some object and tokenize it, endowing it with unique attributes and the desired value. Of course that doesn't mean that the market is ready to buy anything at any price. After all, this asset, like NFT, is achieving increasing popularity in the cryptocurrency world. There are also platforms where it is only possible to sell and buy NFT. 
Absolutely any type of file, like video, audio or image, can be converted into NFT. This is why cryptocurrencies and NFT have some similarities and certain differences. Both use blockchain technology.
The most important difference between cryptocurrency and NFT is their interchangeability. For example, bitcoin can be exchanged for another cryptocurrency as they can have the same values. On the contrary, NFT is a unique digital asset and cannot be exchanged because with the use of blockchain technology, they acquire a number of unique metadata, which guarantees their exclusivity and authenticity. Also, the metadata retains its initial value as well as all the transactions and acquisitions that have been made on it.
The Ethereum platform and its blockchain is the most popular network where most of the tokens are based. Since this network is one of the largest, there will be no difficulty in selling and buying tokens.