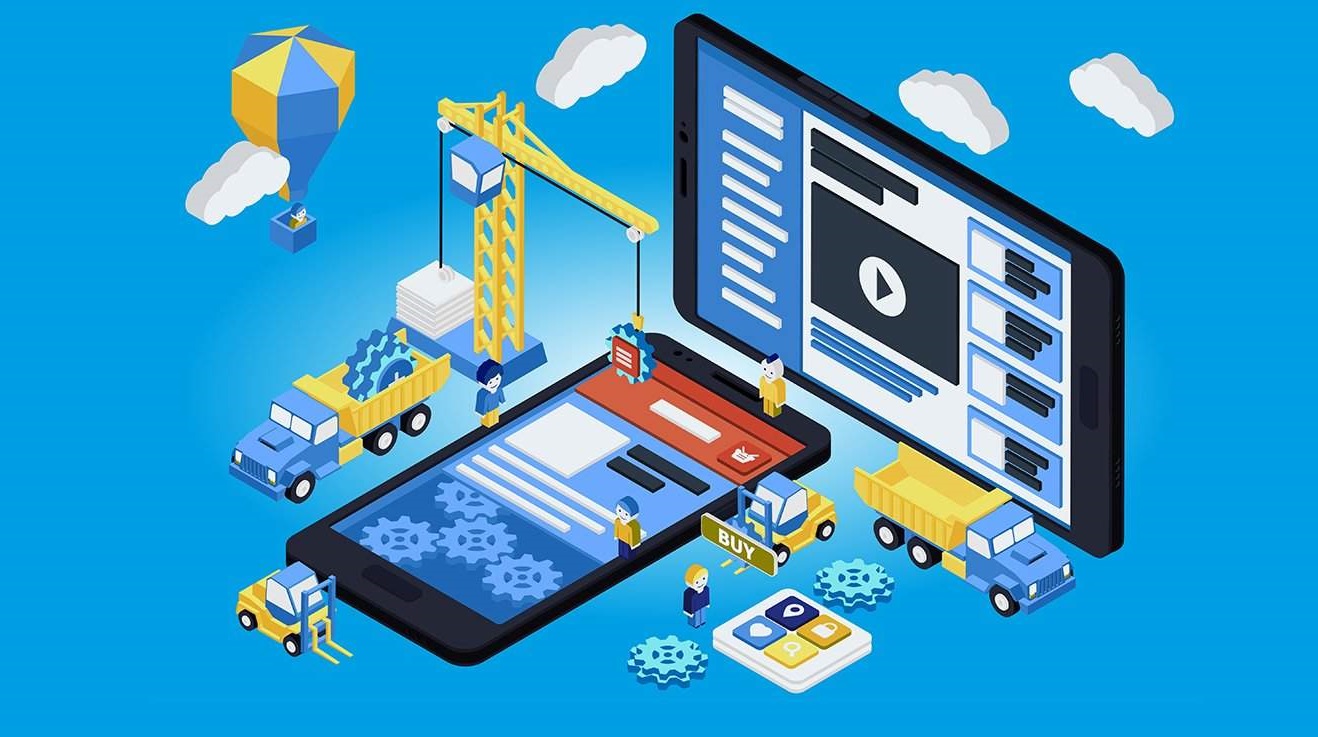 3d mobile app development
In recent years, there has been a significant growth in 3D mobile app development. This is due to a number of advantages and opportunities that can be obtained in contrast to traditional app development. These include the ability to create immersive and highly interactive applications with real-time 3D effects, as well as the ability to develop apps quickly and cost-effectively.
Some information about 3D application development
Today, 3D apps have become even more popular in the mobile app development industry as well, as they are in huge demand.
The development of 3D mobile apps is quite a new trend, and at the same time, it is developing at a rapid pace. 3D applications are becoming more and more popular day by day, and they are used in all sectors, from entertainment to education.
3D application development software is not only suitable for professional developers, but also for anyone who wants to create their own project, as it may not require coding knowledge as a trial run.
Why use 3D in mobile applications?
Today, 3D mobile app development can be considered one of the most interesting fields, offering a great way to create an exciting interactive experience for today's users. These can be compelling apps for entertainment, apps for learning, and apps for business. Unique development capabilities allow you to increase user engagement to a whole new level. Experienced 3D mobile app developers can be a great guide to getting the most out of this technology.
3D mobile app development allows for a more enhanced experience that can be applied to create an immersive environment as well as a realistic experience or for an interactive environment. This is why the demand for 3D apps is growing, as more and more companies look for new and innovative ways to engage their audiences.
Many smartphone and tablet users have started to use augmented reality apps with 3D technology, which has resulted in the development of new augmented reality games.
What are the benefits of creating a 3D mobile app?
The benefits that a 3D app has are limitless as they can be used in a variety of applications, film making, for developing educational aids, medical applications, manufacturing, architecture, and other areas where they are used for a variety of tasks. It may be noted that 3D applications will be more economical as compared to 2D applications as they will require less material and manpower to develop.
Most often 3D applications are used to develop models in virtual environments that can be viewed from any angle without having to move it.
The main advantage of having a 3D application is that it saves time and money by developing unique models that would be difficult to create with traditional methods.
Developing a 3D mobile app
It can be said that 3D applications are the bright future of development, as they are actively used for a variety of purposes and can be found in many industries. The most appropriate 3D mobile app will be one that fits your needs and project objectives. Such issues will require professional 3D mobile app developers, which can be found at a specialized software and mobile app development company.
More often than not, mobile apps are developed with functionality and design that would focus on the user's desires. This app development process will be based on customer needs.
The approach to mobile app development is most often taken in these ways:
UI design, which should be designed to be easy to use on a screen of any size, even the smallest.
UX design. The development of the interface should be done in such a way that the user gets the maximum comfort and pleasure while using the application on a mobile device.
3D-technologies become mandatory in the development of mobile applications
When developing mobile apps, 3D technologies are extremely necessary for modern developers. More often than not, they are used to improve the interaction with the user and increase their engagement as well as increase the immersiveness of the app.
Mobile app development has evolved rapidly in the last decade and now 3D technologies are becoming a must for new projects as they can provide a better user experience and make the app more engaging and immersive.
Companies that wish to benefit from these technologies can find experienced developers specializing in this type of development, with the necessary experience and knowledge to develop 3D apps. The developers at Servreality specialize in 3D mobile app development, ensuring that businesses get the best return on their investment.