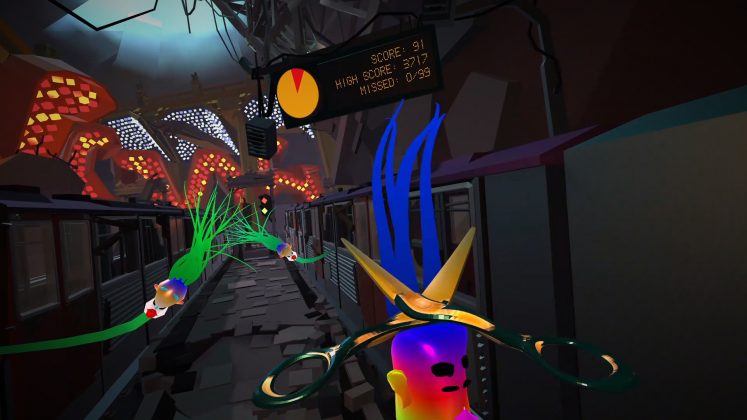 "Bizarre Barber" is a surreal VR game about the haircut in the subway
"Bizarre Barber" is a surreal VR game about the haircut in the subway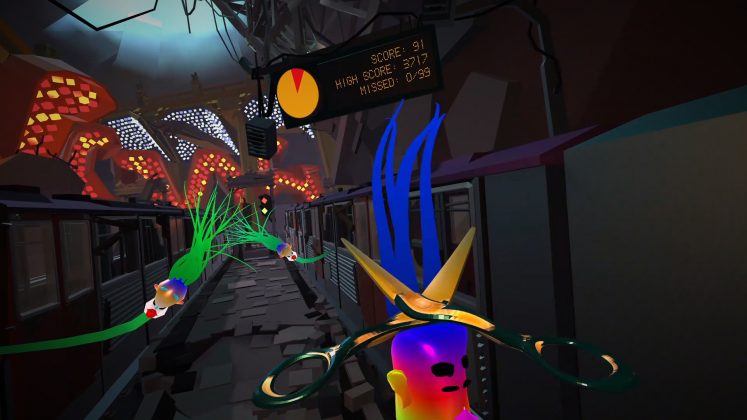 Brooklyn-based Studio Synesthetic Echo is ready to release to the charm of the strange new title in which the player will have to cut everything that moves on the beyond the subway platform.
Named Bizarre Barber, the game comes out on Steam and Viveport 26 February 2020, including support for the Oculus Rift, HTC Vive and Valve Index.
Description of the game as follows:
Bizarre Barber is a dynamic and accessible game in the genre of action platform Rift in a surreal world where you play as the alien Barber, offering stylish haircuts for eccentric clientele. Is adjustable easy chairs, which you would see in most salons, your clients randomly move around the world, unable to sit still even for a second. Players will make perfect strikes, evade dangerous obstacles, catching acceleration and amplification, and even earn money to unlock new tools and new worlds.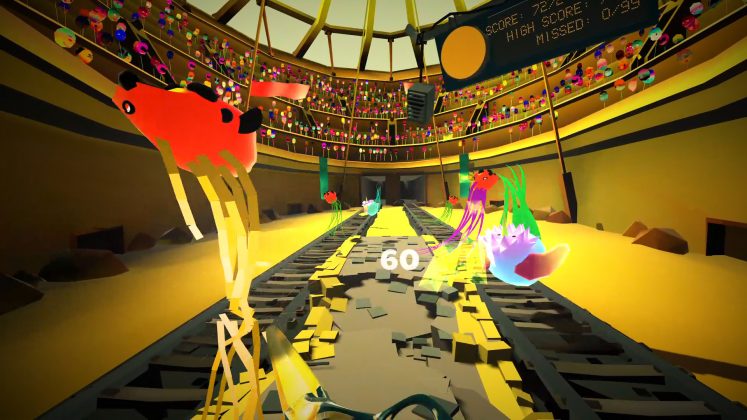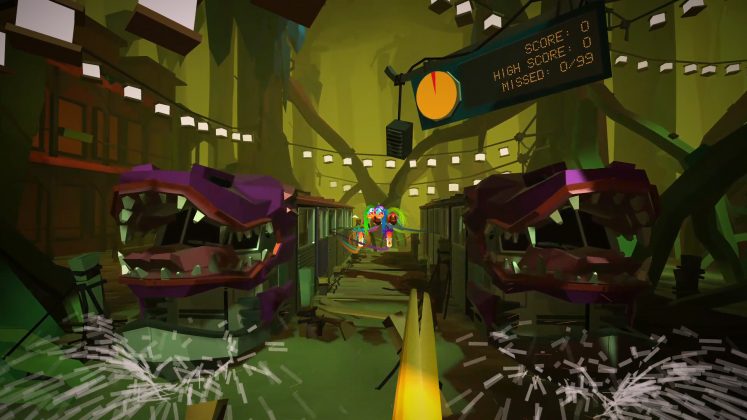 Saying that the game includes seven unique worlds, 13 levels, several types of boosters, such as swords, leaderboards, boss fights, and a private interactive soundtrack. Bizarre Barber also can not boast of artificial movement and modes of sitting and standing, which, according to the Studio, and will appeal to both beginners and experienced users of virtual reality.
The development of Bizarre Barber was sponsored by Oculus Launchpad 2018 and Incubator NYU game center.
Source