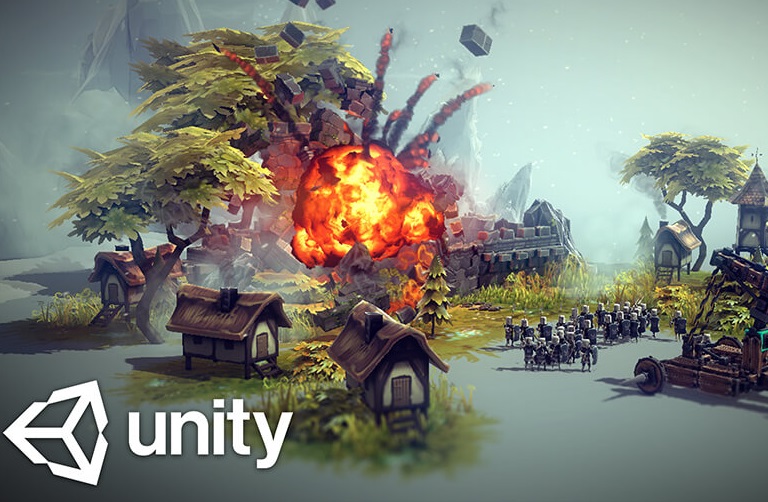 What is Unity game developer?
Unity is a unique engine for creating video games. Thanks to modern software there is an opportunity to combine everything you need to use in a video game, it can be 2D or 3D models, a variety of animations and sound effects, different levels of interactivity and gameplay. As a result of the development of such projects, they are successfully exported to the game console, PC or cell phone. 
With Unity, it is possible for developers to use a variety of features to create virtual reality, in the development of projects on design, architecture, and even in the automotive industry. When creating video games of different levels of complexity, it is possible for several authors to participate in the process in one project, thanks to the functionality of the system. 
Today the Unity platform belongs to Unity Technologies and is something more than a simple video game engine, it will definitely become your best tool for creating content in real time. More specifically, with a visual editor and scripting language, the program allows you to create multi-format video games while achieving professional results. One of the greatest features of the Unity platform is the ability to export the finished platform to more than 25 formats. The software is able to help with the implementation of a game project from its conception to publication. Unity has a number of programming languages that can be used to design, create and run interactive environments, namely video games. It combines all the basic features, items, characters, and research to allow you to focus on creating a unique game. It is possible to develop games without switching platforms, to add virtual reality experiences in animated objects, movies or for use in the construction, healthcare, automotive and other sectors. 
In a nutshell, Unity is used to bring graphics to life in a game, which can be easily achieved by linking characters to actions, animations, lighting, music, artificial intelligence and other effects. 
The interface of the Unity system is simple and clear enough, so the development of 2D and 3D games will be much faster. You can import objects into your new project from other programs as needed, and when you make changes to the base, they will be updated automatically. 
Unity is a functional graphics engine that is used more often to create video games. It contains pre-installed codes that make it easy to develop and create an application for different platforms and consoles.