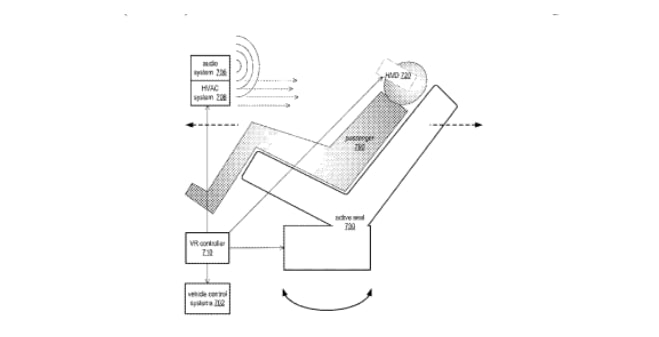 Virtual reality technology will be introduced in Apple car
The Apple car will introduce virtual reality technology, but there will be no windows.
Why do you need windows if you have virtual reality?
Back in 2014, Apple started developing its car for the first time. After several years of silence, there were reports that the company had changed the direction of development and was now working on an unmanned vehicle that was working on an unmanned vehicle in which passenger intervention was not needed. Thus, in such an autonomous car there will be no controls for drivers, including steering and pedals.
Since that time, Apple has filed several patents related to cars with various potential features. However, one patent is particularly interesting, especially given the company's renewed interest in self-driving cars.
Previously, the company filed a patent with the U.S. Patent and Trademark Office for an in-car virtual reality entertainment system. The virtual reality system uses the movement of the car to immerse passengers in a virtual reality game. The virtual reality content syncs with the motion and acceleration of the autonomous vehicle as it moves to the desired location, providing a unique location-based experience that changes depending on your commute.
In addition to entertainment, it is indicated how augmented reality can help with motion sickness. Instead of the usual windows, passengers will look at the outside world, where a virtual headset is used to access cameras installed outside the car.This technology can also be used to watch videos and read books, as well as hold virtual meetings on the road.
According to past reports, Apple will release a long-awaited self-driving car around 2025, but there has not yet been an official confirmation from the company. In the past, Apple has registered a number of outrageous trademarks that have not seen the light of day. However, if anyone can sell an unmanned car without windows and steering wheel to the general public, it's Apple.
Virtual Reality App Development Company | Unity Development Services