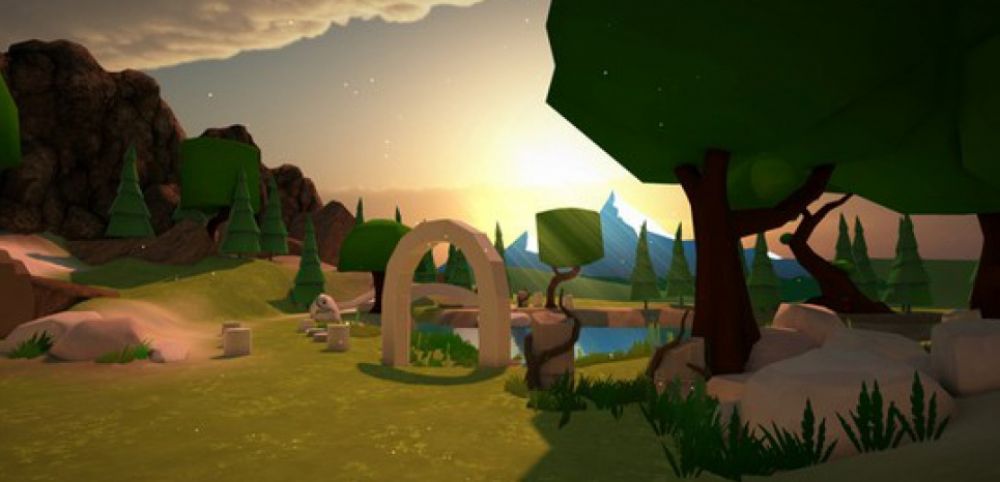 VIDEO. Virtual reality to help cancer patients
"We would like to raise awareness of at least 365,000 people to our cause, in symbolic support of the 365,000 new cases of cancer that France counts every year," hopes Mélanie Péron, carrier of an original project that she developed through her social enterprise L'effet Papillon. Named "Bliss", it is a 3D virtual reality application that meets the escape and communication needs of people affected by serious pathologies and whose medical journey is heavy, such as cancer. This application should have varied environments and offer individual sessions of about 1 hour. "We aim at first a use with virtual reality headset, in order to maximize the escape effect, followed in a second time by a version on tablet," explains the entrepreneur who, to see her project succeed, has just launched a crowdfunding campaign.
Morale can count for 50% of healing"
As the project explanation video below illustrates, Bliss is a sweet, dreamlike virtual world in which patients and their loved ones can find themselves, escape and communicate together. "Having experienced the leukemia of a loved one, I know that the person hospitalized, moreover in the sterile sector, is in a situation of extreme isolation," says Mélanie Péron. Very quickly, she noticed that the main discussions of a patient with his relatives are about the side effects of his treatment, his appetite, even depressing him. "But studies prove it: morale can count for 50% of healing. And since the big consequences sometimes arise from small actions… we decided to act !"In addition to restoring a strong social bond, Bliss helps patients and their accompanying relatives better manage the stages of medical follow-up (waiting rooms, consultations, heavy medical examinations) and the phases of returning home after treatment, which generate stress.
Virtual reality projects are multiplying
In the medical field, other projects taking advantage of the benefits of virtual reality, which would reduce pain and anxiety, have been launched : to treat certain phobias (fear of emptiness, crowds, spiders, etc.), post-traumatic stress and alcoholism. A virtual reality headset was even recently used by a patient while surgeons removed a brain tumor !
To evaluate the effectiveness of Bliss, a computer-based version was tested for six months with 15 patients at the Victor Hugo clinic in Le Mans, and evaluated by 15 caregivers. "As a daily witness to the psychological damage caused by cancer, the hospital is often unable to provide solutions to patients. These types of tools help to offer real support to go through these trials," explains Dr. Hugues Bourgeois, a cancer specialist at the Victor Hugo clinic who participated in the experiment and has since strongly supported the project.