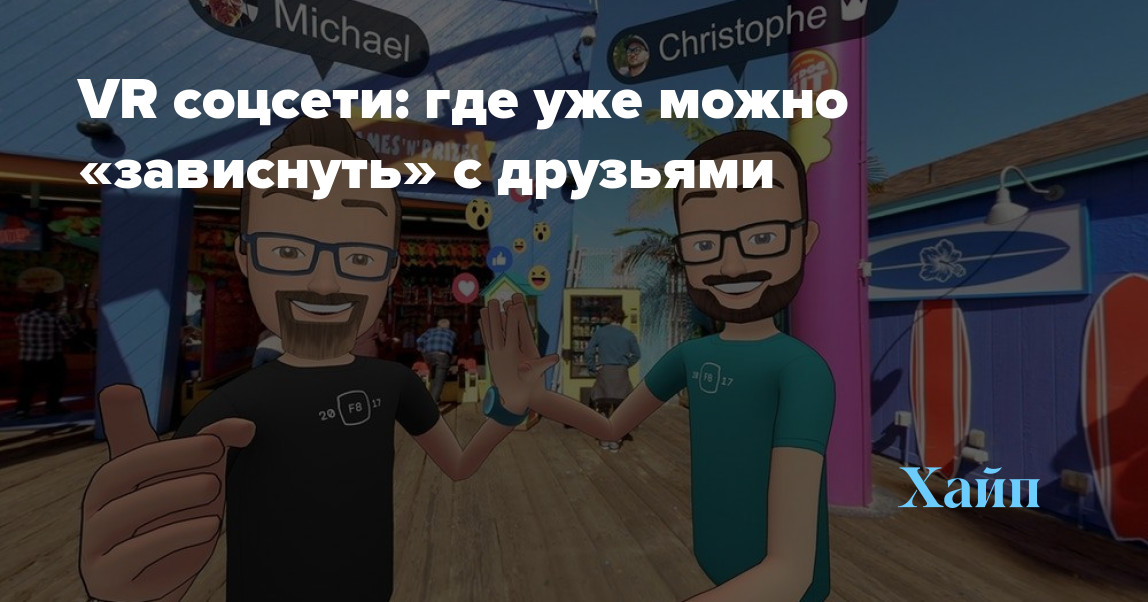 VR social networks: where you can "hang out" with friends
© vrgeek.ru
Do you think social media in virtual reality is the future? No, it's real. Already now, if you wish, you can immerse yourself in VR, make friends there, chat, have fun and do almost everything the same as in VK, FB or OK. And even more.
Let's go over the existing VR social networks and see what they are, and what advantages or disadvantages they have.
vTime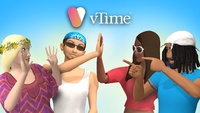 © YouTube
I'll start with a VR social network from the British company vTime Limited. Decent product with great features and low barriers to entry. So, what I liked about it:
pros
Cross-platform. vTime works great on Windows Mixed Reality, Samsung Gear VR, Google Cardboard, Google Daydream, iOS, Oculus Rift, Oculus Go.
You don't even need a VR headset to use vTime. The application works on the smartphone screen like a regular game (without splitting the display in two). The immersion effect in this version, of course, will not be, but for familiarization, that's it.
Coolest locations. Communication with friends takes place in fantastically beautiful places: the Arctic Circle, the underwater world, a futuristic skyscraper, the seaside, a mountain top, a spaceship, an old bar, etc. The graphics and animation are of a high standard.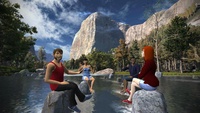 © Road to VR
In addition, absolutely any image can be uploaded as decorations, even your personal photos (preferably panoramic spherical pictures).
Customize your avatar. Everything is like in a good RPG: you can choose gender, face shape, body type, skin color, clothes and various accessories. It is also pleasing to the eye that your avatar is not static. That is, when you turn your head, it does the same.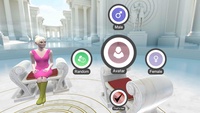 © Road to VR
VMote gestures. You can express your emotions during communication with various gestures, for example, clapping your hands.
Built-in vText messenger for chatting with your friends (works regardless of whether they are online or offline).
vSelfie – the ability to take selfies inside virtual reality, and then share them on other social networks.
3D sound for an immersive experience.
Minuses
Any location supports up to 4 players simultaneously. Therefore, you will not be able to gather in one place with a large company. And this is a serious drawback.
Communication takes place while sitting, it will not work to tear your butt off the chair.
Mandatory registration.
For communication, you definitely need headphones with a microphone. Otherwise, it will not be possible to connect to someone's session: the system will simply not let you in automatically.
There are very few Russian-speaking users. Basically, Europeans and Americans "rub" here; English-speaking users prevail.
In addition to communicating in vTime, there is nothing special to do.
AltspaceVR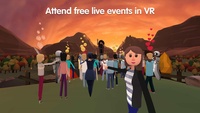 © VR-Nerds
Multifunctional VR social network, which is now owned by Microsoft. It provides much more freedom of action for users than vTime.
So, its advantages:
Cross-platform. Cardboard, Daydream, Samsung Gear VR, Oculus Rift and HTC Vive support AltspaceVR with a bang!
Several nice locations with the ability to navigate through them using a controller / gamepad. Moreover, you can walk both on foot and by teleportation. And this is a really cool feature!
The ability to try AltspaceVR without registration. True, your avatar will be displayed in the form of a robot and some of the VR functions of the social network will be unavailable.
Unlimited number of users at one location. Here you can easily arrange a numerous "party".
Wide possibilities for customizing your avatar.
There is a 2D mode that does not require a VR headset.
A portal to various rooms where you can not only hang out, but also play various games, and even watch movies.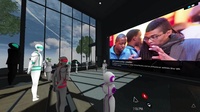 © Road to VR
Interactive subjects. For example, you can fry marshmallows over a fire and treat a friend to it. Or launch fireworks into the sky.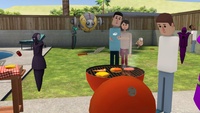 © Variety
Schedule of themed parties, where the "local elite" gathers at the appointed time.
The presence of Russian-speaking users. I went to AltspaceVR for the first time and immediately came across a girl who spoke Russian.
Minuses
A headset with a microphone is required for communication. You can hear other users without her, but you won't be able to talk.
Facebook Space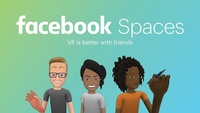 © BR Acontece
The largest social network also did not decide to keep up with modern trends and created its own virtual world for users to communicate.
pros
Integration with Facebook, which allows you to easily invite your friends and acquaintances to the VR-world. Conversations and even video calls are also available from VR mode.
The ability to create a 3D avatar based on your Facebook photos, i.e. he will be as similar to you as possible. Moreover, the avatar will be "alive": it will be able to express some emotions, for example, laughter, smile, anger, surprise and perform a number of gestures.
Enjoy 360-degree photos and videos.
As locations, you can use not only photos from your gallery, but also a spherical video.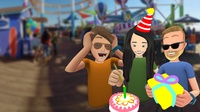 © Mashable
The ability to take a selfie inside the artificial world, and then send it to your feed and friends in a regular FB.
You can draw any 3D object and then interact with it.
Minuses
Facebook Spaces is only available on the Oculus Rift and HTC Vive.
Beta version, so there is still little entertainment here.
A session, like vTime, has a limit on the number of people (up to 4 at a time).
Do you need it?
Yes! Even if you are not interested in virtual reality, you should visit these unique VR social networks and evaluate for yourself how much more interesting communication in this new format is.