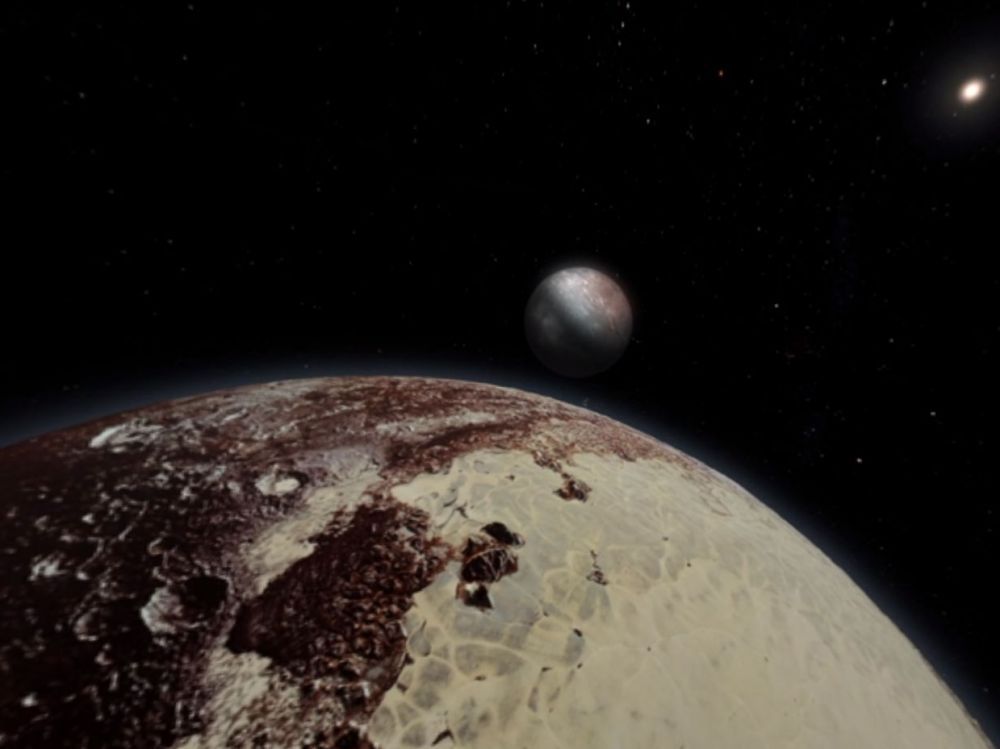 VIDEO. New Horizons ' approach to Pluto recreated in virtual reality
360°. In space, no one will hear you scream… even of wonder. These incredible images recreated in 360° for the 7 minutes of the video above are the result of a collaboration between the New York Times, the Universities Space Research Association, as well as the Lunar and Planetary Institute. The latter exploited the data and images captured by the New Horizons during its flyby of Pluto on July 14, 2015… Enough to relive this crucial stage of the probe's journey, to the surface of the dwarf planet.
A journey modeled in 3D
Of course, no 3D cameras have taken place aboard New Horizons : the icy confines of our solar system have in fact been modeled in 3D using available data from Nasa, the Applied Physics Laboratory at John Hopkins University, as well as the Southwest Research Institute. Textures made from the spatial images captured by the probe were then applied to the modelled surfaces. An invitation to relive the epic New Horizons, which began in January 2006 with the launch of the probe, the first to explore the dwarf planet and its satellite Charon. A journey that lasted almost 10 years on more than 30 astronomical units… that is, the trifle of about 4.5 billion kilometers (!) New Horizons is expected to complete its journey in the Kuiper Belt between 2019 and 2025.