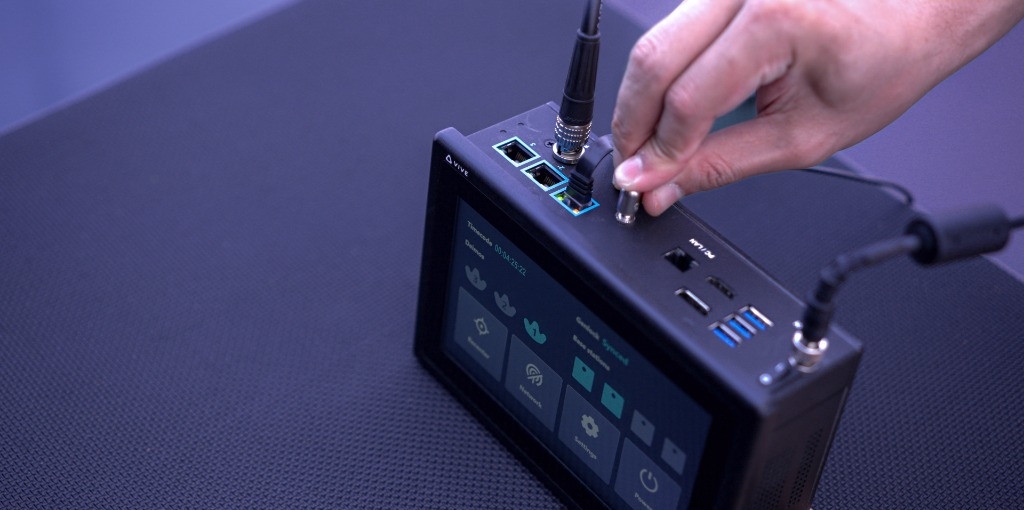 HTC Vive will present a new product or XR ecosystem today
HTC presents VIVE Mars CamTrack, a solution for the creation of XR productions
HTC Vive presented yesterday an ecosystem for the production of virtual content that will be based on its Vive Trackers 3.0, your Steam VR base stations and two new devices: Mars and Rover. The whole set is called VIVE Mars Cam Track and it allows the synchronized recording of a VIRTUAL audiovisual creation, independent virtual contents that can be integrated into online events, VR experiences, artistic installations, cinematographic productions, etc.
The one in charge of synchronizing the rest of the devices is the rectangular box Mars, which has a 7-inch LCD screen to control the rest of the devices at a glance. Its dimensions are 196 x 134 x 65 mm and its weight does not reach one and a half kilograms, so it is easily transportable. The Rovers they are placed on top of the filming cameras, lighting spotlights or other elements used in the shooting. They are used to provide inside-out tracking in conjunction with Vive Trackers and up to four 2.0 base stations.
VIVE Mars CamTrack will be launched in the United States, Canada and most European countries. With this virtual content production platform, designed for the professional market, HTC Vive wants to streamline the filming of this type of virtual experiences, make it possible for them to be in real time for live events or that absolutely creative scenarios can be created in which artists and filmmakers can unleash their imagination without needing to be there themselves.
HTC Vive has not yet provided either a price or a starting date. Those interested in Vive Mars you can register an application through this website.