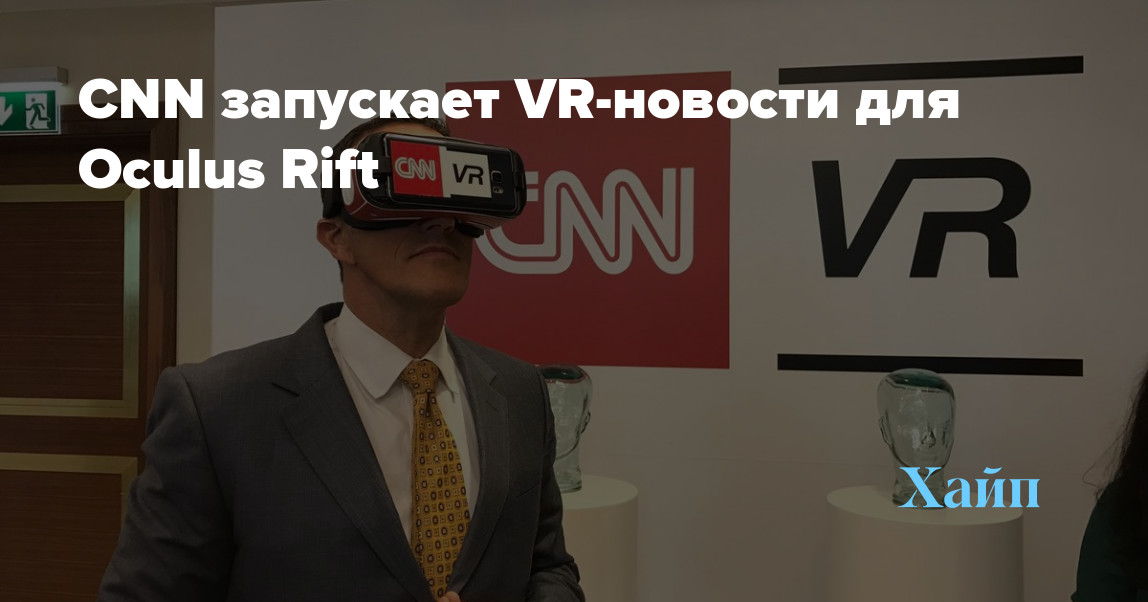 CNN Launches VR News For Oculus Rift
photo: Mediasat
CNN's interests are moving towards more mobile journalism based on virtual reality. In this area, the news organization collaborates with the interactive entertainment studio Magnus. As a result – users got CNNVR app for Oculus Rift.
For a year now, CNN has been experimenting with 360-degree stories for mobile devices that are available to all Internet users. Thrilling videos were streamed regularly on Facebook, which launched the CNNVR app on iOS and Android, adapting them for use with Google Daydream and Samsung Gear VR headsets. While users have previously been able to view 360-degree CNN videos on the Oculus Video app, this is the first time a news organization has launched a dedicated CNNVR app on its platform.
The CNNVR app will stream 360-degree 4K content with dedicated scrolling text to keep you informed about the latest news. Currently, thanks to the efforts of the CNN team, more than 100 virtual reality videos have been launched around the world. The distribution of premium content already covers 12 major cities, including Hong Kong, Johannesburg and Dubai.
In fact, news sites have been experimenting with both virtual and augmented reality for quite some time now. In 2015, The New York Times distributed over a million Google maps to its subscribers, complemented by a series of VR videos. At the same time, the Quartz edition is successfully experimenting with augmented reality, placing a variety of AR objects in its mobile application.
Source: Venturebeat.com