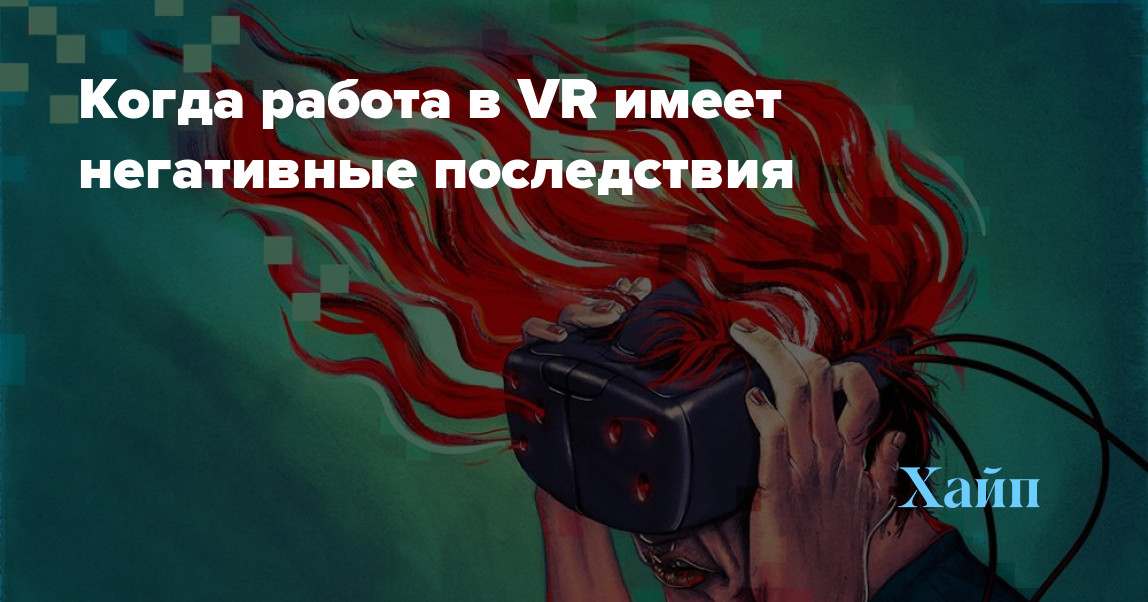 When working in VR has negative consequences
© Zoë van Dijk If creating virtual reality is your job, the side effects can be real.
The first time Christopher Crescitelli fell ill with "virtual hand syndrome" after playing his favorite VR games for five days.
My hands feel disconnected from my body, as if it were still virtual reality, "he says. – When I first felt this, I thought that I myself undermined my health.
Christopher Crescitelli is a VR designer and developer, owner of Dreamland Entertainment in Las Vegas and founder of VR Fest, an annual festival that has been running for five years. However, even Christopher, a man with more than 10 years of experience in VR, says he has to leave the artificial world in order not to suffer from fatigue and "virtual hand syndrome."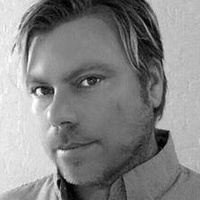 Christopher Crescitelli. © christophercrescitelli.com
Virtual reality is a modern beacon of escapism – a way to immerse yourself in other unimaginable worlds. And it has many uses, such as VR-based exposure therapy, in which patients are exposed to their fears.
This is a new method that some psychologists are already using successfully. VR can be widely applied in healthcare. And in the realm of games and pornography, there are no restrictions whatsoever for technology.
It's no surprise that VR is predicting a great future, with some analyst companies reckoning that the VR market will reach $ 60 billion by 2020. At the end of 2017, sales of virtual reality headsets exceeded 1 million units in the quarter.
Topped the rating by Sony, Oculus, HTC. VR hardware prices are expected to continue to decline in 2018, allowing the aforementioned companies to sell up to 8 million headsets in total by the end of this year.
However, despite this rosy situation, more and more people using the technology are reporting an increased number of physical side effects, such as virtual hand syndrome, eye strain, dizziness, headaches, nausea, and even dissociative disorders.
VR companies recommend that users take frequent breaks and start learning VR gradually, gradually increasing their time in the artificial world.
As you become more comfortable with virtual reality, you can start lengthening your Daydream View usage time, says one line of the Google headset guidelines.
Well, what if you are not just a user, but also a VR developer? The potential health risks for these people are even higher.
When Jeremy Bailenson founded the Virtual Human Interaction Lab at Stanford University in 2003, two of its subjects were more important than the VR hardware itself. These items were a bucket and a mop.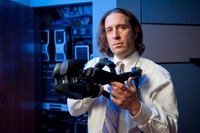 Jeremy Bailenson. © Stern Speakers
We had to keep a bucket and a mop in the lab, "says Beilenson. Today, his lab has a 20-minute VR headset limit.
The negative impact of technology on the body creates many problems for VR developers.
We must accept not only the positives, but also the disadvantages of technology, continues Beilenson. – The whole point of VR is to get out of your ordinary world into an artificial one, but you can't do it for many hours a day.
As VR technology has become more sophisticated, its consequences have also been challenging. According to Stephanie Riggs, the creation of virtual reality in the 1990s was done without the expectation that the product would look realistic.
Veteran VR developer Riggs got her start two decades ago, partnered with the late Randy Pausch, a former Carnegie Mellon University professor and VR pioneer.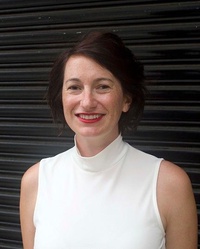 Stephanie Riggs. © Architecture & Design Film Festival
When we first took our first steps, we created primitive optical headsets. If you wanted to become Godzilla crushing everything, then we would have to build special "shock" devices around to convey such feelings. Now there are special devices that tactilely affect our senses.
Today's VR is huge kilometers of space on a small screen, located a few centimeters from the eyes. You can dashingly ride a racing car in VR while remaining motionless in reality.
Many previously inaccessible actions – walking, catching a ball – are now performed by pressing buttons on joysticks, thanks to which you can navigate through the VR space.
Spinning rapidly in a virtual environment using controllers without moving in the real world has a strong negative impact on Jonathan Yomayus, VR CTO at the Emblematic Group, a Southern California-based firm.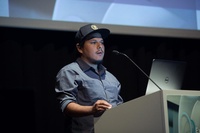 Jonathan Jomayus. © Flickr
When there is a sudden and quick movement, I feel nauseous, – he says. – 10 minutes of such a shake-up and after that I feel overwhelmed for an hour and a half.
The sensation that Yomayuza describes is common among people working with VR or using technology for entertainment purposes. When what you see in virtual reality does not coincide with the physical sensations in the real world, then a sensory conflict arises in the human brain, leading to nausea and dizziness.
People experience this uneasy feeling because there is a disconnect between visual information and signals from the vestibular apparatus, says Riggs.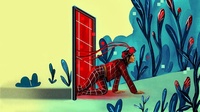 © Zoë van Dijk
In the Emblematic Group, a team of 14 VR developers usually spend about 6 hours a day working on a computer and 2 hours in a virtual world. Usually, the time for using a VR headset is broken down into segments at intervals of up to half an hour, although, according to Jomayuz, sometimes he spends 45 minutes on VR modeling.
Limiting the time spent in the virtual world is important to reduce eye strain and headaches. Put on your VR glasses and you will see a 3D image that is not real 3D: it is an ordinary flat picture on the screen. The consequence of such deception of the brain is a strong strain on the eyes.
In the real world, when we focus our gaze on something, our eyes move simultaneously and synchronously, the lenses change position, and we see the object very clearly. In a VR headset, this process is broken.
The light comes from the screen, but the content can be behind the screen or in front of it, "says Martin Banks, professor at UC Berkeley School of Optometry. "For the most part, we think that if you take off the headset and return to your normal visual activity, everything will be fine. Eye tension and headache will disappear. And we're watching closely to see if there are any long-term consequences.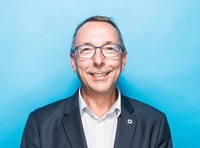 Martin Banks. © UC Berkeley School of Optometry
Most developers believe that the physical side effects of virtual reality go away as the body adapts to them.
When I first used virtual reality, I could not tolerate without side effects every game in which I moved in the virtual world, while remaining still in the real one, says Lee Vermeulen, a VR game developer based in Toronto, Ontario. – It's pretty common among people playing VR for the first time. Over time, this has ceased to be a problem. My mind just adapted to it.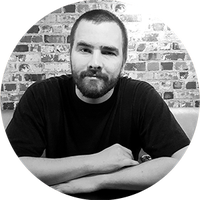 Lee Vermeulen. © VRTO
But the consequences for the human psyche as a result of a long stay in the virtual world is an urgent issue that is being actively investigated. In 2016, two philosophers hired by the European Commission to study the psychological implications of virtual reality released the first code of ethics for consumer VR.
The Code, which was published in the journal Frontiers in Robotics and AI, concludes that "behavior in a virtual environment can have a lasting psychological impact after subjects return to the physical world."
It's easy to find anecdotal evidence of serious side effects on the internet, such as anxiety or intense sadness after exiting VR.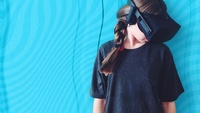 © nrjwolf.com
Several news articles cite excerpts from an experiment conducted by psychology researcher Frederic Aardem in 2006. It says that VR increases the risk of dissociative disorders and decreases the sense of being present in real life.
Albert "Skip" Rizzo, a virtual reality pioneer since the 1990s and director of the Creative Technology Institute at the University of Southern California, says he hasn't seen or heard of the psychological effects that lead to cognitive or emotional turmoil among developers.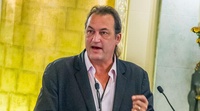 Albert "Skip" Rizzo. © ncire
Others are less confident about the harmlessness of the technology. On his personal blog, developer Lee Vermeulen shares a 2014 experience where he tried a demonstration of VR technology developed by video game company Valve at a conference.
I think about it as if I were in the real world, and not just viewing the pixels on the screen, he writes. – It was better than real life: people will get lost in this and do not want to leave. Nothing else gives such an escapist effect.
Vermeulen notes that as soon as the demo ended, he knew it was over, and yet he felt very strange. He had to touch the walls around him and eventually sit down to overcome his "weird existential fear" and admit that the game had really stopped.
It was so weird that it made me worry … that the line was blurry, and the entertainment we consume … will be something that our brains will regard as a real experience that we actually had.
Vermeulen says these effects have waned over time. However, he warns of possible repercussions when VR technology becomes even more indistinguishable from reality.
I think it will be much more difficult to distinguish VR from reality, "he says. "I don't know if this is really a problem. I am not saying that this is really the case. But this is what we all have to face.
Some VR developers are working on solutions that will allow you to understand where virtual reality ends and reality begins.
The content that we use on our smartphones and computers, for example, is always framed – there is a line separating what we are viewing from the world around us. But crossing this border, as is done in VR, changes the way we perceive the objects with which we interact.
Yomayuza says his team at the Emblematic Group is already creating appropriate boundaries – a fixed foreground or overlay – and embedding them into their products so viewers can see they are in a virtual environment.
However, there are still scenarios that cause physical feelings of nausea and dizziness, and who knows what consequences they will lead to if you use VR for a very long time.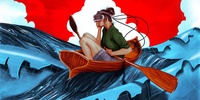 © Zoë van Dijk
In the end, it all comes down to how a person uses a VR headset and how sensitive they are to the effects of virtual reality, says Yomayuza. – We always tell people: if virtual reality causes side effects, just take off your VR glasses and pause.
Written by Andrey Zalessky, freelance journalist.