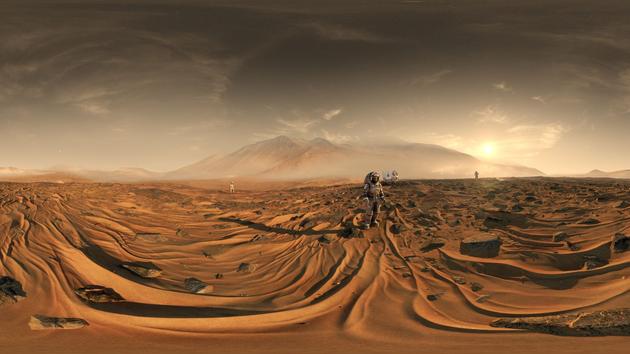 When connected culture comes to your home
Rental of artistic works on virtual reality headsets, cult albums connected … Since the pandemic, entrepreneurs compete for imagination. Successfully.
Suddenly, the white vastness of Everest rises before us. The blizzard is whistling. As close as possible to a group of climbers, we look sceptically at the thin trembling ladder to pass over a crevasse. After heavy steps in the snow, the peak above the clouds is finally reached. Triangles of colored fabrics clatter in the wind. The 360-degree view from the "roof of the world" is beautiful. By taking off our virtual reality (VR) headset, rented from the start-up Diversion, we return to known terrain, our living room. To leave immediately in space.
Also read :Covid crisis gives virtual reality a new lease of life
A first stop with the astronauts on the hostile hidden face of the Moon and then towards Mars and its red earth. In the infinitely large one feels so small. Others will prefer to mingle with the trance dancers of the Royal Swedish Ballet in a choreography by Sharon Eyal or be closer to the hooves of Bartabas ' horses. Those who like to dream and meditate will immerse themselves in the enveloping bubbles and