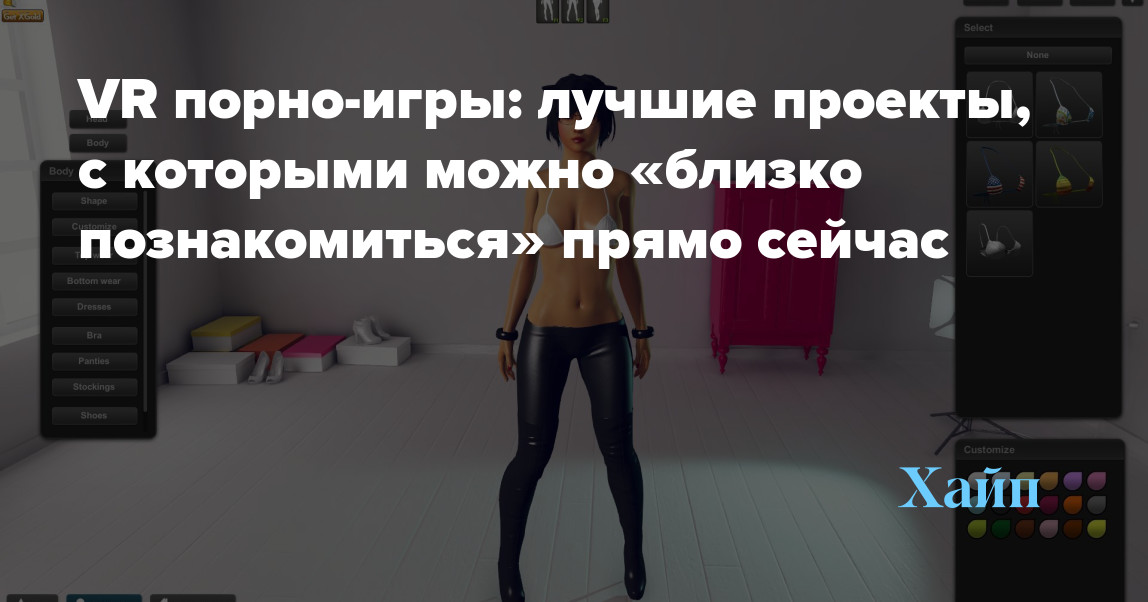 VR porn games: the best projects to "get to know" right now
Virtual reality is not only social media, 360-degree videos, but also games for adults. The best VR titles for all ages that I wrote about earlier can be found here. Now it's time to experience the beauty of VR porn games.
3DXCHAT

© mountsoft.ru
A fun simulator that was originally developed as a regular desktop game. However, virtual reality can make it even more immersive. In the game you have to become a seducer a la Casanova: for this we customize the appearance of our character, and forward, "devour hearts" and not only.
The gamer will have at his disposal nice apartments, which, with the presence of in-game currency, can be changed and decorated to your taste and color. For example, buy yourself a huge plasma TV, which will broadcast 18+ videos.
And we must mention that 3DXCHAT is an online game, i.e. you will communicate and "make cupids" not with a heartless AI, but with other users. Moreover, the contingent of those who play here is international: you can find for yourself a German, French or Spanish.
The game is also compatible with the Fleshlight sex toy.
Chathouse 3D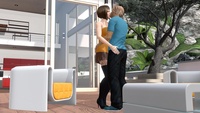 © mysecretme.com
No less frank VR online game where users from different countries meet to play a little naughty. The beginning here is traditional for the genre: the choice of gender and appearance. And this is not Skyrim or the Sims, where you can customize the hair color or choose the length of the chin, here the developers' attention was focused on smaller, spicy details. Such as color and shape … But by the way, you yourself understood everything.
We communicate, flirt, share our fantasies with other users and bring them to life.
Chathouse3D is compatible with Fleshlight VStroker and Kiiroo Onyx sex toys, making it even more fun for VR headset owners.
The pink motel

© hardcorepink.itch.io
The Pink Motel is not a commonplace VR porn game as it is usually presented. This is a real adventure, almost a complete quest. Driving along a country road, you stop to spend the night at the hotel of the same name, not realizing that this is a natural brothel. It is there that your "body movements" will take place.
The Pink Motel has an open and detailed (albeit not overly expansive) game world with a lot to explore and explore. And the more you put in this effort, the more bonus content in the form of hidden locations, new sex positions and other benefits you will receive.
XStoryPlayer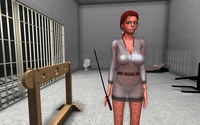 © xmoonproductions.com
An interesting project that combines several piquant stories with a total duration of 5-7 hours. Each time you have to take on a role and play it to the end. A pleasant surprise awaits you at the end.
In XStoryPlayer, you can become a teacher, a photographer, and even a kidnapper who tries to console a kidnapped girl. However, if you make the wrong move, the victim will flee and have to start from scratch.
Red light center 2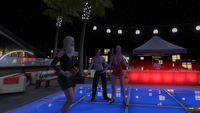 © gamevirt.com
Massively multiplayer online game where player avatars meet in the "red light district". The characters chat with each other, flirt, take baths together, and then begin adult activities. The growth of such parameters as wealth, popularity, karma, sexuality and friendliness will depend on your actions, which then influence one or another aspect of the game.
EgirlVR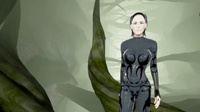 © girl3d.com
A pretty girl in a suit that emphasizes all her natural charms, will guide you through various locations and demonstrate her beauty. And also some skills that characters from regular VR games lack so much.
SIN VR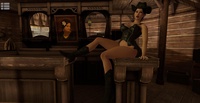 © vrporn.com
A very "sinful" video game in which you can do anything with girls … well, or almost anything you want. Realistic physics and character animation are not the only thing about SIN VR.
The game primarily strikes with a variety of locations and models: here you will find direct references to many famous films, such as, for example, "Game of Thrones".
Vampires, dragons, dungeons – all this mixed together, and got a "sharp thing" called SIN VR.
VRLove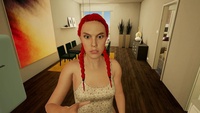 © YouTube
Another "love simulator" in virtual reality, which resembles the aforementioned Chathouse 3D. Everything is just as simple here: a house, the interior of which can be changed at will, an avatar, the physical parameters and clothes of which the player chooses, and so on. We communicate with other people, participate in minigames and do what we installed VRLove for.
VR Titties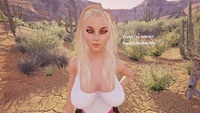 © F95zone
The name speaks for itself! But don't think that female persians are the only thing you'll see here. The game is constantly being improved by its creators: the capabilities of the built-in character editor are expanding, the number of available locations and, of course, the number of available "adult positions", so to speak.
The level of interaction with the character partner here is the most impressive of all other VR porn games. With the help of the controller, you can take the character by the hand, change his position and much more. Yes, VR Titties is far from perfect, which has no limit, but in its segment it is one of the best projects.
Waifu Sex Simulator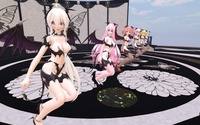 © mobilevrxxx.com
"Hentai", which has several strong trump cards in his sleeve. Firstly, this is a graphic style (for an amateur, of course), and secondly, a huge number of locations where the very action will unfold. And thirdly, more than 300 models of girls with whom you have to spend time.
Yiffalicious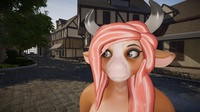 © forum.yiffalicious.com
This is not a game – this is a brain blast that someone will definitely like. There is no plot: we select a bestial character in the editor, set up the pose, the speed of interaction, and then we observe this, I'm not afraid to say, a spectacle. A funny sight that will disgust one person, and another – a smile on his face.
Femdomination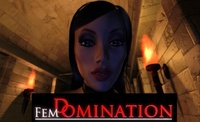 © cramgaming.com
The developers approached the process of creating the game with special skill: Femdomination turned out to be not quite standard entertainment. Here you will visit the Dominatrix Temple of Delights. It is divided into several separate rooms, and in each of them a "prepared" girl is waiting for you. In general, very unusual.
Let's Play with Nanai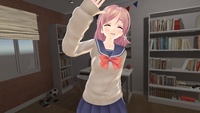 © lewdgamer.com
Unlike Sakura, which will be discussed below, Nanai has a completely different outlook on life. You can do everything with her in this game: there can be no question of innocent pranks here. The graphics of Let's Play with Nanai are made in the style of manga, so lovers of this, do not miss this candy.
A nice and very significant plus of the game is that it is designed for the use of sex dolls. That is, every movement with the sex doll is synchronized in real time with Nanai's moves in the game. So to speak, high technology in action.
Virt-A-Mate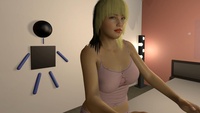 © Cram-Gaming
A video game that has been in constant development since its inception. And if initially it was possible only to create various models of girls here, now other functions are available to the user. The graphics and animation of the characters are also impressive: everything is quite realistic here.
Fallen doll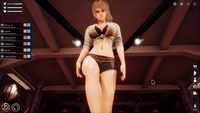 © YouTube
According to the plot of the game, you find yourself in a nightclub, which is also a center of high technologies. In it you will be greeted by a bionic robot named Erica: she, well, simply cannot be distinguished from a real person. The player is required to find out if the experiment to create it was successful and if there is a difference between Erica and ordinary girls. You will have to find out in very "extravagant" ways.
Honey select VR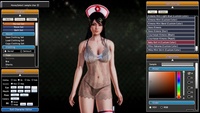 © YouTube
An adult game that features a powerful custom model editor with which you can create a wide variety of anime-style girls. When it comes to graphics, Honey Select VR is no worse than its competitors: the surrounding locations, the interior of the premises and the animation of the models are made at a height.
Erotic VR games
VR Kanojo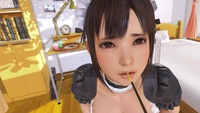 © steam.vrkanojo.com
A cute Japanese girl named Sakura Yuuha, a cozy apartment and you. It would seem that there are no boundaries for permissiveness, but the developers failed a little. The player can give Sakura a massage, help with her homework, dress up, and nothing more. Just communication: there is no sex in VR Kanojo, just as there was no sex in the USSR. Everything here is sweet and innocent.
DEAD Or Alive Xtreme 3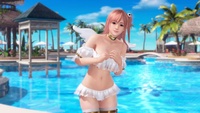 © GameMAG
Exciting sports simulator with a touch of eroticism. A picturesque sea beach, beautiful Japanese girls with whom you can chat and play volleyball. Rock climbing, flag racing and a few more mini-games will brighten up your leisure time.
Although in DEAD Or Alive Xtreme 3 you can simply admire the tanned bodies of "athletes", watch them swing on a swing or take a shower in a swimsuit. There is no pornography here, but the sea of ​​relaxation and good mood will be provided to you.
Eva Galaxy Evolution

© vrporn.com
The game belongs to the genre of "erotica", so you will not see any particularly forbidden fruits here. But you will find a futuristic spaceship that you have to study: you will even have to shoot little gray men. And all this together with his sexual companion. An interesting idea, whatever you say.
Happy Biting VR

© PlayGround
Only the crazy imagination of Japanese developers is able to come up with such gameplay: in the role of a mechanical mosquito, the player will have to fly through various rooms and drink blood from half-naked girls.
The girls will poison us with dichlorvos and beat us with their hands, and we will try to bite them in the very sirloin. A funny idea and its good implementation, these words can be used to describe Happy Biting VR.
Conclusion
What inferences can be drawn about modern VR porn games? Firstly, they are still very far from real realism, but everything is moving towards this. Graphics, animation, physics – all of this will be gradually improved.
Secondly, this industry of game development will develop quite rapidly, due to high consumer demand.
And thirdly, the integration of VR games with various sex dolls is a growing trend that will still make itself felt in the near future.