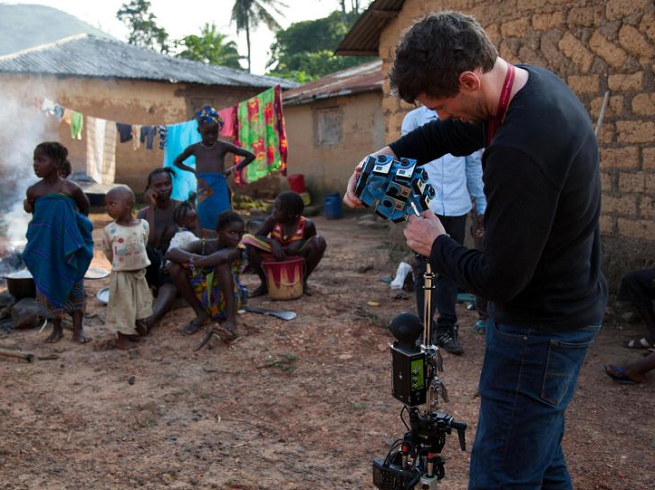 Virtual reality technology gives new options, but is difficult and expensive in Journalism (report)
The Tow Center for digital journalism decided to examine how the process of preparing journalistic materials using virtual reality (VR) looks at the current stage, what challenges and limitations the creators of such materials have to face and what factors need to be taken into account when preparing reports, reports or documentaries.
The report draws attention to the fact that VR technology is increasingly attracting media and journalists, who see in this solution new opportunities to present content and reach the audience with them. Some publishers have already tried to implement material made in virtual reality, such as "walking New York" and "the Displaced" made by "the New York Times", "jungle" made by the BBC or "millions March" and "waves of Grace" made by Vice.
For the purpose of the report, the Tow Center for digital journalism together with the production company secret location made a documentary "Frontline" about the Ebola epidemic. The production was shot in three West African countries in order to get the right material for further work on the film. At the next stages, work continued with the use of CGI (Computer-generated imagery) or 2D and 3D design solutions.
After the completion of the" frontline", the authors of the report formulated their conclusions on the pros and cons of using VR technology in the preparation of journalistic materials.
It was pointed out that virtual reality in journalism requires a completely new way of narration than in traditional materials, while stylistic and technical standards are still at a very early stage of development. The report also emphasizes that VR technology is expensive-for the implementation of" frontline " spent a total of nearly 75 thousand. $ 55,000. consumed the registration of materials and post-production, while 19.5 thousand. it cost hardware, technology and software. By the way, the authors of the study emphasize that materials in VR technology require careful planning at the stage of collecting initial material, as well as the involvement of much larger teams than in the case of traditional forms of journalism – a large role in the implementation is played by people specializing in graphic image processing and technologies characteristic of virtual reality.
The report also noted that virtual reality will change in the future many elements that characterize today's work of journalists and will require them to completely new skills both at the stage of collecting materials and the transmission of content to the audience. Currently, both the technology itself and its implementation solutions are in the very early stages of development in the case of journalism, but VR is certainly one of the more promising platforms that can use the media to engage viewers in a more interesting and engaging way in the content transmitted to them – the report emphasizes.