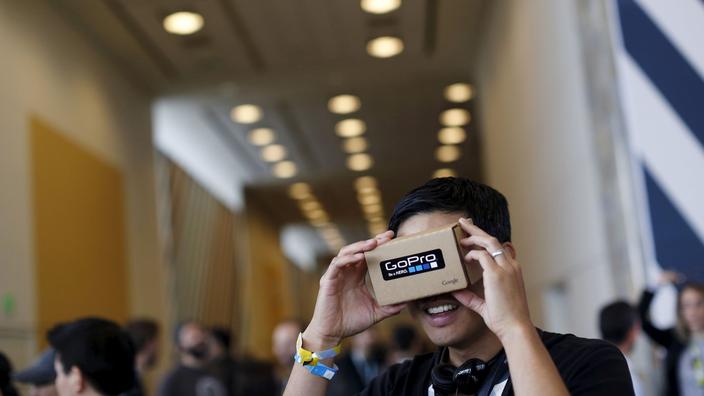 Virtual reality is increasingly opening up to the general public
Helmets bloom. YouTube launches a channel to see exceptional images. A new way of filming and looking at the world is emerging.
Virtual reality is expanding its grip on the web. Since the end of the week, it is possible to share and watch immersive videos on YouTube. Once equipped with a compatible helmet, you can go for a ride in the Grand Canyon, the streets of New York or the Congolese jungle.
To enjoy the full experience, YouTube recommends using the Cardboard Viewer, an accessory designed by Google in which you slide your smartphone, responsible for broadcasting the images. This piece of cardboard costs about twenty euros and allows you to approach virtual reality inexpensively. The control buttons are located on the side. The New York Times has sent a copy of Cardboard to all its digital subscribers. It offers to follow some reports in a dedicated application, "nytvr".
Other more expensive and high-performance headsets already exist, such as the Gear VR from Samsung, at 200 euros. Just turn your head to see what's going on right, left, behind, or