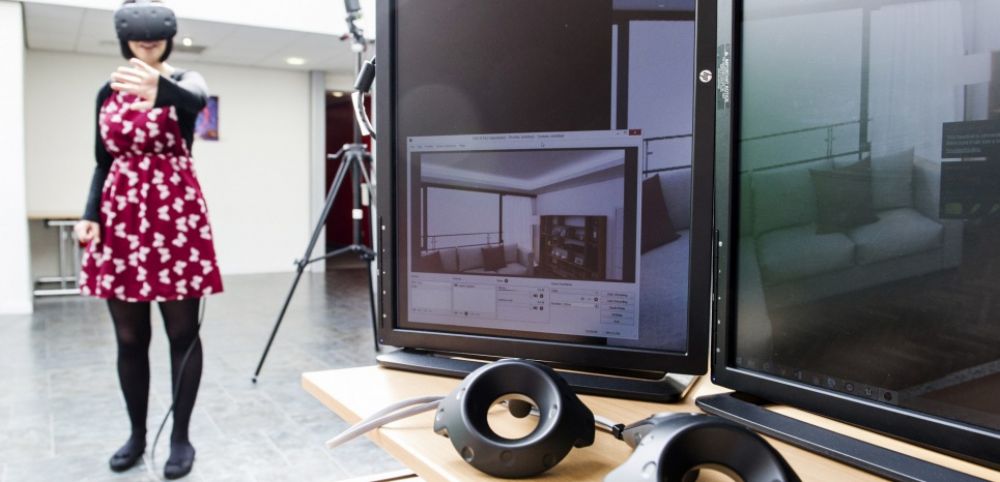 Virtual crime scenes in court
DIAGRAM. In the films, we see these kinds of trial scenes : a lawyer distributes to the jurors photos of the crime scene, a detail on an exhibit found on the ground or solicits an expert to explain a diagram about the circumstances of the drama. Staffordshire University intends to put an end to this kind of artisanal practice and, instead, bring virtual reality processes into the courts. The idea ? Literally immerse jurors in a crime scene modeled in 3D, in 360° vision and photo-realistic. The project involves the university's archaeology centre and forensic and criminology department and Advanced Laser Imaging, a specialist in crime scene laser scanning.
MILLIMETER. "The institution also benefits from a forensic partnership with Staffordshire Police so that we can collaborate with them to test our methods at crime scenes corresponding to real cases," says Caroline Sturdy Colls, a lecturer in forensic archaeology (archaeology in the criminal investigation service) who will be conducting this work with Italian researcher Dante Abate, an expert in laser imaging.
Observing a crime scene from all angles while preserving its integrity
The developments will call on a whole range of techniques: drone, laser scanning, photogrammetry and methods from archeology and video games, all for a high definition rendering whose accuracy would be below a millimeter. "As a forensic archaeologist by training, I am very interested in how these techniques can detect and record burial sites or hidden places," continues Caroline Sturdy Colls. The project does not intend to model bodies but to record the evidence in situ and render it in a 3D environment. " In this context, the Oculus Rift or HTC Vive type headsets, which only apply to one person at a time, are only one of the possible immersion devices (see here a brief video demonstration by the BBC).
LOGISTICS. In any case, the interest of this kind of project is multiple. First, save yourself the logistics of transporting a whole jury on site. Second, allow to observe a crime scene from all angles, as close as possible to the details, while preserving its integrity. Not to mention that the simulation can be kept indefinitely, saved somewhere on a server with the possibility of "revisiting" it as many times as necessary, in first instance, on appeal, in case of reopening a case already tried.
Of course, each virtual re-enactment will have to be officially validated by the judicial authorities. In this matter, there will be a procedure to define, especially since the researchers want to quickly work with various police forces in the country, before really starting the simulations in March 2017.