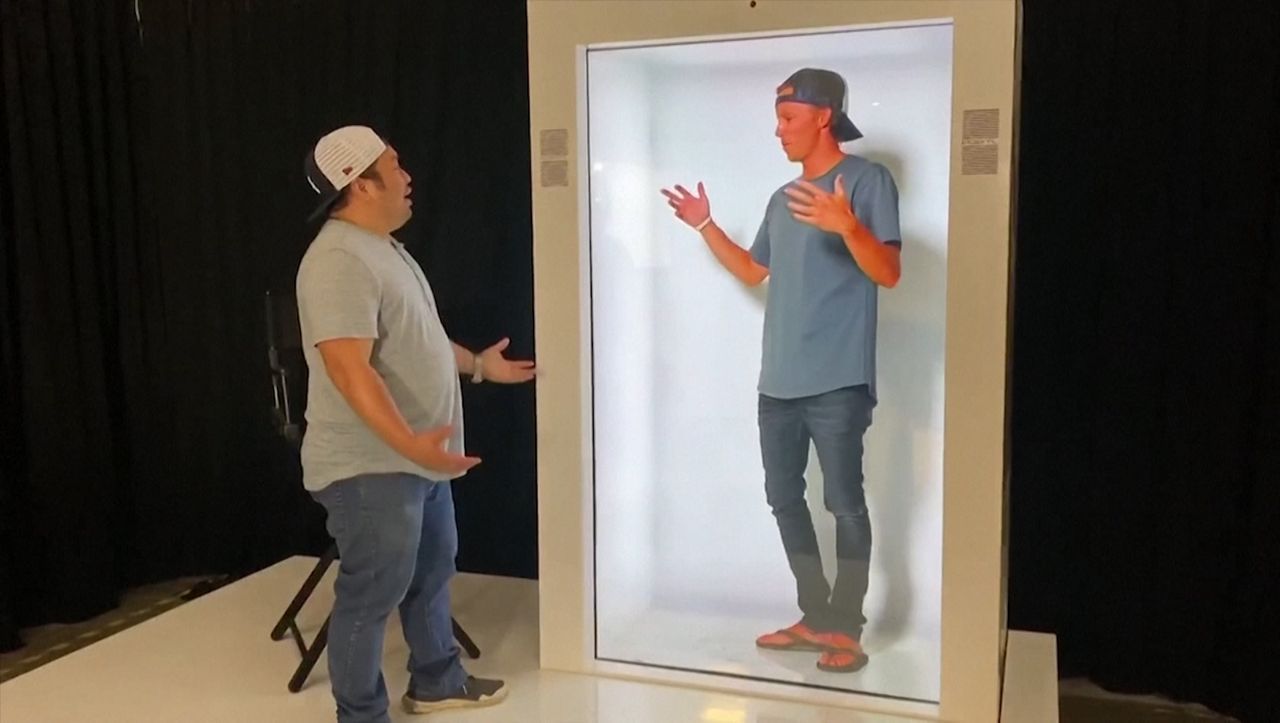 Very remote and quite as
No more desire on Zoom or Skype video conferencing? Maybe this is the Alternative: friends or work colleagues in life-size to the living room to get. The company "Portl" from Los Angeles manufactures devices, the real-life holograms, mapping, which in real time can communicate. How to do this, said David Nussbaum, the founder of the company.
David Nussbaum, CEO of Portl
"To the left and to the right of my head-in stereo speakers so that the sound, when I speak, it sounds like it came directly out of my face. Above my head is a camera, the audience sees, before I will beam is located. In real time I can beam down with me everywhere. This allows me to listen to the audience, I will beamed, to see and to interact with him."
With the help of artificial intelligence, self-interactions should be recorded holograms of historical figures or deceased Relatives made possible.
First and foremost, the devices are to be used for Events, museums or shopping malls. In the long term, even private users but will be targeted.
David Nussbaum, CEO of Portl
"We want to give people the opportunity to beam from your own Smartphones. Therefore, it is just developed an App that works as a Studio. Filter with shadows, reflections, background environments, different colors, size modifications to be installed. Then you can use your own mobile service, to beam in each hologram Portal."
The prices for the phone booth is a great machine starting at $ 60,000. For the time being only slightly top earners.