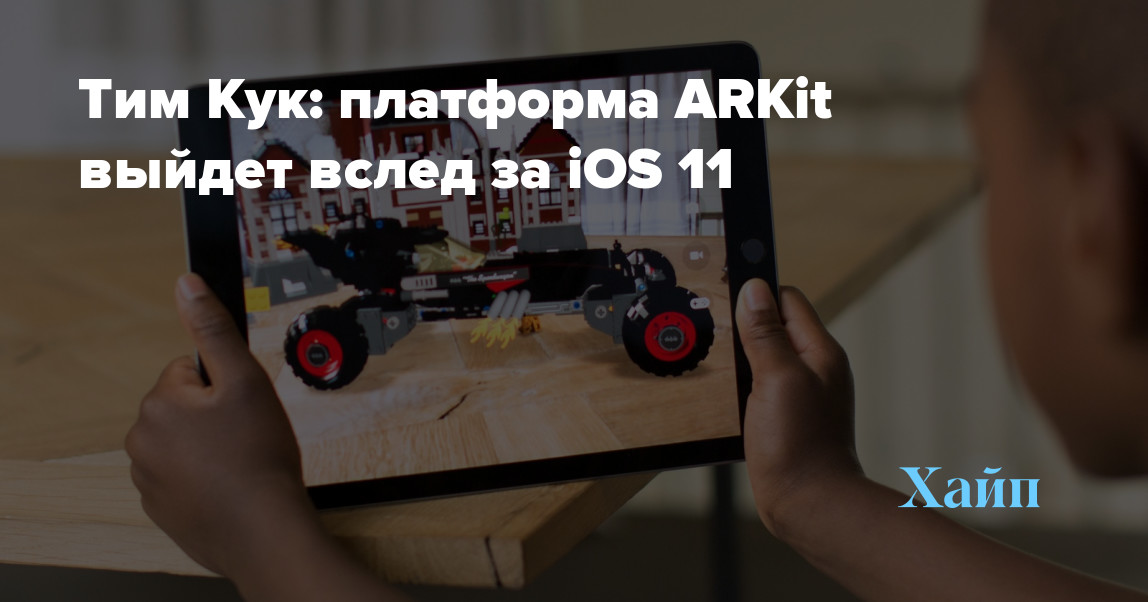 Tim Cook: ARKit platform will be released after iOS 11
During the announcement of the financial results for the 3rd quarter of 2017, Tim Cook was asked to talk about the ARKit platform for additional reality. Cook once again shared his worries, saying that the platform should be released after the announcement of iOS 11. Cook spoke not only about the entertainment side of AR, but also its practical application, for example, in interior design.
AR is everywhere now, not just in games, so ARKit is waiting for a great success — " Cook said.
In addition, Cook plans to apply its platform to small businesses.
I think that AR has great prospects. But we still have a lot to do. I think that there will be a large number of customers, everyone will interpret the platform's capabilities in their own way, but in the end AR will be firmly entrenched in our lives, " Tim Cook.
In an interview with CNBC, Cook said that, in his opinion, the iPhone will soon become the device with which AR will be publicly available.
Smartphones are becoming more important for people, as they play an important role in their lives, and this trend will continue. And with technologies like AR, a smartphone will become an indispensable thing at all — " Cook told Josh Lipton (CNBC).
After the launch of iOS 11 this fall, it should become the largest AR platform in the world thanks to the widespread adoption of the iPhone and iPad. Specialists are already developing a huge set of applications and games based on ARKit, which will become available this fall.
Source: Macrumors.com