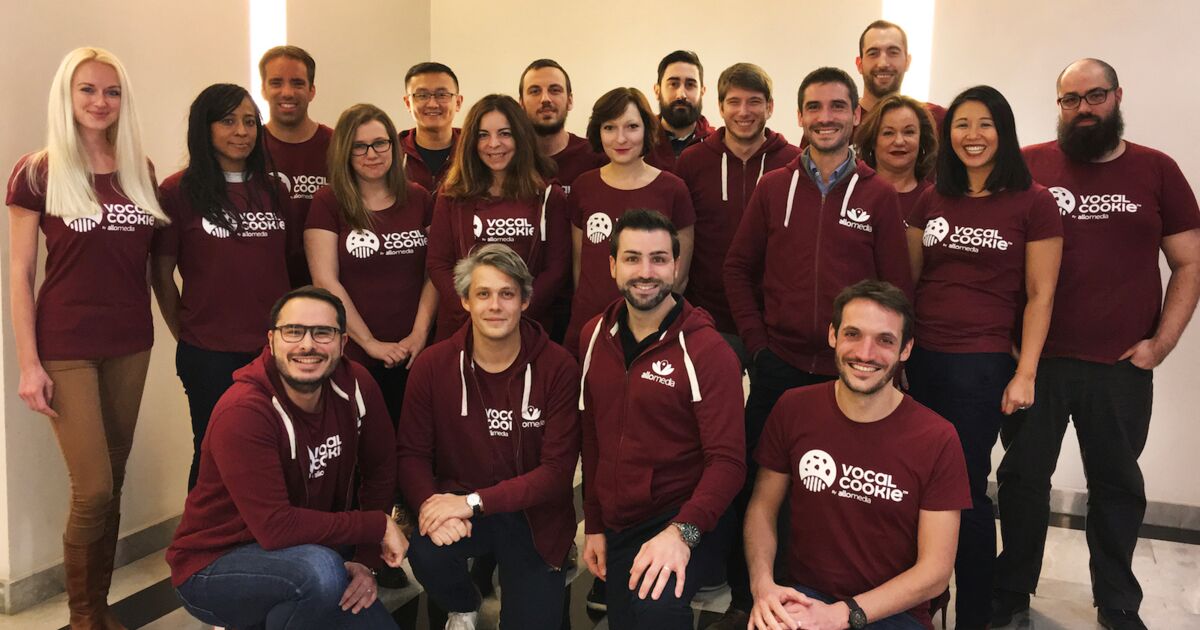 This startup has a 'unique' technology to understand why you found an irritating conversation with a brand
The company Allo-Media, which uses voice recognition to transcribe in real time the telephone conversations between customers and brands, announces a fundraising of 8 million euros.
Red River West, the financial vehicle of François Pinault's Artemis holding company, is leading this round, accompanied by Serena Capital.
The Covea Group (MAAF, MMA and GMF), Groupama, Allianz, SPB, Engie, Butagaz, Voyages-SNCF.com , Private Travel, Lodging, PSA are among its customers.
All of them use Allo-Media's proprietary technology – the voice cookie – in particular to try to catch up with you when you hung up after an irritating conversation with one of their customer advisors.
After the call, Allo-Media is thus able to offer brands to target you automatically, using personalized advertising banners for example, based on the need you have expressed on the phone.
To do this, just like the small files that you have on your computer and that track your browsing, Allo-Media has a technology that is able to link the call to the customer journey, analyze it in real time and merge the data with those that the company holds about you.
"It is rather a marker of conversations, on commercial data, never sensitive or private," says Romain Sambarino, founder and CEO of Allo-Media, interviewed by Business Insider France.
"Speech recognition technology allows us to transcribe the content of the conversation in real time, as if we were turning it into text. This is more difficult than the analysis of SMS or a voice assistant because we are in an environment with noise, lower acoustic quality. We are unique on the market."
This is a major issue for brands. According to the company, which cites the en-contact website, 270 billion calls are made to brands every year, but 90% of the information exchanged orally in this way is lost.
It took three years of development to develop this technology with doctors specializing in artificial intelligence, automatic speech recognition and language science from the Computer Laboratory of the University of Maine (LIUM).
Allo-Media (22 employees) aims to accelerate its international development within a year, especially in the United States, and plans to double its workforce.
The company had already raised 3.5 million euros from investment funds and business angels such as Kima Ventures, VisVires Capital, Philippe
Varin (president of Areva), Frédéric de Belloy (president of Oxya) or Nicolas Dufourcq (bpifrance).