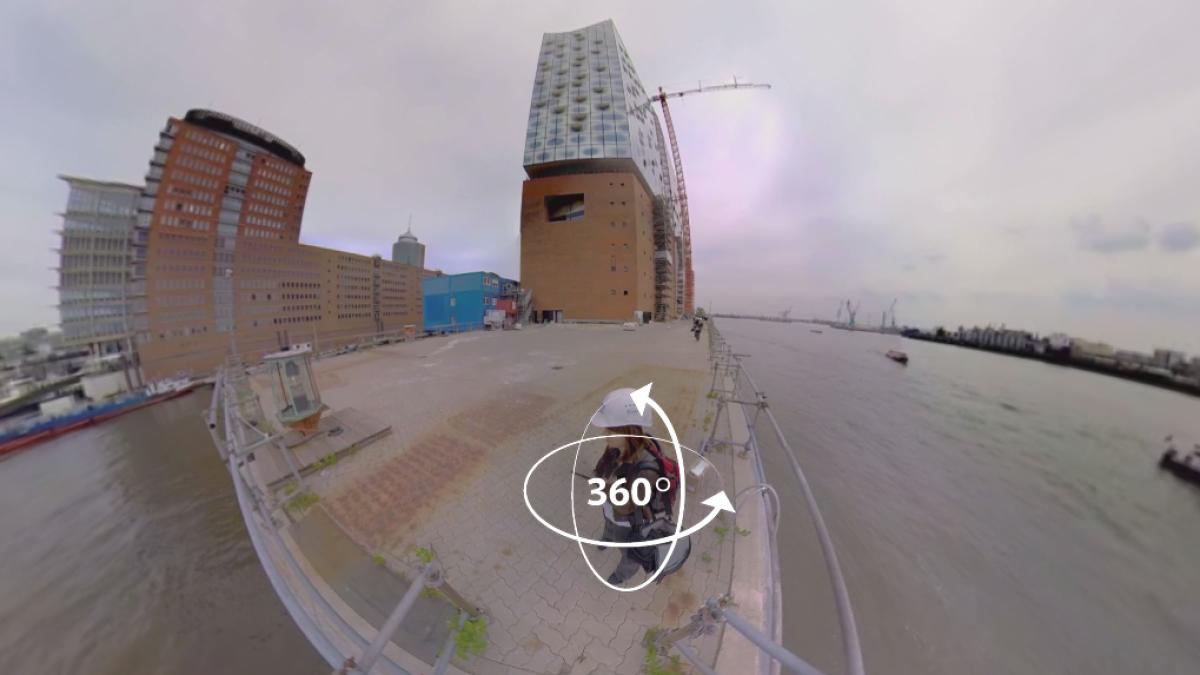 This is what it looks like on the Elbphilharmonie construction site
Published on 08.07.2015
Maybe it still jerks sometimes, or the slow Internet connection does not allow all the brilliance. But at this moment they are in the midst of the video revolution: virtual reality. It will shape the Internet, cinema and also computer games in the coming years. We at" Welt " are also experimenting with virtual reality in journalism. As the first major news site in Germany, we publish self-shot 360 ° videos.
Here our video reporter Susanne Dickel walked with the 360 ° camera over the plaza of the Elbphilharmonie. In the video you can decide for yourself where to look. Further recordings, for example from the Queen's Suite in the Adlon or from Christopher Street Day in Berlin, can be found on our theme page.
On the smartphone and tablet: lifting, lowering, turning
Youtube also plays 360 ° videos. You can access the video as usual with your smartphone or tablet. You can control the viewing direction either by swiping on the touch screen or by raising, lowering and turning the device around. In addition, all our 360°videos are collected on Youtube in a playlist.
Alternatively, you can also use the free app "Kolor Eyes" from the French virtual reality company Kolor (Android, iOS). In it you will find this and other 360°shots in the account of the "world". You control the viewing direction just as you do with Youtube.
On the computer: looking around with a mouse
For desktop videos, we use Kolor's video player. Simply navigate with the mouse or with the directional arrows on the keyboard. The manufacturer of our player recommends using the browser "Chrome" from Google for this.
With VR glasses: perfect virtual reality
If you even have virtual reality glasses, select the "Glasses" icon. If you then play the video and put it in your glasses, you will experience the walk across the Charles Bridge in a particularly authentic way – as if you were in the middle of it yourself. You can also build such glasses yourself from cardboard, here you will find instructions.
If you still have a problem here and there: With us, it did the same in some browsers. The technique is still in its infancy. But we'll stick to it. And you can help us improve the experience. Feel free to share your experience with us in the comments section below.