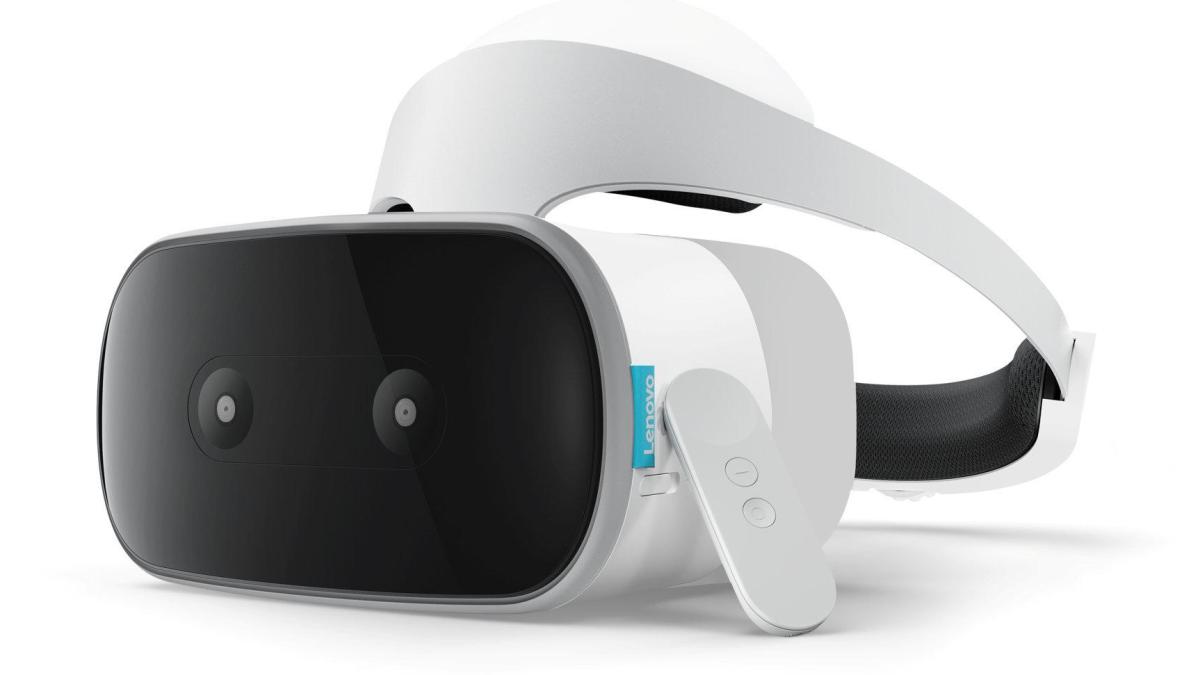 These glasses should bring the breakthrough for virtual reality
Published on 09.01.2018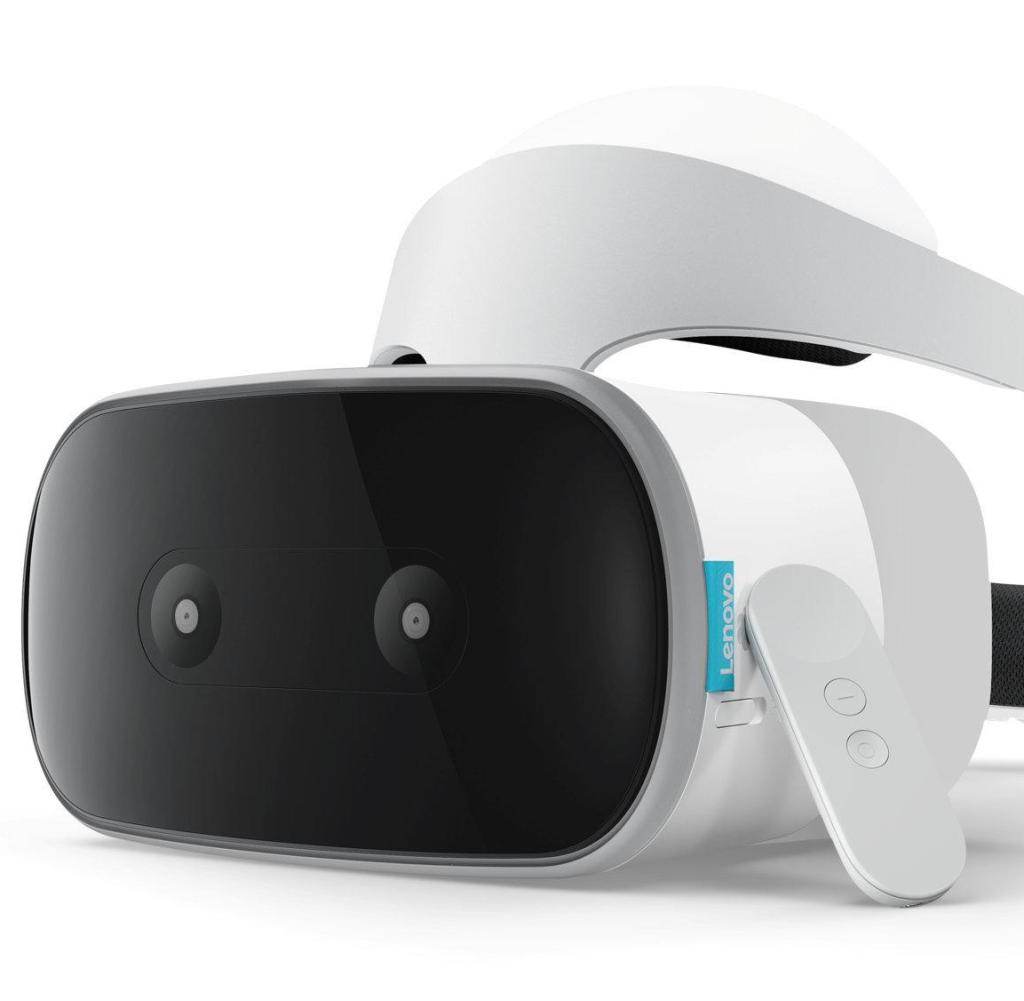 With a new type of glasses, the tech industry wants to accelerate the development of virtual reality. At the Consumer Electronics Show (CES) in Las Vegas, Lenovo has now presented the first glasses for Google's Daydream platform that works without a smartphone.
Until now, a smartphone had to be inserted into such Daydream glasses, on which the applications then ran. Users then looked through two magnifiers at the smartphone screen. Lenovo's Mirage Solo has already installed the display. There is also a processor in the glasses.
So far, the spread of VR glasses is rather restrained. Basically, there were only two concepts. On the one hand, there were the glasses into which a smartphone had to be pushed. Samsung offers such glasses with its Gear VR, which the Korean group had developed in cooperation with the Facebook subsidiary Oculus. Google also had such glasses, which there was called Daydream View.
Read also
On the other hand, for more demanding users, there are glasses that only work in conjunction with a powerful computer or the Playstation 4. Vendors include Oculus, HTC with its Vive glasses, and Sony with its Playstation VR. Since October, Microsoft has also made its computer operating system Windows VR-capable. Several partners also offer glasses for this purpose.
Tracking is a sticking point
While the Daydream View and Gear VR only cost about 100 euros, the other glasses are significantly more expensive with several hundred euros. In addition, they must be connected to a computer or Playstation via a cable. But they offer a much sharper picture. In addition, users of the HTC Vive and Oculus can also move around the room thanks to additional cameras or sensors, which in turn translates into virtual reality. The glasses of the Microsoft partners master the tracking of the user in the room via cameras that are built into the glasses. This makes the experience more realistic.
Lenovo's new Mirage Solo also tracks the user's position through a technology that Google calls WorldSense. Users can move around the virtual world by ducking or turning. Google had already presented the concept of these glasses last year. With a high degree of probability, there will be more manufacturers.
Google's VR platform, Daydream, currently has just over 250 applications, including Google apps like Street View and YouTube VR with several hundred thousand 360-degree videos. However, the applications available so far do not fully support the functions of the Mirage Solo. Developers now have to add more so that games and apps also use tracking.
Still, the demand is
Facebook has also announced VR glasses called Oculus Go, which work without a computer and smartphone. The concept is similar to the Mirage Solo. "We think this will once again draw more people to virtual reality," Hugo Barra, head of VR at Facebook subsidiary Oculus, said at CES.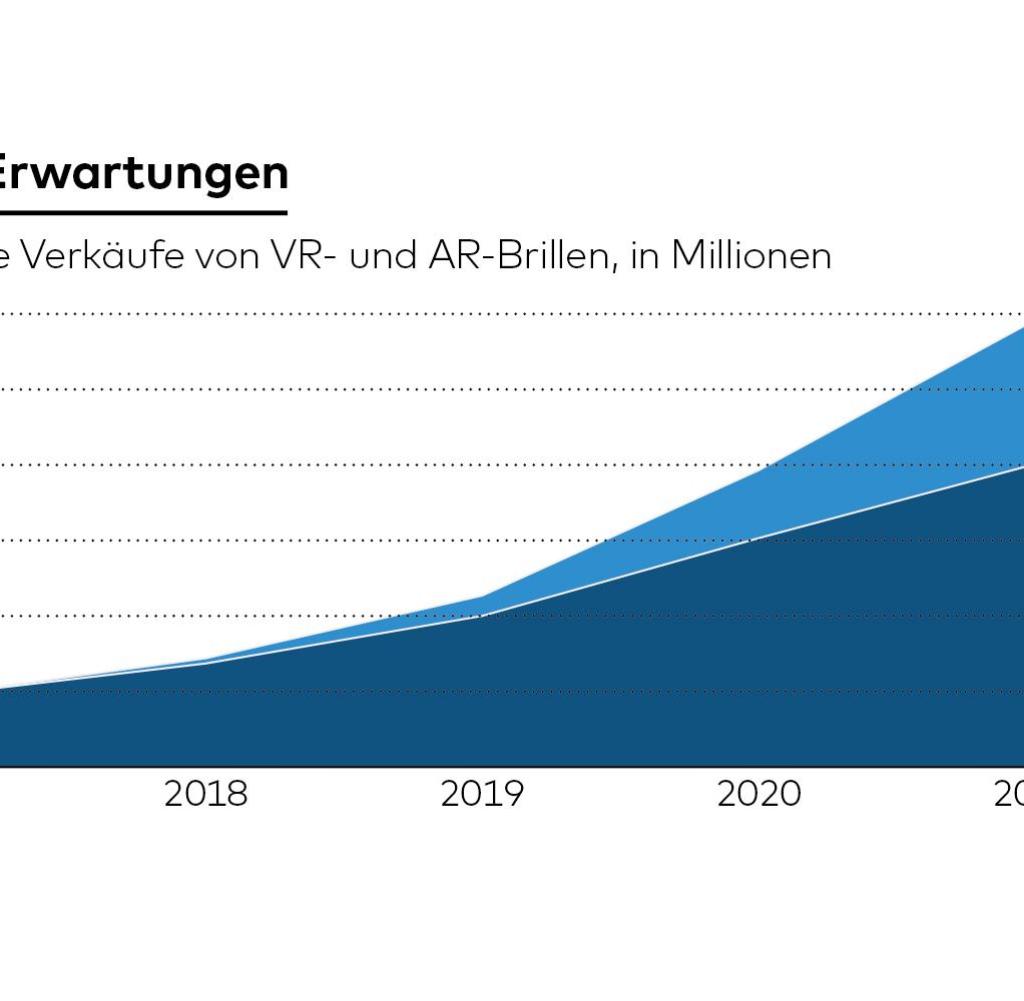 The glasses should come from 200 dollars on the market in the coming weeks. Oculus is built by the Chinese manufacturer Xiaomi, which wants to introduce its own version called Mi VR Standalone in China.
The demand for VR glasses is still subdued. Market researcher IDC estimates that about 3.4 million VR glasses were sold last year, which must be connected to a computer or game console via a cable. With 5,7 million devices, according to the figures, the sales of glasses are slightly larger, which are used together with a smartphone. However, IDC expects to increase sales to 40 million VR glasses in the next four years.