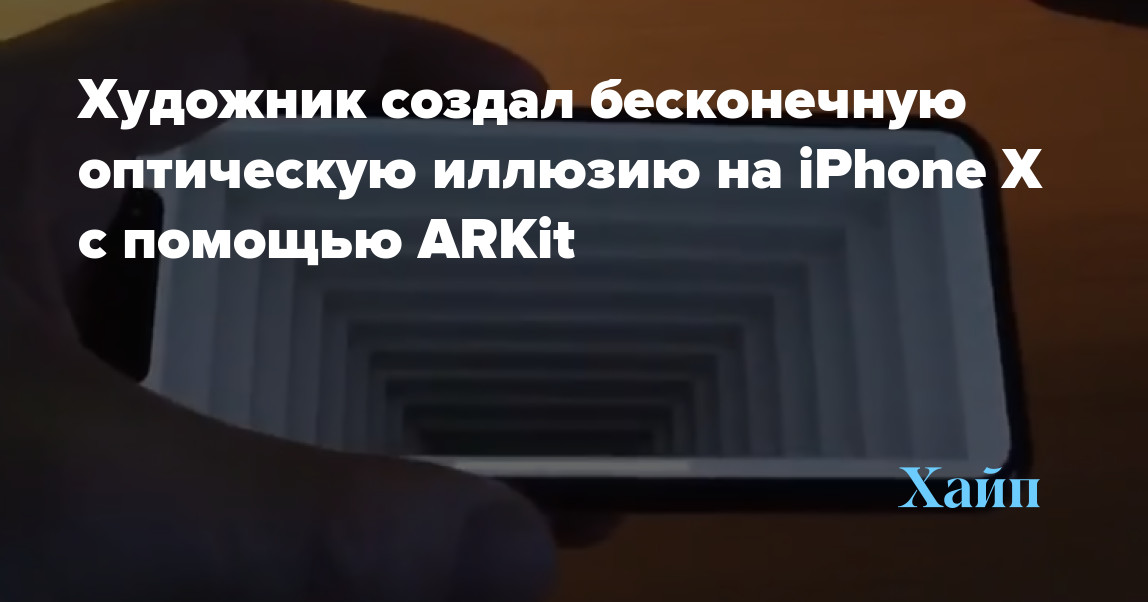 The artist created an endless optical illusion on the iPhone X using ARKit
The iPhone X is known for its facial recognition technology, which Apple is stubbornly implementing instead of the fingerprint unlock method.
The artist Peder Norrby uses this technology to create an optical illusion that fascinates users. You can see on the video, which is posted on Twitter, how the iPhone X creates an infinite space that goes deep into the smartphone.
Portable hole!? 🙀No effects, everything is in the camera. A full entry with the source code is coming soon.
The amazing thing: there was no post-processing, all the effects were captured by the camera as they appeared.
Optical illusion is only possible with iPhone X
By the way, the artist explains how an optical illusion is possible.
Thank you all! Yes, this is done using ARKit face tracking and #madewithunity. I am currently working on some detailed explanations, mainly this is an asymmetric truncated camera/off-axis projection. The application is in the review.
Everyone can try to repeat this trick on their own. All you need is an iPhone X with Face ID and a free artist app "The Parallax View". It will be released along with the source code so that every coder can get an idea of how it works.
Source: Businessinsider.de