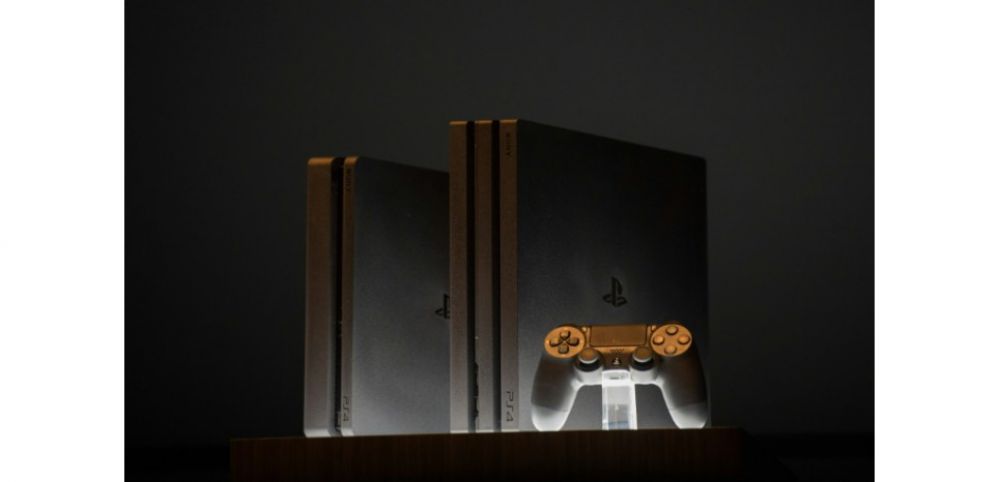 Sony launches two new models of the Playstation 4 including a high-end
New York (AFP) – Sony presented Wednesday in New York two new models of its Playstation 4 console (PS4) including a high-end model adapted to ultra high definition television (4K) in the hope of maintaining its lead over Microsoft and its Xbox.
Dubbed "PS4 Pro", the first version is announced more powerful with better graphics quality because it is suitable for ultra high definition TV screens. The memory has been boosted to offer better bandwidth which is intended to allow developers to offer more powerful games.
High – end version of the PS4, it will embed the virtual reality headset PlayStation VR and will offer the same online services as the classic PS4 including the streaming service recently launched by Sony.
The second model is more compact, thinner and less energy-intensive, the PS4 Slim. It will be launched on September 15 at a price of 299 euros, while the PS4 Pro will be sold from November 10 at a price of 399 euros. The classic PS4 is currently sold at 350 euros.
With these two new models, Sony hopes to achieve two goals: to expand its audience (PS4 Slim) while retaining hardcore gamers (PS4 pro).
The Japanese group also stressed Wednesday that it will perform a system update for all existing PS4.
To reassure the "fans" of the Playstation 4, Sony invited the publishers of popular video games to share the poster with him.
Activision has thus assured that the game "Call of Duty Infinite Warfare", expected on November 4, will be exploitable on the PS4 Pro from its launch.
Ditto for Electronic Arts which presented the first images on PS4 Pro of the highly anticipated game "Mass Effect: Andromeda" whose release date still remains secret.
This demonstration is a response to Microsoft which had presented last June an updated version of its Xbox One, the Xbox One S, and an ambitious console project of the future dubbed "Project Scorpio".
Since its launch in 2013, the PS4 has sold more than 40 million units worldwide, according to Sony, ahead of Microsoft (20 million Xbox One) and Nintendo (13 million Wii U). This leadership in the console war has boosted the share of games in Sony's profits: these account for almost a quarter of profits.