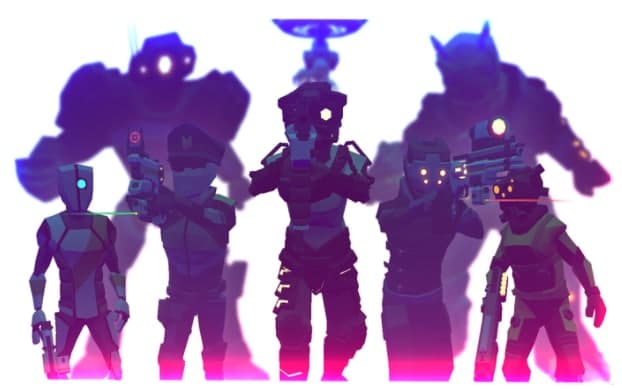 Sci-fi VR shooter will turn your hands into laser guns
Rogue Ascent VR is available for free on Meta Quest and Meta Quest 2 headsets via SideQuest.
Rogue Ascent VR is a killer VR shooter that uses hand tracking technology to immerse you in a sci-fi adventure where you work your way through many action-packed levels with your bare hands.
The Clique Games team has released many games with hand tracking, the new shooter repeats the movements even better and conveys the effect of presence. To get access to the weapon, it is enough to raise your hands up and make the classic "fingers-guns" gesture.
The Rogue Ascent VR game has developed a special control system with the help of hands, including automatic firing and homing projectiles. There are other interesting weapon controls that you will have to master with your hands, you will learn all this after playing the game)
The player defends himself from enemy shots with a shield when the tension becomes very strong. To activate the shield, simply hold your fists in front of your face, as if blocking a blow. This digital shield will block and reflect any projectile flying in your direction. Keep in mind that the shield becomes weaker the longer you use it.
The game also has many other controls unrelated to combat. You can stretch out your hands to open a portal that can be used to teleport through the room.  Swipe your hands over touch sensors to open doors, and much more.
A simple twist of the wrist brings up a menu where you can navigate using a tangential motion with the other hand. In the menu you can access weapons, ammunition or options that will help you complete the level.
The gameplay of Rogue Ascent VR is pure fun. Neon visual effects are mesmerizing, and the plot complements a brighter impression. A stunning soundtrack turns the game into a non-stop action, and killer sound effects allow you not to shout "pee-pee!" every time you shoot a weapon.
Currently, Rogue Ascent VR can be purchased through SideQuest or on the Clique Games website.