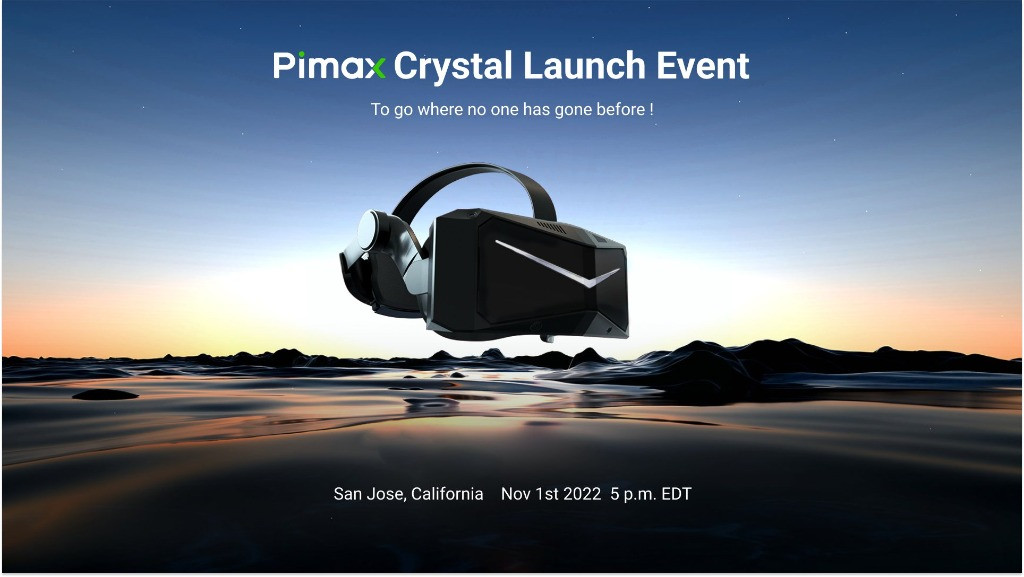 Pimax Crystal will cost $1,599, 300 less than announced
The first of the two Pimax November events was dedicated to the launch of Pimax Crystal, without specifying the date on which they will start selling and shipping it, which in principle will be this month and only for China. What they did say is that this first VR viewer 3.0. Reality Series has reduced its price by $300 and will cost 1.599 $ instead of the $1,899 previously planned. If we also already own a previous Pimax model, there is an extra discount of 100 dollars.
Reservations have been opened on their website, there is a limit of 2 viewers per buyer.
Features of Pimax Crystal
Hybrid Viewer: PC VR and All-In-One with Snapdragon XR2
Display Port 1.4 with DSC
6,000mAh battery, hot-swappable, on the back
Touch type controls
Aspherical glass lenses, neither Fresnel nor Pancake
2 sets of interchangeable lenses: 35 PPD set for 140 diagonal FOV and 42 PDD for more clarity, but less FOV
Eye tracking
IPD Automatic from 57 to 71, or manual
Facial tracking
Lighter visor thanks to the use of new materials and structural improvements
Matte black front panel
Rear adjustment wheel
G2 Index/Reverb type audio with support for DTS and spatial audio
HDR effect with local dimming technology: better contrast, brighter colors, deeper blacks
Wifi 6E
WiGig: transmitter module in frequency of 60 Ghz at a distance of between 5 and 8 meters from the PC without latency or loss of frames
At that price of $1,599 the viewfinder, cables, controls and the two sets of lenses are included, which can be easily placed using a system of magnets, or by screwing one of them for a better fixation if we are sure which one we are going to use most of the time. It will also be easy to switch from PC VR mode to standalone mode, it will be done by pressing a button.
Pimax recalled at the event that this viewer will have two fronts, one for mixed reality with 32-megapixel CMOS sensors and another designed for tracking using Lighthouse base stations. In addition, he has shown an image of Pimax Power Station, a PC with which to take full advantage of its viewers.
Finally, he recalled that they are finalizing the development of Pimax 12k QLED, visor whose components are similar to those of Pimax Crystal. The event will be held on November 9 Pimax Frontier 2022, equivalent to the Meta Connect, in which the company will expand more information about the Reality Series viewers that we already know and will announce a new device of what they call the VR 3.0.