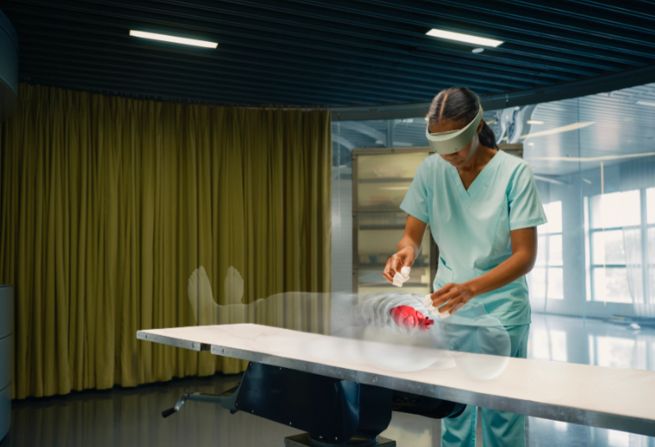 Meta metawersum Europe campaign
Metawersum is an idea that has been around for a long time he's an eyesore for the meta corporation, and his boss, Mark Zuckerberg. Now the company has announced in a blog that it is launching a new campaign in Europe to show the potential social and economic impact of Metaverse on science, entertainment and the economy.
Real impact on the world
According to meta, metaverse can bring real benefits that we are just beginning to imagine, such as a surgeon practicing surgery virtually, or students traveling to ancient Rome to study its history.
Newsletter WirtualneMedia.pl in your inbox
According to the announcement, the Metaverse it won't be owned by one company. Meta works with policy makers, experts and industry partners to bring the project to life.
See also: Meta with the first drop in revenue and without a third of the profit. 12%. fewer ads in Europe
"Metaverse will change the way people connect, businesses grow, and creators make a living, delivering better social experiences than anything that exists online today," the post said. – Our new campaign "the impact will be real" will be carried out in many European countries. and it will give people a first look at what those benefits might be. For example, in metaverse we will be able to learn in 3D-bringing to life the learning of architecture, history or even basic geometry in a way that boards and flat screens cannot. There are also endless possibilities for training healthcare professionals-from virtual surgical practice to first aid training without exposing them to dangerous situations.
According to Meta, metaverse can also have a real impact on the European digital economy. The white paper prepared for meta by the analysis group estimates that if Metaverse adoption in Europe were to grow in line with mobile technology, it could contribute $ 440 billion to regional GDP after a decade.
"While virtual reality is already present and has a real impact, much of what we foresee for Metaverse is still a decade away and requires collaboration between industries and with experts, scientists, civil society, governments and regulators to achieve the right effect," says meta. "We are starting these talks early and we hope that the campaign will help to initiate further talks and cooperation between industries and experts in Europe and beyond.
See also: The head of Tinder is leaving. The end of dreams about metawersum