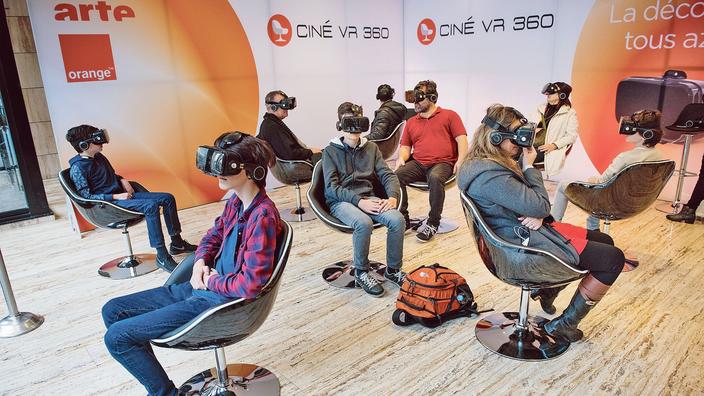 Let the force be with virtual reality
Courses at the Géode and MK2 in Paris, cinemas in the provinces … This form of cinematic narration that allows you to travel without moving and to experience thrills is developing in France.
Behind the bay window, the strange ballet fascinates onlookers. One headset over the eyes and another over the ears, nine people turn on their chairs to look better in the air and to the sides. They are no longer at the Geode but in Antarctica alongside the filmmaker Luc Jacquet. They barely have time to jump from the icebreaker when a shrill sound sounds. Two baby emperor penguins waddle at their feet. Other spaces, other universes: we learn to fly over a Paris invaded by nature.
To twirl like a star dancer on the stage of an opera. We splash in the ocean next to a humpback whale whose eye almost sticks to yours. The sensations are increased tenfold. When, after an hour, you take off the helmets, you really feel like you've traveled or been to the show. We laughed and shivered. The difference with augmented reality where places are also recreated virtually is the double headset. Here, sound is crucial.
All