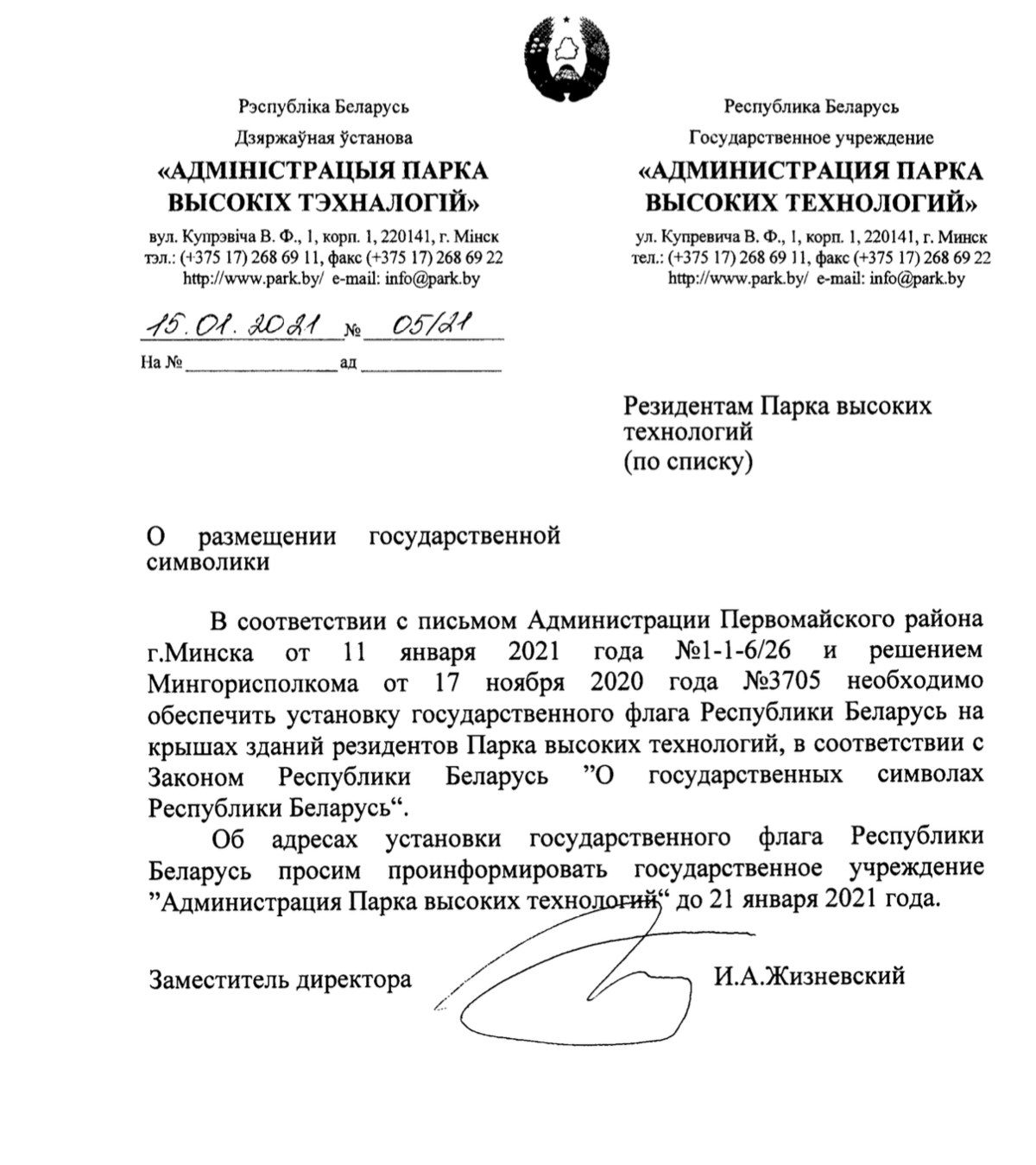 It companies are forced to install national flags on their buildings? (to be completed)
In the editorial office was a document (we check it's authenticity and requested review HTP), from which it follows that it companies of high-tech Park should set the state flags on the buildings of their offices.
Questions that we will try to find answers:
What the letter of the administration of Pervomaisky district, referenced in the document?
Is it possible to publish a list of companies that sent the document?
What is meant by "buildings residents"? For example, should a small it company, which rents the premises in the large business centre to deal with the installation of the flag?
What article of the law "On state symbols of the Republic of Belarus" regulates the measure?
Mandatory this decision?
In what timeframe should it be implemented?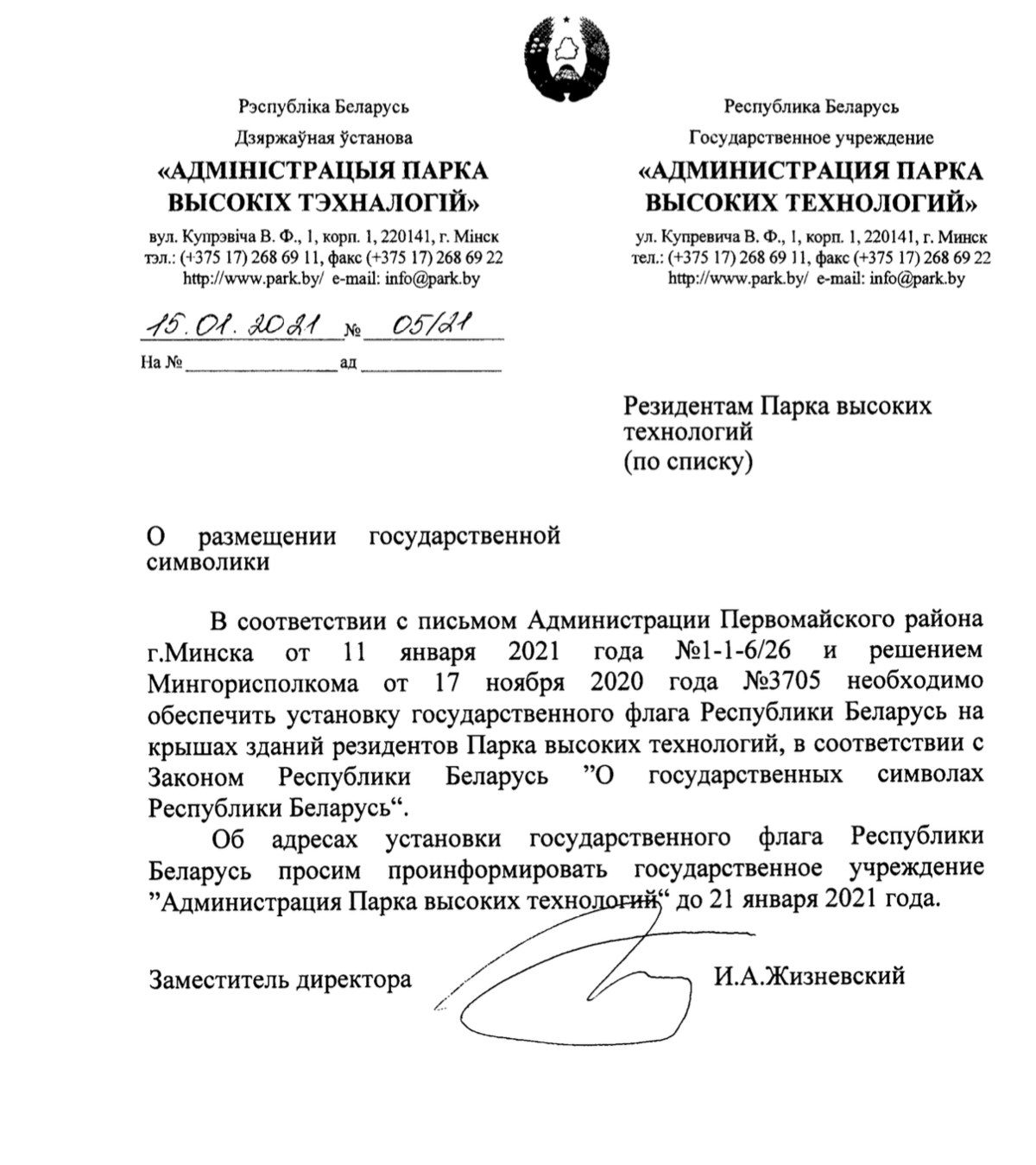 The decision of Minsk city Executive Committee, on which there is a link in the email, approves the plan of additional measures to ensure public order and safety, discipline, restore order on the territory of Minsk. In the list of measures — "Organization of work on promotion and placement of the state symbols". Deadline — "ongoing".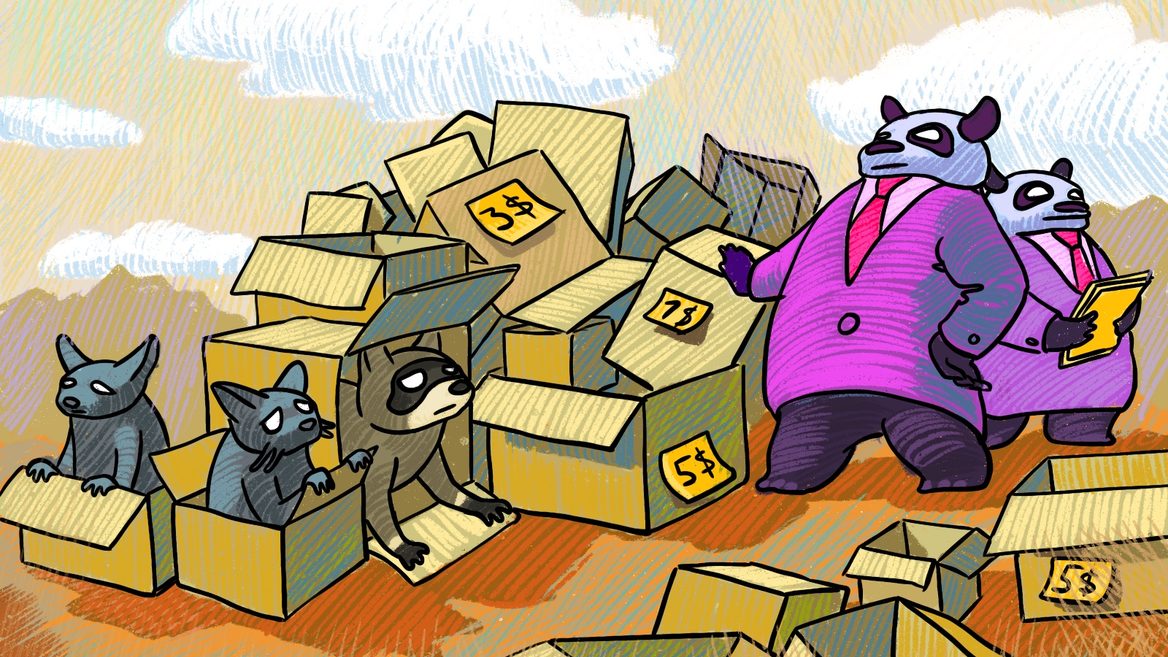 "To raise taxes equal to the loss of your reputation forever." Aleynikov and business on the initiative of the Ministry of Finance On the theme "Raise taxes equal to the loss of your reputation forever." Aleynikov and business on the initiative of the Ministry of Finance