Forget Black Mirror — here are the scenarios of really worrying future tech shocks
Cyberattacks and theft of personal data are among the top 5 most important risks that the world will face in the next ten years, according to the Global Risk Report 2018 published on January 17, 2018 by the World Economic Forum (WEF).
But it is not only WannaCry attacks that threaten modern societies, emphasizes this document in which the WEF also outlines projections of "future shocks" related to technologies.
"We present 10 simulation scenarios, not as predictions, but as sobering cases, to encourage world leaders to assess potential shocks that could quickly and radically disrupt their world," says the WEF.
And the scenarios imagined by the WEF are chilling:
'The "weeds" of artificial intelligence are proliferating and stifling internet performance'
REUTERS/Steve Marcus
What if the real danger of artificial intelligence came from low-end algorithms that were slowly choking the internet, thus slowing down the distribution of many services that depend on the network like connected objects?
"Algorithms are already proliferating. As we become more and more sophisticated — and as we rely more and more on code that writes code — exponential growth becomes more likely. The problem with the commons is that we often let chronic problems with scattered responsibilities flourish. Like plastic in the oceans."So imagine if such digital crazy herbs were cultivated purposefully by criminal minds or as cyberwar weapons.
Remedy: Develop standards, regulations and structures to govern artificial intelligence.
'AI-driven drones are pushing illegal fishing to new levels… even less sustainable'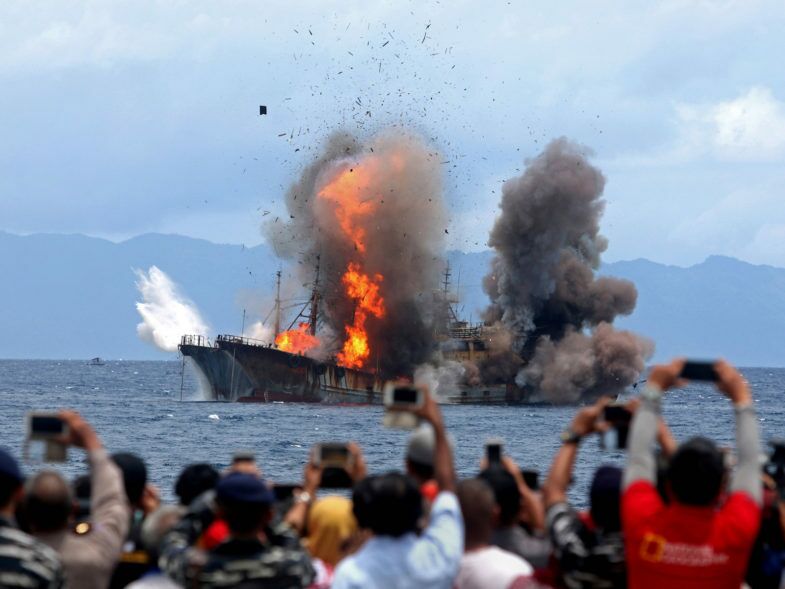 AP Photo/Izaac Mulyawan/via REUTERS
"A third of the fish consumed today in the world is already caught illegally. AI and drone technologies are becoming more widespread. Add in the automation of illegal fishing and the impact on fish stocks could be devastating."In such a scenario, the WEF envisages cascading collapses of marine ecosystems and communities that depend on fishing for a living, upheavals in the agri-food sector, or even military tensions if maritime borders were violated.
Remedy: New international norms and institutions to protect the common good and prevent the "destructive deployment of emerging technologies."
'Bioengineering and cognition-enhancing drugs are widening the gap between the haves and have-nots'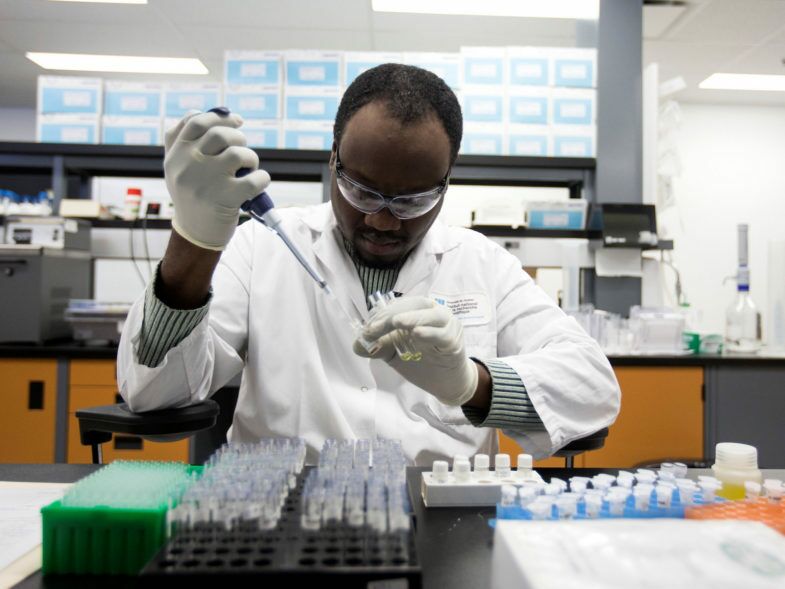 REUTERS/Christinne Muschi
In the more or less near future, one could choose to ingest drugs that improve human performance, in particular to guarantee a certain social status. "It would be impossible to track the ingestion [de produits], and even if bans were put in place, black market channels would inevitably appear," assumes the WEF. "If the price is high and the profits are substantial, it would further deepen inequality. This could generate social instability and conflicts between those who own and those who have nothing". There would also be a risk of amplifying "productivity disparities" between countries, developing an "increase tourism" or triggering massive health crises.
Remedy: Working today to reduce inequalities could limit the attractiveness of consuming these products in the future; regulate emerging technologies for increasing human capabilities. And if their merits were to be proved, the role of the regulator should be to ensure universal access.
'Conflicts between states escalate unpredictably in the absence of cyberwar rules'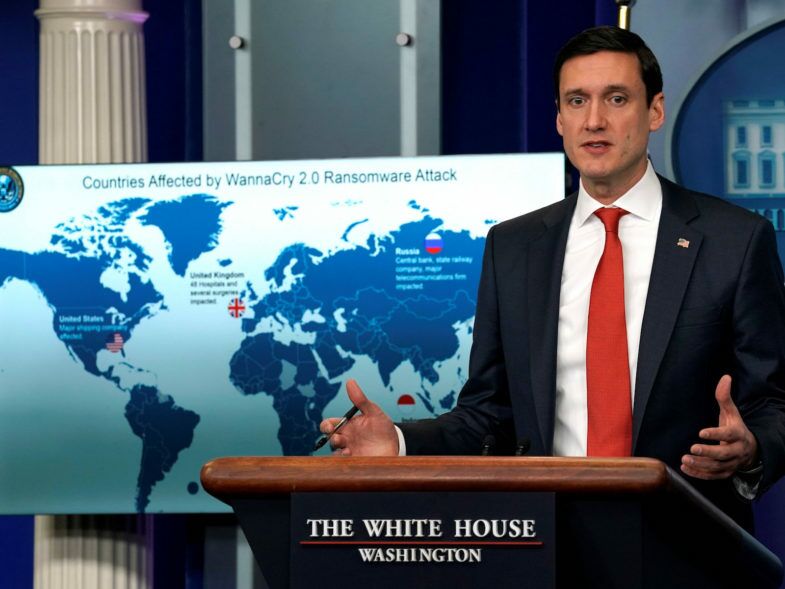 REUTERS/Kevin Lamarque
Governments are already often suspected of being behind some of the most powerful cyberattacks. But it's nothing. "Imagine a country whose critical infrastructure has been hit by a cyber attack, causing the disruption of vital services and loss of life — the demand for retaliation would rise rapidly, potentially triggering an escalation of chain reactions," the WEF warns.
Remedy: To develop a set of norms and conventions similar to conventional warfare for cyberwarfare – transparency agreements, non-proliferation and proportionality, categorization of prohibited digital weapons as for chemical and bio-religious weapons – in order to limit the risk that conflicts will "erupt by mistake".
'Cyber attacks, protectionism and regulatory differences are leading to the Balkanization of the Internet'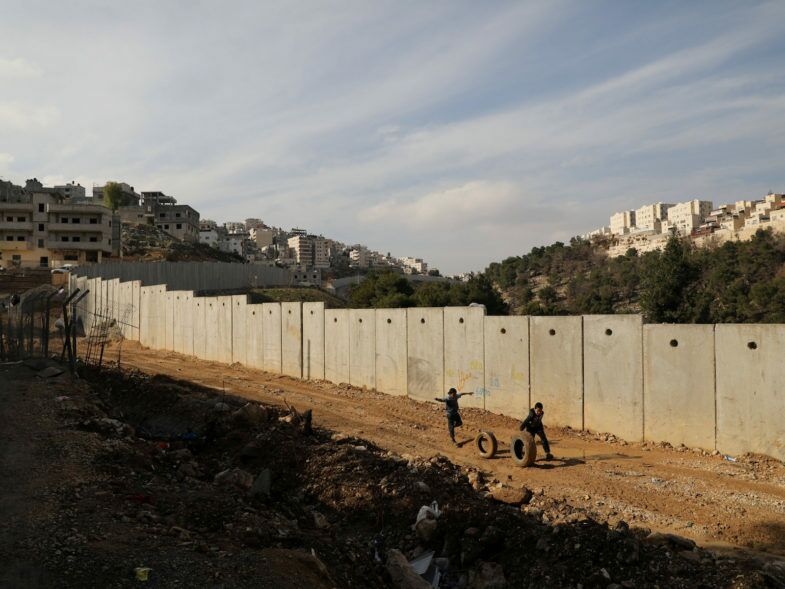 REUTERS/Ammar Awad
It might not be AOL or Facebook that we should fear the advent of a fenced-in internet made of "walled gardens" but governments. To resist cyberattacks, through economic protectionism or regulatory divergence, to censor and suppress, or to regain power over superpowered multinationals: there are many reasons for governments to want to build walls on the Internet. "A fragmentation of the Internet would involve, among other things, a technical interruption of Internet functions or barriers to content or transactions," observes the WEF. Consequence: we would seek to circumvent them in an illegal way, innovation would slow down or its trajectory would change. "Human rights violations are likely to increase as international observation recedes."
Remedy: More dialogue between governments and tech groups would be beneficial to "ensure that internet-based technologies develop in a sustainable political context around shared values and agreement on responsibilities."