"Everyone chooses a place where he is comfortable and safe." CEO of U.S. recruiting
Bill Georgian — Belarusian American in the third generation. His ancestors moved to the States from Kobrin, and after a time he returned to their historical homeland, to open a service company 1PT. Summer 20, the vector is expanded: now 1PT will work on its own product portfolio of slot games and content development for online and on-ground distributors.
dev.by talked to bill about the move, the decision to start a business in Belarus, local developers, and also asked who the businessman is looking for in a new team.
— I started working as a developer right after graduating from University with a degree in "Software engineering mathematics". Responded to the position of Junior software engineer at Scientific Games and worked there for over 20 years. Ten in management, the last five as technical Director in London.
Worked on everything from sweepstakes to lotteries, gaming machines and systems accounting, systems fixing players and printed products (scratch tickets). Many of these products and systems are still being used. During my career I have helped Scientific Games to come out on billions of dollars in turnover. And then I realized that he was ready to do something.
Co-founder and chief operating officer of the company (and my wife) Lena — originally from Belarus. That is why we started to think in this direction. And in Belarus found that my ancestors three generations ago, moved to the United States from Kobrin! When a couple of years ago 1PT opened an office in Brest, it was symbolic. In addition to the roots, attracted by the favorable tax environment offered by the OEM, and access to highly skilled engineers, but also to the infrastructure that has sprung up around it-cluster.
Before the current crisis, Belarus was considered as a site for development, and it is a shame to see that reputation is crumbling. Here is ripe for real talent, which is enough to be at the forefront of the it world. But only if the country can save them.
— 1PT is a company that provides development services for different industries, from lotteries to online learning. Two languages in which we have become particularly experienced PHP and C++.
In 2014, we launched our own game Studio. The team has developed dozens of games for such major gaming companies like IGT and Inspired. One of our games, which we did for IGT, became this year the second most popular in the UK.
We had a portfolio of products (including Game Engine, created from scratch a specialized engine for the development of slot games), knowledge and experience. Because opening your own food company was a matter of time. In the summer we registered Spinberry, which will make games for sale street vendors directly online. We have already signed an agreement with Ladbrokes, the popular bookie in the UK.
The task for the next three years — to make 12 games. To this end, we found a first-class game designer from the UK and greatly expanding the team in Belarus and Estonia. The Belarusian team will be headed by Vadim Radyno who works with us since the beginning of the Studio.
Vadim Radyno My experience of developing for about 8 years. 6 of them work in the gaming industry.
Who are looking for a team? Tell us also more about the roles of future colleagues.
The team will consist of developers, testers, mathematicians, game designers, artists, composer, project Manager. Tasks for each of the team members are obvious:
developers — writing code and tests, bug fixing, code review, architecture design, performance optimization, mentoring less experienced colleagues;
testers — finding bugs both on simulators and on real slot machines, namely: inappropriate behavior game requirements game design, find artifacts, writing bug reports and test cases;
mathematics — the development of algorithms for the generation and distribution of the symbols in the slot game subject to specified statistical requirements. Optimization of the internal system simulations games, training and reporting to provide when you register games regulationi;
game designer — creating the rules and content of the game;
artists — creating UI elements and effects that make the game attractive;
composer — create sound effects and background music;
project Manager — setting goals and prioritizing, coordination of team work.
We are currently looking for 2 Senior C++ developers (1 of them will be the team lead), 2 Middle developers, C++, game logic, 2D artist and project Manager.
Bill, what is your impression of Belarusian developers?
— They are diligent, persistent. If the development process was compared with marathon, the Belarusian developer all the time would show steady pace, without jerks and delays. Belarusians often called amercom. I think this feature is really nice for the developer.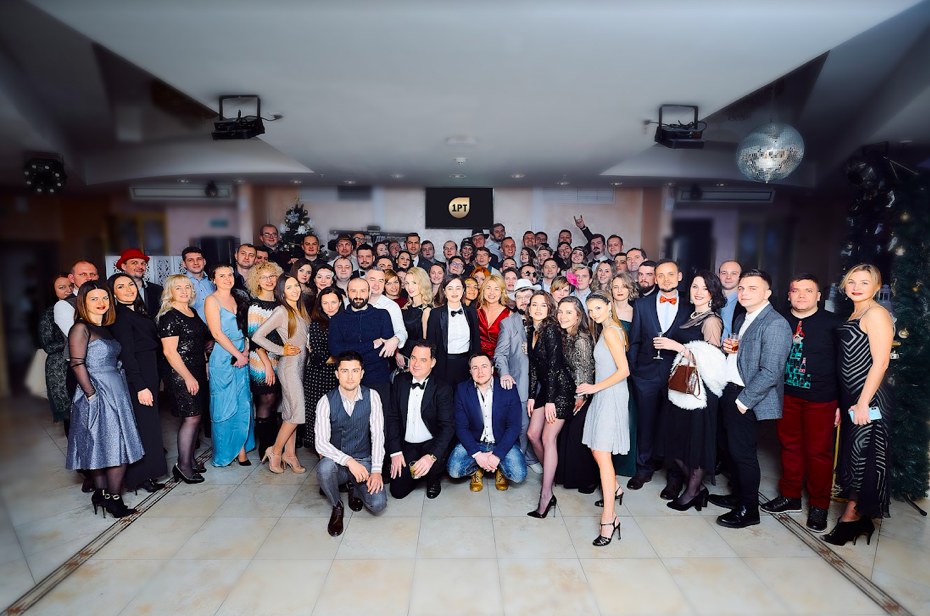 — Will there be (or already is) the team has the opportunity to relacionats?
— Have the opportunity to move to Estonia. We are working there since 2013.
Some of our staff already planning relocate in January–February 2021. Also at this time opening an office in Ukraine.
— That is, working remotely is not a problem?
The pandemic has shown that you can work anywhere. Each team member can choose the place where he was comfortable and safe.
— In General, the coronavirus has affected the work of the company/team?
The outbreak of the pandemic was unprecedented and therefore has led to great uncertainty. We have implemented remote work early, so we were not afraid of the possible situation where all might get sick at the same time. We still have staff working in the office and from home. But team meetings now take place only virtually. Some of the team from time to time get together for lunch, but most of the activities are online. We met with a psychologist who taught us how to cope with stress, and also participated in the training on reducing our dependence on digital devices. It's a new world, and we learn to adapt to it.