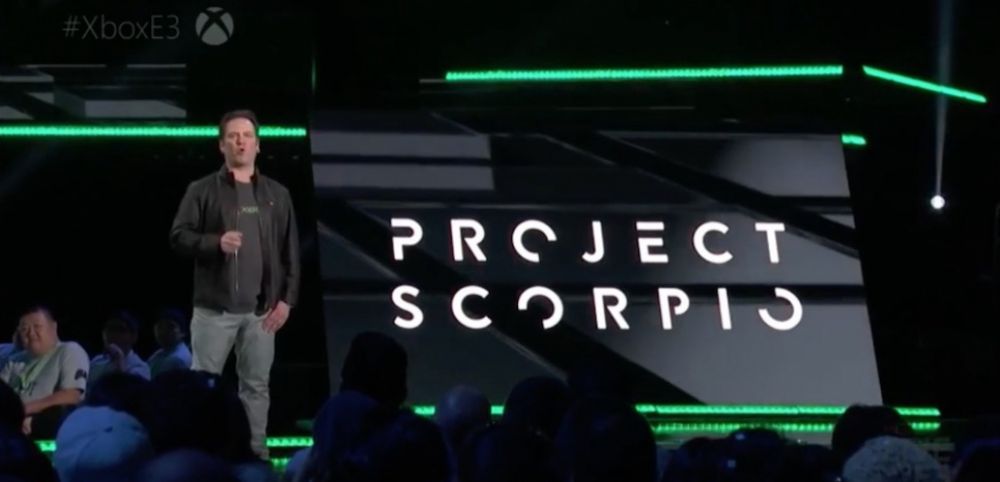 E3 2016: Microsoft timidly launches its video games in VR
SCORPIO PROJECT. The name is probably provisional, but the successor of the Xbox One has been christened for the moment Project Scorpio. This is what has just been announced at the E3 (Electronic Entertainment Expo) in Los Angeles, the international exhibition on video games, attended by Sciences et Avenir. It is rare for a manufacturer to reveal so much and so early on a new console, but this was done "in the interests of transparency to gamers," according to Phil Spencer, the head of Xbox operations. And this one to add that the day of its release, this new console will be the most powerful on the market. It is therefore a supercharged device that promises us the firm of Redmond, able to compete with the world of gaming on PC. Equipped with 8 processors for a power of 6 teraflops (1.23 at present), the console will be able to display games in 4K (ultra-high resolution) and run games in 1080 pixels at 60 frames/seconds without any loss of fluidity. The object itself was, of course, not shown.
The Scorpio Project, VR compatible
The other shattering announcement about this new console : its ability to display games in virtual Reality (VR, for Virtual Reality). Point. We won't know more. Neither on the substance, nor on the form. Is Microsoft developing its own headsets like the Playstation VR for the Playstation 4 or will Scorpio be compatible with existing headsets on PC that are the Oculus Rift and the HTC Vive ? Impossible to know at this point, but the Xbox, for the moment absent from the VR market seems not to want to leave Sony the monopoly of the virtual reality game in the living room. In the meantime 2017, Microsoft introduced a compact version of its Xbox One: the Xbox Box One S., S for Slim. A 40% smaller console that dispenses with its bulky power box and has a 4K Blu-Ray player. The controller has also been improved with a more pleasant gripping texture and Bluetooth connectivity making it compatible with Windows 10 PCs. This update of the Xbox One will be available from this summer in 3 versions that will differ by their storage capacity ranging from 500 GB to 2 TB.