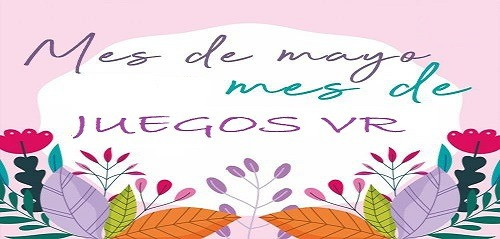 Drought of important releases in the month of May
We are already in the traditional month of flowers, first communions, weddings and pollen allergies, but it does not seem that it will be the month of the premieres of virtual reality games. There are very few confirmed releases, and it doesn't matter which VR platform we look at, the number of titles that we know will arrive on PC VR, Quest or PlayStation VR is none or a little more than one in their official stores.
– PlayStation VR: in this 2022 Sony's viewfinder has received about two titles every month, but in May no study has reported no release for May. Something will come, surely the Electronic Mixtape DLC for Beat Saber, because two weeks ago they said it would be available soon. Let's also hope that the PSVR catalog will be expanded with some complete game, such as the postponed Transformers Beyond Reality.
– Meta Quest: most of the games that were presented at the Gaming Showcase will not arrive for a few months, and although it is usual that one or two games are released in the official store every Thursday, in May we only know that on the 12th Little Cities and Area Man Lives will be released. Will we have any good surprises on May 5th, 19th or 26th?
Fortunately, there is SideQuest and App Lab. A couple of titles will arrive on these secondary channels: confirmed on the 26th Swordsman VR, and most likely Shores of Loci (also maybe on Steam this same month).
– PC VR: the big premiere on this platform is Fracked, which arrives tomorrow and of which this afternoon you can read in the annex to its PSVR analysis our impressions of its PC VR version. The rest of the proposals are these:
PC VR releases:
There is a highly anticipated game that should come out for PC in May, Green Hell VR, but as of today there is still no release date, and as it has suffered several postponements, we cannot confirm that it will finally be published this month. And speaking of delays, it's time to name the Update 11 of Blade & Sorcery, update that should have happened in April, so we may have it in the next few days.