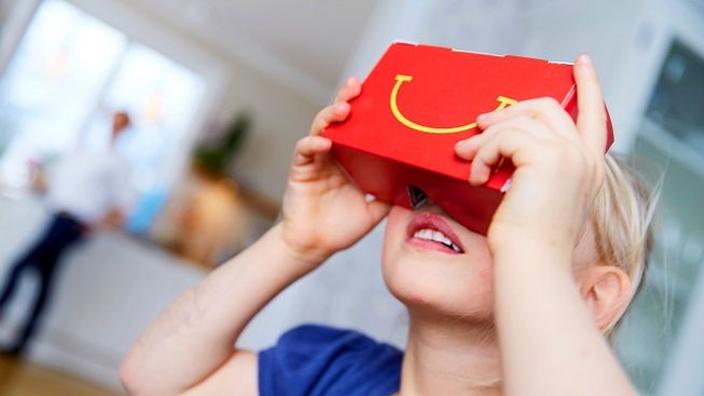 Cardboard, a trendy marketing accessory
Since last year, operations combining Cardboard with virtual reality content have multiplied.
Virtual reality is the new market for consumer technologies and, as always in such a situation, marketing has seized it. Much better than 3D glasses, the Google Cardboardhas become the accessory that allows brands to project themselves into a 360° world, which they promise to offer for a long time to their customers or employees.
"It's an object that can hang out in a living room without being too geeky "

Milan Boisgard, co-founder of Original Cardboard
Since last year, operations combining Cardboard with virtual reality content have multiplied. Food brands such as Kellogg's, McDonald's, Häagen – Dazs or Evian, car manufacturers (Mitsubishi, Lexus), NGOs (Amnesty International), hotel chains (Marriott), luxury brands and of course the entire film industry have seized on this piece of cardboard that gives them a playful dimension and a technological aura and allows them to enhance their different dimensions (viewing advertising content, virtual tours, immersions in different