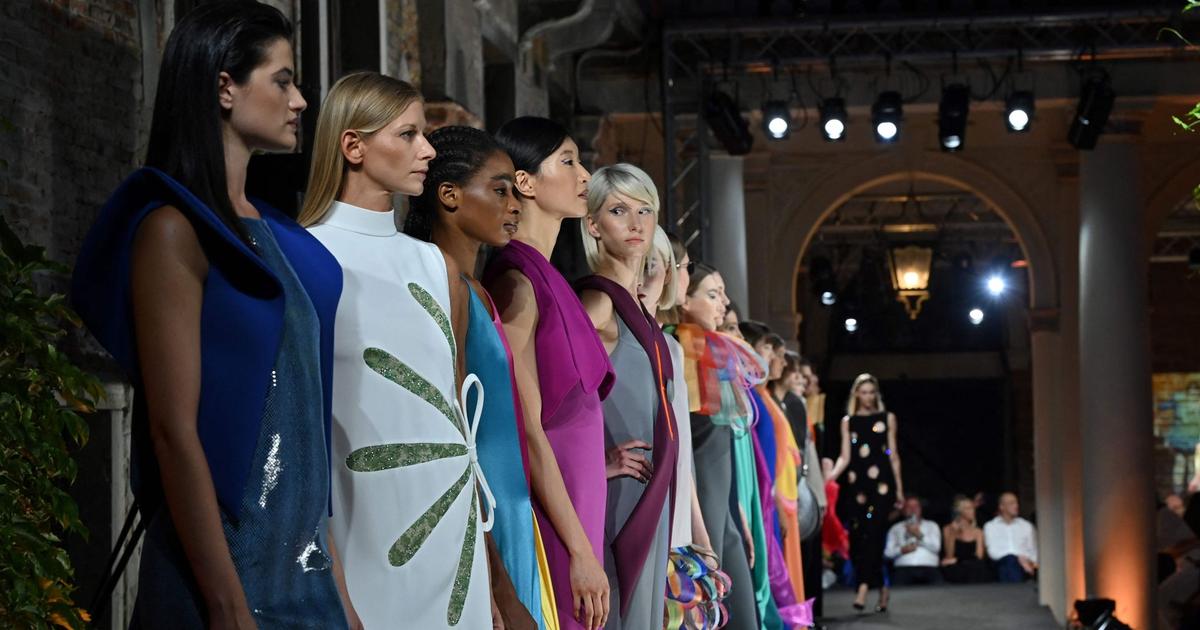 Can the metaverse save Pierre Cardin?
The Pierre Cardin fashion show. ANDREA PATTARO/AFP
Pierre Cardin would have celebrated a hundred years this Saturday. On this occasion Rodrigo Basilicati-Cardin, his nephew and CEO of the brand, orchestrated in the Venetian palace of the couturier, a "sustainable" parade of historical and contemporary pieces, in front of 120 licensees. Posing the question of the sustainability of a model that has become atypical.
To an insistent journalist, asking him what he had planned for the sustainability of his company, Pierre Cardin, shortly before his death, replied: "After me the flood". Thus, if he had left instructions more moral than notarial, so that his collaborators, many of whom have spent their entire careers at his side, would be kept, he did not settle the question, during his lifetime, of the 22 heirs whom he had mostly never met.
Today it is the difficult mission of his nephew, Rodrigo Basilicati-Cardin, torn between inheritance taxes (which the Dutreil contract would reduce but which requires not to touch the company for several years) and the desire that the brand persists. Another crucial issue, should we revive fashion or continue the licensing system that the visionary couturier set up half a century ago?
To read alsoRodrigo Basilicati Cardin, a legacy that flows from source
To this last question, Rodrigo Basilicati-Cardin answers frankly: "We want to continue to rely on our licensees