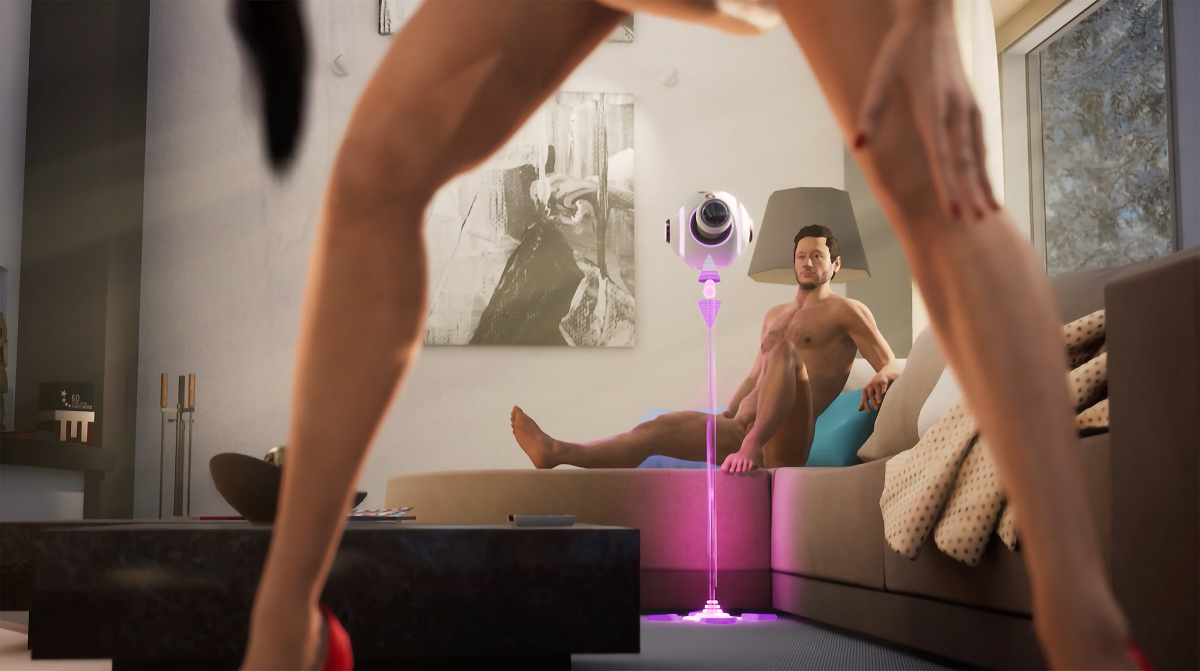 Apps, Toys, VR-glasses: the sex life digital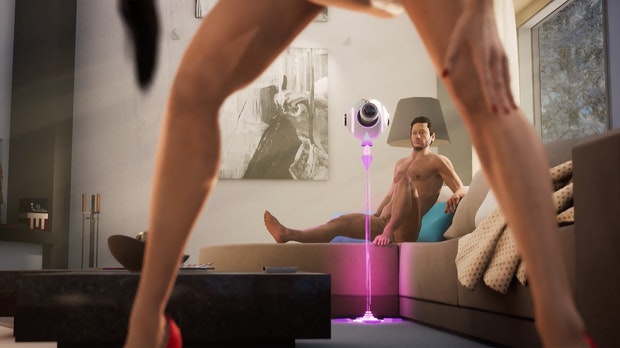 In the production of VR CGI porn is the co-founder Tobias plate of Inches, according to the Memento3D-vital: "If you want to knead the Breasts, but in the eye lands, the little." (Figure: Memento3D)
Startups want to improve our Sex, with Apps, Toys, and VR goggles. The market seems to be huge. But the founders have to fight with a hurdle: the spirit of the times.
The office of the company Wow Tech is located on the 6. Floor of a historic malt factory, stones in a building made of red brick. The young company has a second floor, so much the Team has grown in recent times. The rooms are in a modern style, with lots of wood and plants; in the office, young women and men with sneakers and horn-rimmed glasses. In short: so It looks like in a normal Startup-office – were it not for the string of Letters that inconspicuously between two hanging lamps dangles: "I <3 masturbate."
Johanna Called, the communications Director of Wow Tech seems to be the chain not to be noticed. She runs to a shelf, in the neatly around 20 toys strung from vibration rings to love balls. All are decorated in pastel tones and elegant curved; the processing seems high quality. "This is our Womanizer Classic," says Called and shows on a purple pressure wave Vibrator that has a similar shape to a Chinese soup spoon. In addition, a model of the brand We-Vibe, this is the only thumb-sized is. "The Slip-on Vibrator, you can get stuck in the underwear and remotely via the App control," explains Cried. As a result, pairs of, for example, the office could beautify Meetings.
Whether smart sex toys, VR porn, or erotic Podcasts: Many so-called Sextech manufacturers and retailers have made in the corona crisis is good business. Apparently, the customers have used your free time during the lockdowns well. And overall, the industry is on the rise. In the spring, for example, the company were admitted for the first time officially in the consumer electronics trade show CES. And the market research firm Stratistics MRC estimates that the global "Sexual Wellness"market will grow in the future to 13 percent per year, on a volume of 122 billion USD in the year 2026. "There used to be medical products, such as contraceptives, there was porn, and between them – nothing," says Dominique Karetsos of the global marketing Agency, Healthy Pleasure Group, specialized in the new Trend. "Sextech is the first attempt to close this huge gap in the market."