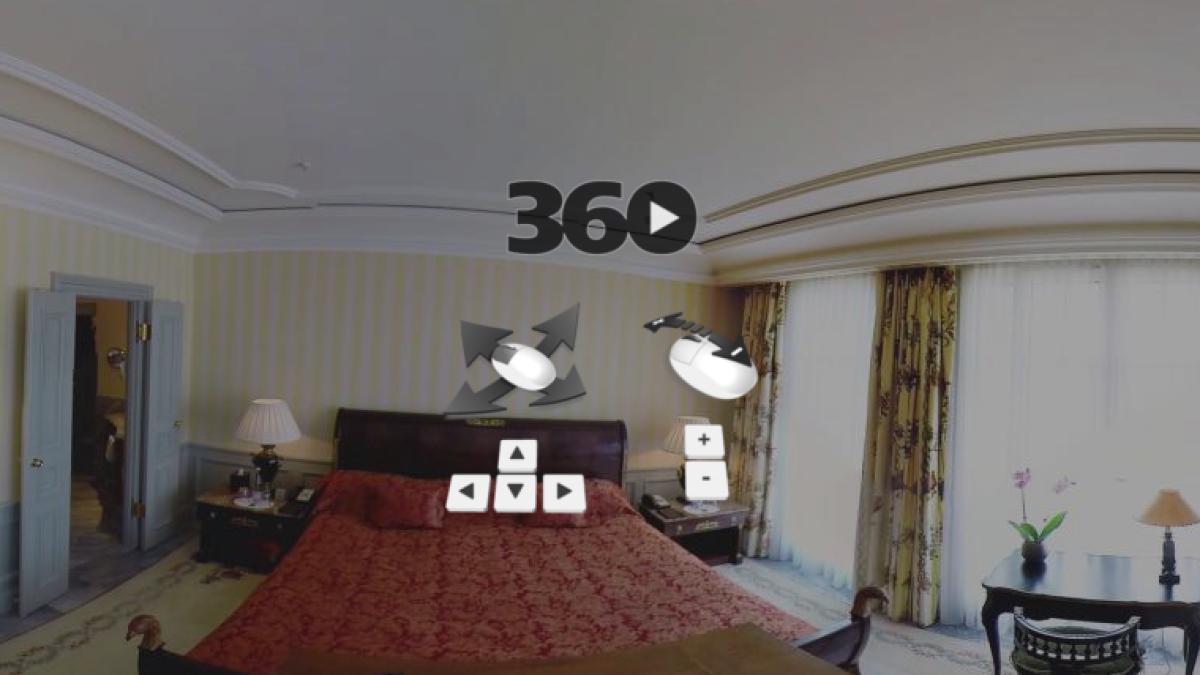 360 ° View: How the Queen sleeps in Berlin
Published on 23.06.2015
Maybe it still jerks sometimes, or the slow Internet connection does not allow all the brilliance. But at this moment they are in the midst of the video revolution: virtual reality.
Above you can see the new 360 ° technology. It will shape the Internet, cinema and also computer games in the coming years. We at" WeltN24 " are also experimenting with virtual reality in journalism. As the first major news site in Germany, we publish self-shot 360 ° videos.
You can decide for yourself where you want to look. There are several possibilities.
On the computer: looking around with a mouse
On the desktop screen, navigate with the mouse or with the directional arrows on the keyboard. The manufacturer of our player recommends using the browser "Chrome" from Google for this.
On your smartphone and tablet: Download the 360°app
We use Immersive Media's video player for this review. If you are currently using a smartphone or tablet, then install the free app "IM360". If you use the Youtube app on your smartphone, you can also go through this link: http://youtu.be/r-s1Yl1–Ug
In the app you can choose between different modes: one you control the viewing direction by swiping on the touch screen, the other you change the viewing direction by raising and lowering the device and rotating it around its own axis.
With VR glasses: perfect virtual reality
If you even have virtual reality glasses, select the "Glasses" icon. When you play the video and put it in your glasses, you experience the action particularly authentically – as if you were in the middle of it yourself. You can also build such glasses yourself from cardboard, here you will find instructions.
If you still have a problem here and there: With us, it did the same in some browsers. The technique is still in its infancy. But we'll stick to it. And you can help us improve the experience. Feel free to share your experience with us in the comments section below.